Resultados de IMPACT Wrestling 26.01.2021
Una nueva edición de Impact Wrestling camino al evento especial No Surrender. Entérese de los resultados aquí.
Nueva Edición de Impact Wrestling
Sean bienvenidos a una nueva edición desde la zona de impacto y con el evento especial de No Surrender en camino, la acción no se detiene.
Rich Swann abre el show pero rápidamente es interrumpido por Tommy Dreamer que esta de cumpleaños, el campeón le ofrece una lucha titular como regalo y Dreamer acepta (Tremenda tontearía debe decirse). Sami Callihan, Moose y Chris Bey aparecen para reclamar, para luego darles una paliza.Willie Mack buscarían neutralizar a los rudos pero la inclusión de Ken Shamrock los termino dejando en el suelo.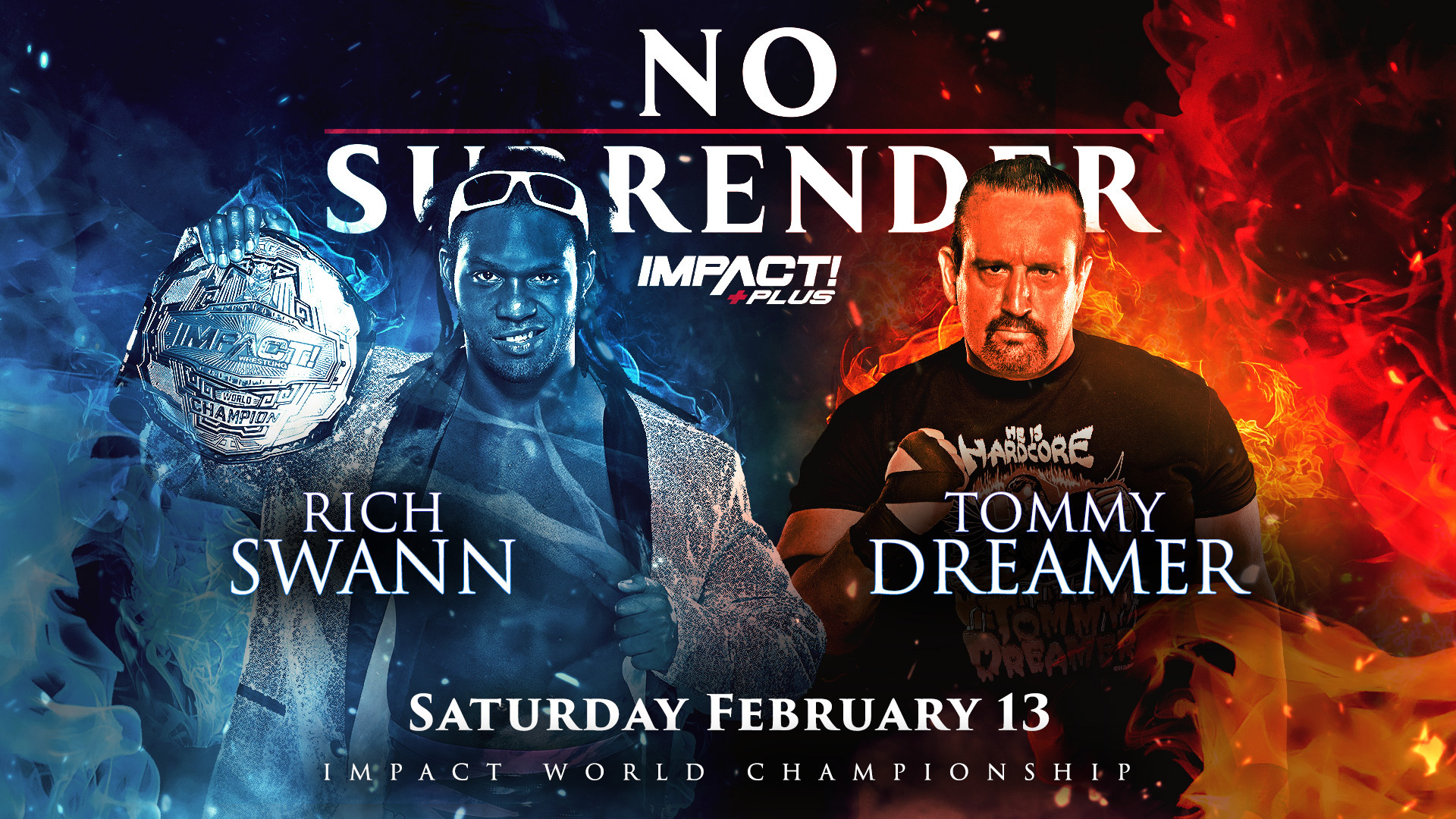 En Backstage, Swann y compañía buscan a Scott D Amore pidiendo un combate contra sus atacantes, a lo que el VP de IMPACT Wrestling se los concede junto a un compañero sorpresa.
Matt Cardona y Josh Alexander vs Ace Austin y Madman Fulton
Combate típico en parejas donde el ex miembro de The North era vapuleado por Ace& Fulton. Cardona seria el encargado de poner la balanza a favor de su equipo y llevarse la victoria tras cubrir a Fulton con un Radio Silence.
En Backstage se ve que Rohit Raju habla con alguien y le pide una ayuda para tener ventaja sobre TJP.
Eddie Edwards vs Brian Myers
La labor de Myers no estaba siendo mala, estaba trabajando el hombro lastimado de Edwards debido a que el ex campeón mundial de IMPACT lo estaba dominando en el inicio. Seria este ultimo que en los compases finales empezaría a actuar de manera enloquecida al metió su pulgar en el ojo y causando su descalificación por ignorar las indicaciones del arbitro. Tras el combate, Eddie mordio a Myers hasta hacerlo sangrar y se retiro con una sonrisa, lo que indica que podría regresar su personaje del Psycho Wolf.
Rosemary (Con Crazzy Steve) vs Tenille Dashwood (Con Kaleb)
La modelo instagram ganó ventaja con una distracción de Kaleb y tras atacar con un bolso de cosméticos a su rival. Aun así "The Demon Assasin" se recuperaría hasta finalmente conectar con el Red Wedding para llevarse la victoria.
Tasha Steelz y Kiera Hogan preparan una fiesta de celebración por su victoria en Hard To Kill. Tras un brindis e intercambio, Havok y Nevaeh arruinan la fiesta en Impact Wrestling.
Joe Doering vs Cousin Jake
Choque de trenes donde quien tenia ventaja era el ex campeón triple corona AJPW parte con ventaja aprovechando su altura. Jake es capaz de imponerse en algunos compases pero Doering termina por aplastar a Jake tras un crossbody.
Tras el match Violent By Design atacan a Jake pero le dejan su estandarte antes de retirarse, dando idea de que lo quieren reclutar.
Se anuncian los combates para la próxima semana en IMPACT entre los que destacan Susan vs Jordynne Grace y Rohit Raju vs TJP en combate no titular.
Llega el momento del evento central y hacen su ingreso de los respectivos equipos, para finalmente revelar al compañero misterioso del equipo de Swan y es…….TREY MIGUEL !!!! Trey vuelve a IMPACT desde la partida de The Rascalz.
Rich Swann, Willie Mack, Tommy Dreamer y Trey Miguel vs Chris Bey, Moose, Ken Shamrock y Sami Callihan
Combate cumplidor por tags. Dominio inicial de los chicos buenos hasta que los Heels se enfocan en Willie Mack, Trey Miguel es quien entra para salvar el día tras recibir el Hot Tag. Luego de que cada participante aplicara sus movidas de firma, el ex miembro de The Rascalz logra planchar a Callihan con un Small Package para obtener el triunfo para su equipo en Impact Wrestling.
Nada contento con la derrota, Callihan junto a Shamrock atacan al arbitro y el miembro del salón de la fama de IW le aplica una Ankle Lock hasta que termina la transmisión de este IMPACT Wrestling.