Actualidad del contrato de Ronda Rousey con WWE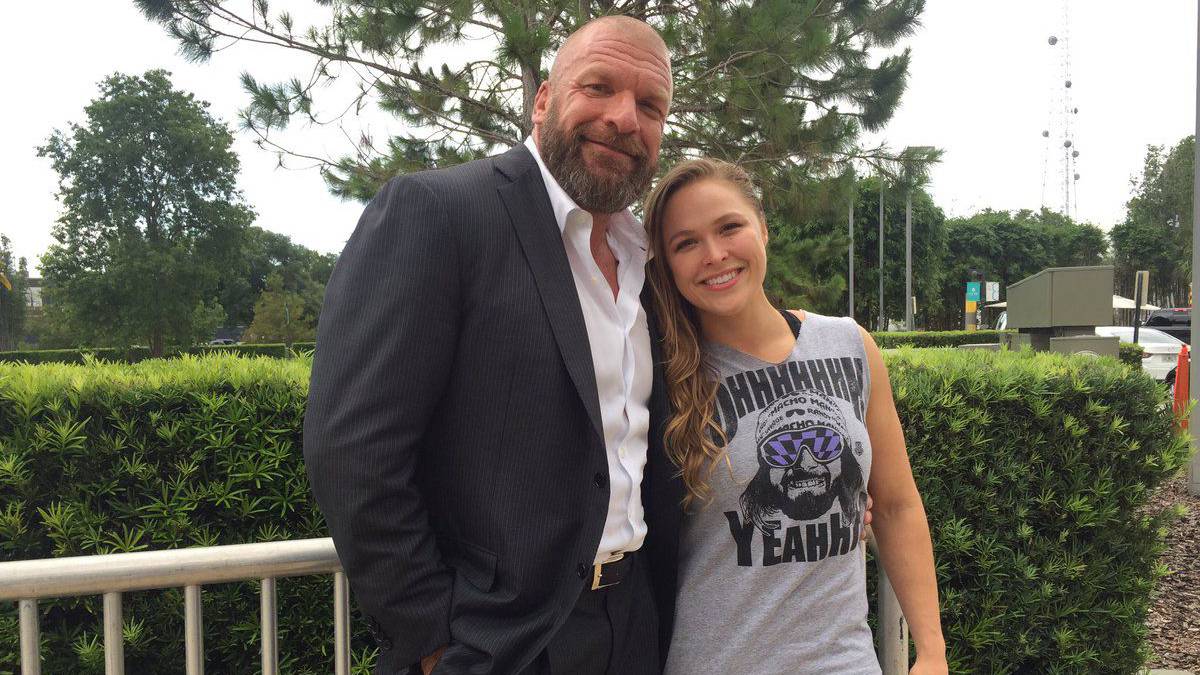 Ronda Rousey sigue bajo contrato con WWE
Ronda Rousey desapareció de escena luego de WrestleMania 35, hizo pública su preferencia de optar por formar un hogar y en redes sociales sube de forma continua diferentes actividades en su hogar. También es de suponer que la pandemia puede haberse interpuesto en algún plan que la empresa tuviese para ella, considerando el hecho de que su contrato sigue vigente con WWE.
El medio Wrestling Observer Newsletter señaló recientemente que Ronda sigue bajo contrato con WWE hasta el 10 de Abril de este año, curiosamente la fecha de la primera noche de Wrestlemania 37. Aunque todo parece indicar no volverá pronto a WWE.
Sumado a esta especulación respecto a la figura de The Baddest Woman On The Planet, ella ha bromeado hace poco sobre la posibilidad de ganar el Royal Rumble y Paul Heyman ha lanzado comentarios crípticos sobre Rousey firmando una extensión de su contrato. A todo esto hay que sumarles pequeñas cápsulas de actualización sobre sus actividades de entrenamiento sobre el ring de wrestling, que han ido aparecieron con el tiempo.
Ronda Rousey es un activo altamente valioso para WWE, gracias a su popularidad fue posible un main event femenino junto a la estrella del momento Becky Lynch y Charlotte, quien ha sido bookeada por años como la ace de la división femenina. No es de extrañar que tenga un trato especial y que se juegue al misterio con ella. Recordemos que antes de su debut en el primer Royal Rumble femenino, se logró engañar a los fans y hacerles creer que ella estaba en Columbia.
¿Veremos a Ronda Rousey pronto? ¿Será la elegida para salvarnos del cringe absoluto de Wyatt y su bookeo grotesco e inverosímil? Solo el tiempo lo dirá. Sálvanos Ronda, por favor, sálvanos. Diría yo. Déjanos tus impresiones y alabanzas a Rondita en los comentarios.
Más Noticias de WWE
–WWE demanda al servicio de inmigración y ciudadanía de USA, la media perso dirían algunos.
–Sasha Banks elige a sus luchadores favoritos de WWE y critica a los favoritos de Roman Reigns.