Stone Cold: "The Rock sabía que nuestro combate en WrestleMania 19 sería el último"
Stone Cold habló sobre tres combates que ayudaron a forjar su legado en el wrestling y en WWE.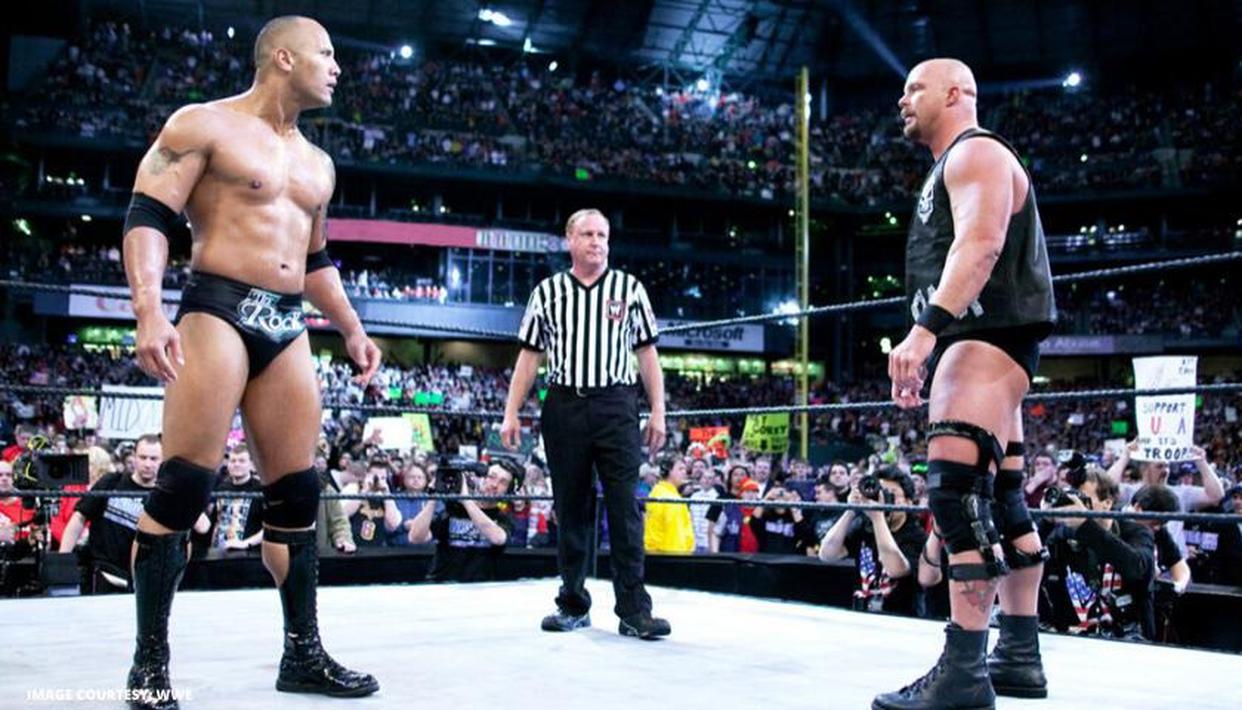 Stone Cold y los tres combates que ayudaron a forjar su carrera
En el último programa del podcast The Bump de WWE, Stone Cold asistió y recordó varios puntos de su carrera, que siente que volvieron más sólida la misma.
El primer combate que recordaron fue el Stone Cold vs Vince McMahon. Aquel combate Steel Cage de St. Valentine's Day Massacre en 1999. A pesar que fue de corta duración, Austin estaba encantado de haber tenido un combate con Vince McMahon. Stone Cold relata que el sueño de Vince siempre fue ser un luchador, pero que su padre no se lo permitió y a cambio, Vince se volvió el promotor de lucha libre más grande del mundo. Así que era algo especial poder combatir contra él.
El segundo combate comentado por Austin fue el Three Stages of Hell, que tuvo versus Triple H en el evento No Way Out del año 2001. Durante la entrevista, Matt Camp le comenta a Austin que ese combate en específico ha sido muy poco valorado y Stone Cold se muestra de acuerdo con esa afirmación.
"Al final de ese combate, un fanático demasiado entusiasta me lanza una lata de cerveza. Me golpea, pero no me cortó. Yo estaba como, '¿En serio?' ¿Me rompí el trasero durante 45 minutos con este tipo y me golpearon con una lata de cerveza? Qué noche en la oficina. Pero tienes tu punto, ese combate no recibe los elogios que merece ".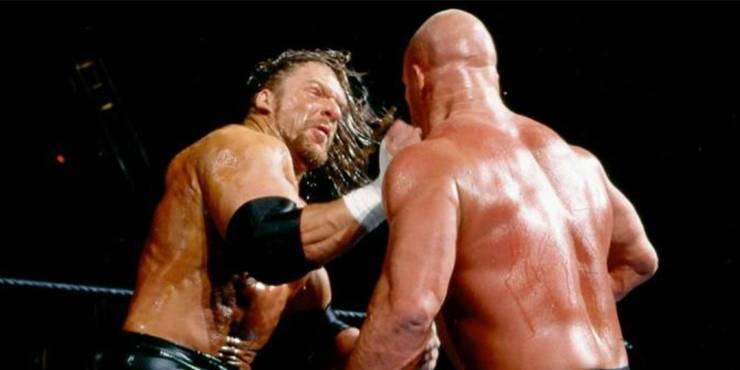 El último combate comentado fue el fin de la trilogía de Stone Cold vs The Rock en WrestleMania 19, frente a 54.000 fanáticos en Seattle. Austin comenta que muy pocos sabían que ese sería su último combate en WWE y de toda su carrera. Solo un par de ejecutivos tenían la información y The Rock. Austin comenta que el combate le pareció bueno, pero que podría haber sido incluso mejor.
"Me encanta The Rock. Allí mismo, esa parte del ring, empuja a Earl Hebner fuera del camino y dice: 'Oye, te agradezco todo lo que hiciste. Solo quiero que sepas que te amo '. Me quedé allí con los ojos cerrados y dije: 'Yo también te amo'. Él lo decía en serio, y yo lo decía en serio. Como ambos dijimos, sacamos lo mejor de cada uno ".
Más Noticias de WWE
–Edge habla de las críticas a su victoria en Royal Rumble 2021
–Damian Priest explicó sus sensaciones de trabajar con Bad Bunny