Big E revela que WWE pensó en incluirlo en The Shield
Big E relató que originalmente fue agrupado contra los miembros de The Shield antes de llegar a New Day
Big E y los planes originales
The Shield fue una de esas agrupaciones de luchadores condenadas al éxito, desde su debut comenzaron a hacer ruido en la industria entera y por años WWE los tuvo en sus combates principales. Durante mucho tiempo existió el rumor de que Chris Hero estaba originalmente planeado para formar parte de la agrupación, pero recientemente se negó esa versión. Lo que sí se ha confirmado es que antes de llamarse The Shield, ya estaban los nombres de Seth Rollins, Roman Reigns y Dean Ambrose como un solo grupo, y Big E era parte de esos planes.
Así lo contó el propio Big E en su especial en WWE Network, detallando que en su convocatoria del año 2012, estaba originalmente incluido en la agrupación de nombres que posteriormente terminó siendo The Shield.
"Mi primera sensación de ser convocado fue en 2012. Estaba haciendo bucles. Cualquier período colectivo de días es un bucle. Somos Roman [Reigns], Seth [Rollins], Dean [Ambrose] y yo. Se pensó en reunirnos a los cuatro como grupo. Obviamente, eso cambia, pasan a la fama internacional como The Shield"
Posteriormente ese plan de incluirlo se descartó y, en su lugar, Big E pasó a ser parte de otra agrupación llamada New Day. Pese a que el grupo partió con el pie izquierdo como un grupo de faces no muy queridos o que entusiasmaran al público, explotaron cuando hicieron el turn y se transformaron en uno de los tag teams que más dinero ha hecho en WWE y que más segmentos ha protagonizado.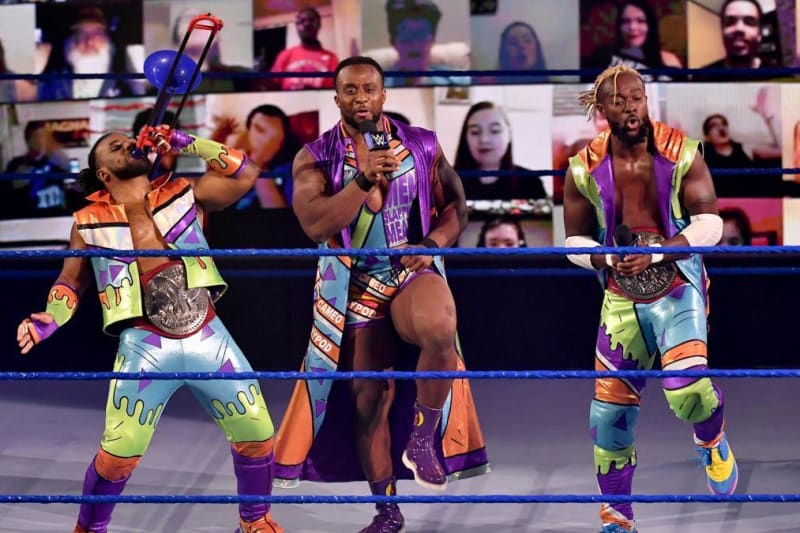 Más Noticias de WWE
–Capítulo 67: AEW Dynamite vs WWE NXT
–Vince McMahon estaría furioso por filtración de planes de Edge y Bad Bunny en WrestleMania