Resultados Monday Night RAW 08.03.2021
Te traemos el mejor análisis de todo lo ocurrido durante el último Monday Night RAW donde Bobby Lashley defendió su campeonato ante The Miz.
The Miz quiere recuperar su título esta noche en RAW
Segmento de MizTV donde el pelele más grande de todos los tiempos ex campeón de WWE The Miz habla sobre cómo la semana pasada sufrió una humillante derrota a manos del All Mighty. Miz culpa a Shane McMahon por haber perdido su campeonato. Tras tanto llanto Miz aclara que esta noche tendrá su revancha y que él saldrá con el brazo en alto. Se viene otro squash…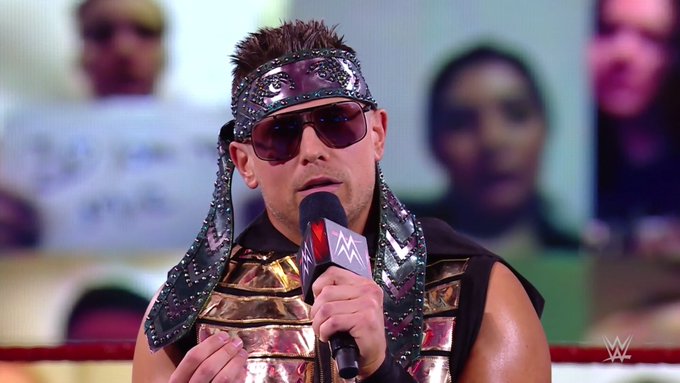 Revancha por el WWE Championship
Encuentro donde nuevamente Lashley trapea el piso con The Miz, aunque esta vez por lo menos puede decir que se defendió. Finalmente Lashley rinde a Miz con su Full Nelson para retener su campeonato. Mientras tanto Drew observa atento en backstage a quien podría ser su rival en WrestleMania, pero Sheamus lo ataca mientras es entrevistado.
Más del drama entre Shane y Strowman rumbo a WrestleMania
A continuación tenemos otro segmento entre Shane y Braun donde el monstruo entre hombres le exige a Shane que se disculpe por todo lo que dijo la semana pasada haciendo referencia a que es alguien lento o de pocos sesos. Shane acepta disculparse, pero mientras se retira parece dudar en decirle algo más a Strowman. Oye necesitamos una historia para el Braun vs Shane. ¡Ya sé! Hagamos que Shane llame tonto a Braun y listo.
Lucha sin descalificación entre Sheamus y McIntyre
Drew ataca a Sheamus durante su entrada para posteriormente llevar la acción dentro y fuera del ring haciendo uso de mesas, escalones y kendos. Sheamus enfoca su ataque al estomago y espalda del escocés, aunque Drew se pasa el selling por los cocos como HBK en sus mejores años. Future Shock DDT a la silla para el irlandés pero la cuenta solo llega a dos. Finalmente ambos luchadores chocan con los escalones en mano quedando en malas condiciones, aunque Sehamus se lleva la peor parte con un duro golpe a su cabeza, por lo que el referí decide detener el encuentro.
WWE recordándome que fracasé en la vida
Tenemos un vídeo donde se repasa toda la rivalidad entre The Fiend y Orton, mientras me pregunto ¿Qué habré hecho para merecer este castigo por parte de dios? El video finaliza con la Alexa satánica con voz editada con la misma complejidad que hacer un vídeo de Tik Tok.
La división en parejas estancada
Hombre, que estancada está la división en parejas de RAW que se la vive en un ciclo donde siempre pelean los mismos equipos, New Day, Hurt Business y Lucha House Party. Sé que me burlo bastante de ellos, pero Retribution debería tener una oportunidad, o simplemente deberían unificar ambas divisiones y con eso tienes más nombres con los cuales jugar. La lucha terminó con victoria para Woods sobre Shelton con un Roll-up, igual a nadie le importan estos señores.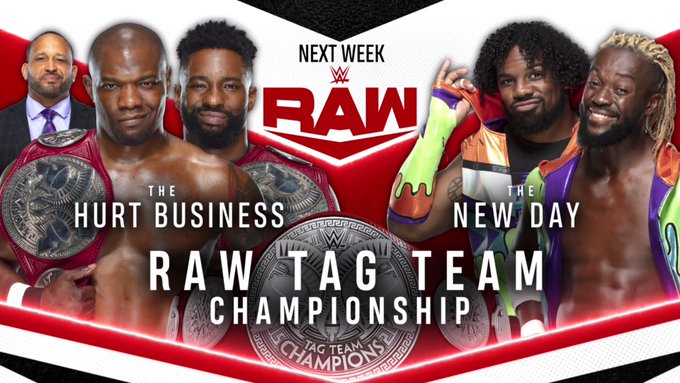 Riddle se impone a Slapjack
Mano a mano entre Matt Riddle y Slapjack, antes del match se anuncia que Ali retará a Riddle la próxima semana porque… si. Sinceramente la credibilidad de los miembros de Retribution es nula cuando están por separado, por lo mismo Riddle domina a su rival con suma facilidad. Finalmente Riddle remata a su rival con su Bro Derek para la victoria.
Shane robando dos veces este RAW
Nuevamente Shane se encuentra en el ring para robar hablar con Strowman. Payaseo donde Shane llama estúpido a Braun para luego huir de él. Shane qlo, como roba con segmentos ridículos que no aportan nada solo porque quiere una lucha en WrestleMania.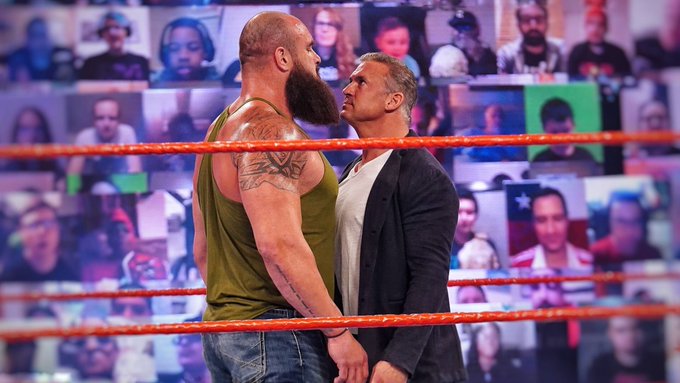 Lucha por los Tag Team Women's Championships
Lucha por los títulos femeninos en pareja entre Naomi junto a Lana contra Nia y Shayna, como lo explico, existen los conos y luego están Naomi y Lana que trascendieron el nivel de un cono con lo pencas que son. Si acaso la novedad es que Reginald ahora es parte de RAW. Finalmente Nia conecta a Lana con su Chokeslam Powerbomb para retener los campeonatos gracias a una distracción de Reginald.
Randy se lleva otra derrota por culpa de la poseída
Encuentro entre AJ Styles y Randy Orton donde Orton logra dominar al Phenomenal One desde el primer minuto aprovechando que desde hace rato AJ no hace nada sin ayuda de Omos. Tras los cortes comerciales AJ trabaja la pierna de Orton preparando su Calf Crusher. Randy opta por vender intermitentemente la pierna pasándose el selling por el mismo lado que la mano cuando llega alguien nuevo. Finalmente Alexa aparece en pantalla mientras sale fuego de los postes del ring, acto que distrae a Randy para que AJ conecte su Phenomenal Forearm.
Show lamentable, donde Shane robo en dos ocasiones para poder tener una lucha en WrestleMania y lo de Randy con Wyatt sigue siendo lamentable.
También te podría interesar
Brock Lesnar quería abandonar WWE antes de su debut
Ric Flair revela los nombres de aquellos que merecen romper su récord en cuanto a títulos