Resultados de IMPACT Wrestling: Sacrifice 2021
El show especial de IMPACT Wrestling , Sacrifice, coronó a un campeón mundial indiscutido. Además hubo otros cambios de campeonatos.
Llegaba a IMPACT Wrestling uno de los eventos especiales más determinantes de los últimos meses, puesto que en esta nueva edición de Sacrifice no solo se defenderían algunos de los campeonatos clásicos de la empresa, si no que dos de ellos se unificarían en el evento central con miras a una lucha contra Kenny Omega en Rebellion.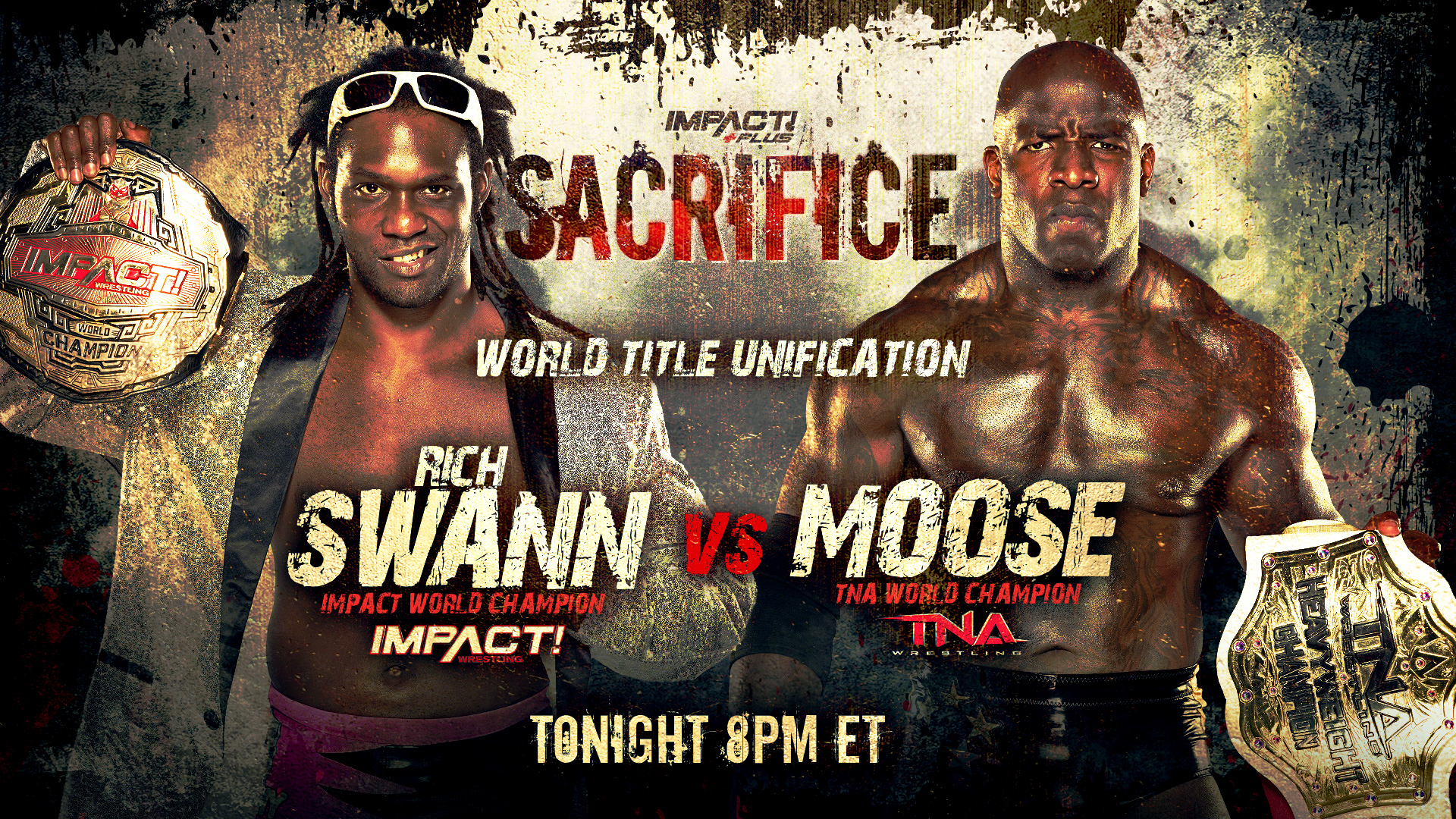 Resultados de IMPACT Wrestling Sacrifice 2021
1. The Decay (Black Taurus y Crazzy Steve) derrotaron Reno Scum (Adam Thornstowe y Luster Legend)
El típico combate en parejas donde los Decay dominan al principio para luego caer en el domino de Reno Scum. Para fortuna de los Freaks, Rosemary les ayudó en el momento preciso con un Green Mist y una combinación de equipo para planchar a uno de los Reno Scum.
2. Tenille Dashwood y Kaleb superaron a Havok y Nevaeh
Kaleb sirvió de alivio cómico para el combate. Havok y Nevaeh ridiculizaron al fotógrafo de Tenille, pero aun así fueron incapaces de superar a Tenille, quien de manera astuta se robó la victoria dejando con más problemas a la unión entre las dos amigas.
3. Violent By Design (Joe Doering y Cody Deaner) (con Eric Young) vencieron a (Beer Guns (James Storm y Chris Sabin) (con Jake Something)
Storm y Sabin no se hicieron problemas al controlar a Deaner pero si al gran Joe Doering. Las combinaciones de los Beer Guns los dejaban bien parados hasta que un ataque del arbitro e interferencia externa fue punto vital en el desenlace, siendo el regreso de Rhino y su repentino heel turn lo que le dio la victoria a VBD.
4. Eddie Edwards batió a Brian Myers en un Hold Harmless Match
Debe ser el mejor combate en lo que va de carrera Myers. Una lucha que se regía bajo la premisa de sin descalificación y fue lo ideal para la ejecución de buenos spots usando objetos. Brian en más de una ocasión estuvo por llevarse la victoria, pero Eddie freno sus intenciones con un Boston Knee Party.
6. Fire N Flava (Kiera Hogan y Tasha Steelz) superaron a Jordynne Grace y Jazz para retener los títulos tag de Knockouts
Duelo cumplidor por equipos. El equipo face parecía tener las de ganar tras el ingreso de Grace, pero las trampas y trabajo en equipo de las campeonas se terminó imponiendo, con Kiera logrando la cuenta de tres tras un Fisherman Neckbraker.
7. Ace Austin venció a TJP y se convirtió en el NUEVO campeón X Division
Uno de los encuentros más esperados de Sacrifice. Resultó ser entretenido con TJP desplegando lo mejor de su arsenal técnico/aéreo, mientras Austin con su astucia y agilidad fue capaz de poner en aprietos al campeón. Rumbo al final, Ace capitalizó sobre un golpe en la cabeza previamente sentida de TJ como método de escape del Knee Bar y finalmente rematar con el "The Fold" para alzarse como nuevo monarca de la división X de IMPACT Wrestling.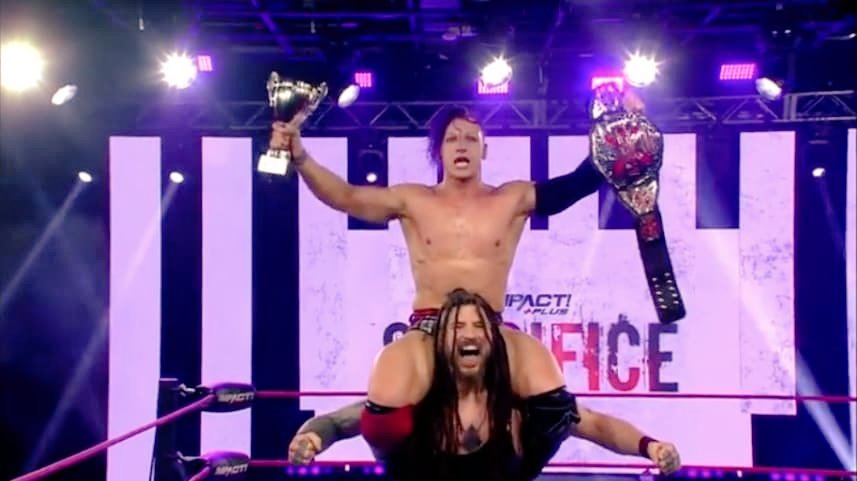 8. Deonna Purrazzo derrotó a ODB para retener el título de Knockouts
Deber ser la defensa más floja de Deonna, aunque entendible debido al calibre actual de su rival. "The Virtuosa" intentó ponerle color a la lucha con algo de limbwork al brazo de ODB, pero no cambio mucho el ritmo de combate. Al final, Purrazzo encierra a ODB con el Fujiwara Armbar para lograr su rendición.
9. FinJuice (David Finlay y Juice Robinson) derrotaron a The Good Brothers (Karl Anderson y Doc Gallows) para convertirse en los NUEVOS campeones por parejas de IMPACT
Fue la defensa más pasable de los Good Brothers. En medio de su arrogancia, los calvos estuvieron cerca de vencerlos pero el corazón de los chicos de New Japan fue más y se recuperaron a tiempo para liquidar a Anderson con un Doomsday Device y hacerse con los títulos en parejas.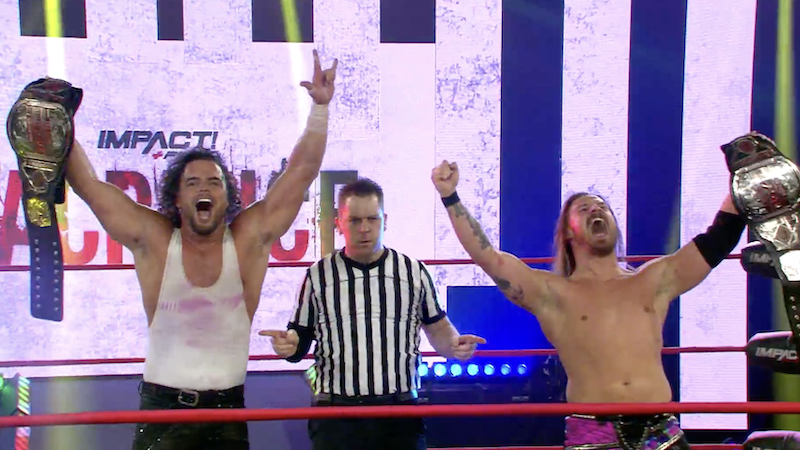 La unificación de campeonatos de IMPACT y TNA
El plato fuerte de la noche era la esperada lucha de unifación entre el campeón mundial de IMPACT, Rich Swann y el campeón mundial de TNA. Moose lució como el dominador claro de la primera mitad, torturando al campeón mundial de IMPACT tanto dentro como fuera del ring.
Sabemos que la recuperación super heroica de Swann era inevitable y puedo decir a su favor que no se vio tan descarado como en otras ocasiones, puesto que en su mayoría peca de artificial su comeback por lo que ante la arremetida de Moose, hoy lució algo más natural al aprovechar algunos fallos del "Wrestling God", algunos vistos bien y otros no muy convincentes debido a que se veía muy preparado o debilitaba el aspecto del selling del bailarín campeón de IMPACT.
El final es pasable puesto que protege a Moose por errores cometidos por el y es vía Roll-up. Aunque en el proceso se agigante la figura de uno de los campeones más inmerecidos de los últimos años, al menos sabemos que este reinado tiene fecha de caducidad en Rebellion.
Valoración: 3 jumbitos 1/4.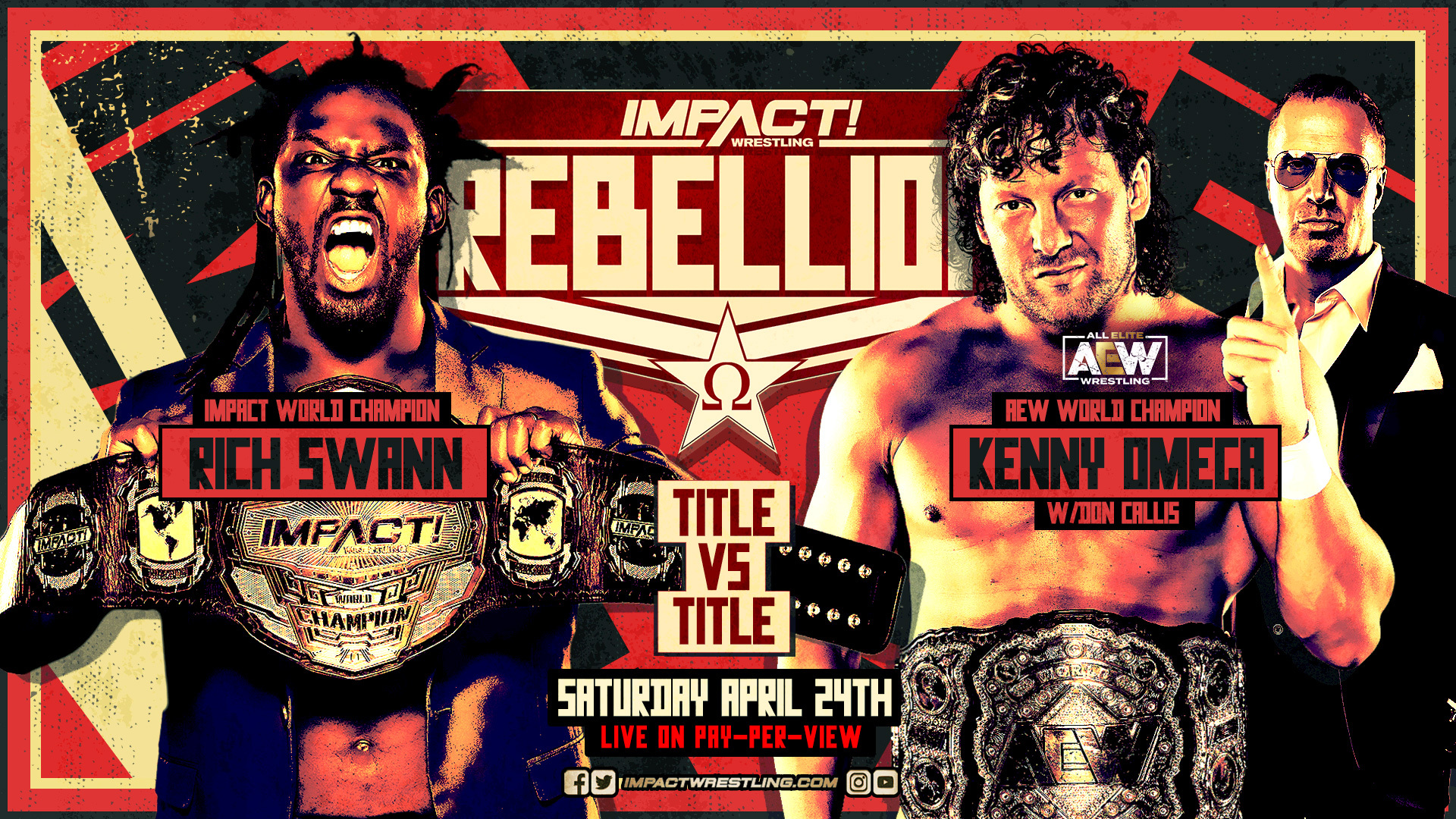 También te puede interesar
Rich Swann se corona campeón mundial absoluto de IMPACT Wrestling
FinJuice ganan los títulos en parejas de IMPACT Wrestling