Resultados Monday Night RAW 05.04.2021
Resultados de todo lo ocurrido durante el último RAW previo a WrestleMania 37, donde Drew McIntyre enfrentó a Baron Corbin.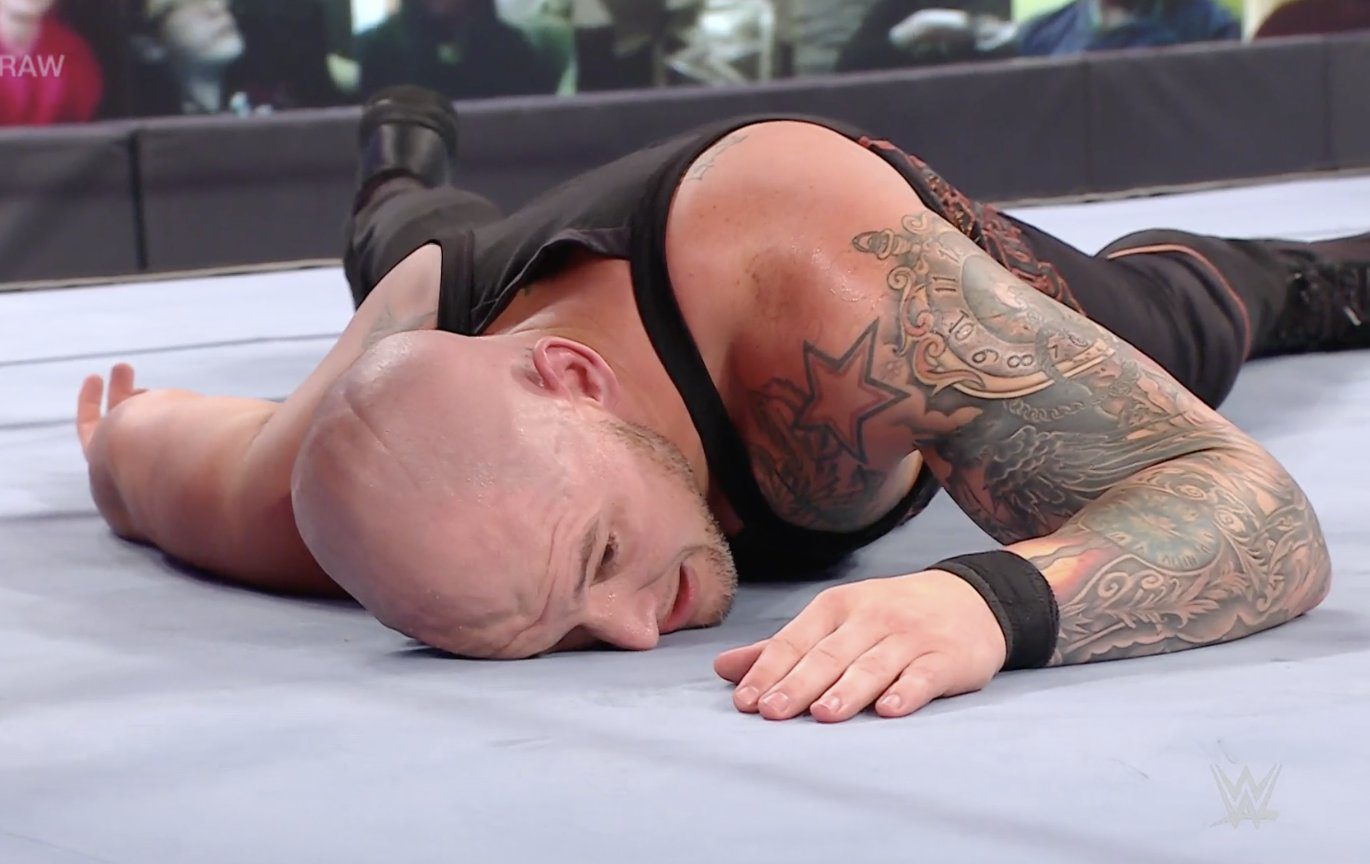 Último RAW previo a WrestleMania 37
Otro lunes, lo que por desgracia significa que debo reseñar otra edición del mejor remedio para el insomnio, también conocido como Monday Night RAW, mismo que en esta ocasión supuso la última parada de la marca roja previo a WrestleMania 37. La Emperatriz del Mañana Asuka y la retadora al título femenino de RAW Rhea Ripley unieron fuerzas para enfrentarse a las campeonas en parejas Nia y Shayna.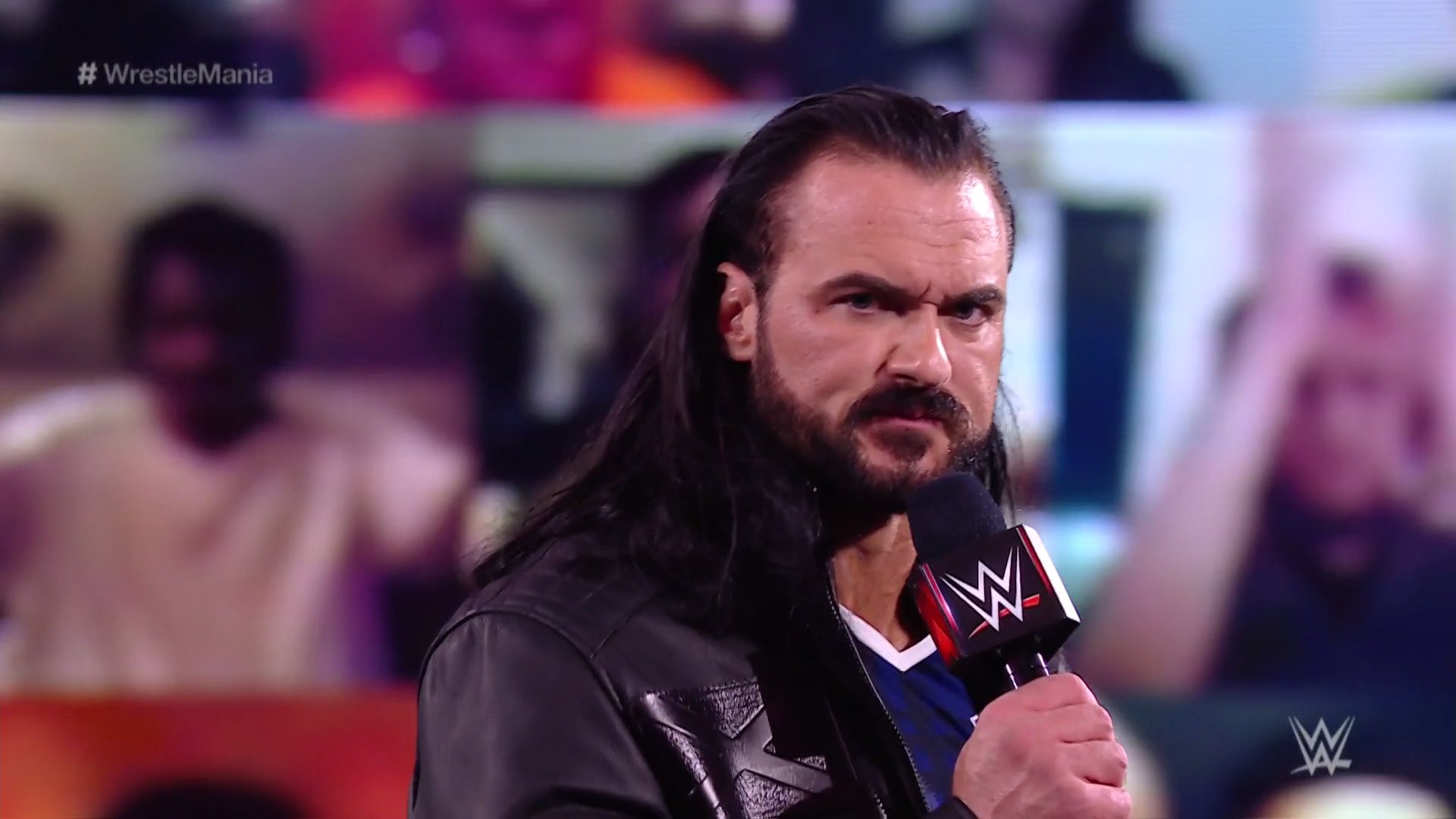 Intercambio de palabras entre los ex TNA
Promo de McIntyre donde habla sobre lo mucho que ha tenido que sacrificarse para llegar a la cima, incluso recordando cuando fue despedido en 2014. Bobby Lashley aparece aclarándole que el también tuvo que esperar 16 años para llegar a la cima… porque tienes cero carisma o habilidades escénicas sin MVP. Finalmente Drew asegura que en WrestleMania recuperará el título de WWE.
Una importante victoria para el New Day previo a WrestleMania
Mano a mano entre Xavier Woods y AJ Styles que resultó ser sumamente corto debido a una distracción por parte de Kofi, misma que sería aprovechada por Woods para llevarse a AJ con un pin.
WWE vs El bullying… otra vez
Lucha en desventaja donde Strowman les pasa por encima a Elias y Ryker. Antes del encuentro tenemos una promo de Braun donde habla sobre cómo ha sufrido bullying toda su vida, supongo que por parte de subnormales, ¿quién en su sano juicio se burla de un tipo con más de dos metros de altura?, y no, claramente es un refrito de la rivalidad entre Nia y Alexa de hace tres años.
The Miz haciendo gala de su intelecto superior
Segmento de Miz y Morrison pintando el deportivo de Bad Bunny con sus nombres, aunque luego se van fingiendo que no hicieron nada… creo que el chiste se cuenta solo.
Bunny llega y ve todo el desastre que montaron estos genios malévolos, los heels atacan al músico por la espalda y lo estrellan contra otros autos hasta que Pearce llega para salvarlo.
Rhea ataca a Asuka durante RAW
Lucha por parejas entre las campeonas Nia y Shayna contra Rhea y Asuka. Lucha que solo sirve para potenciar la rivalidad entre Rhea y Asuka, no negaré que fue gracioso cuando Asuka intenta darle el tag a Rhea pero le termina pegando por error. Finalmente Rhea ataca a su compañera dándole la victoria a sus rivales. Si usted siente que ya ha visto esto, es porque lo llevamos viendo desde hace años, empresa indecente que repite las mismas fórmulas.
Bobby Lashley se impone a sus ex compañeros del Hurt Business
Encuentro individual entre Bobby Lashley y Cedric Alexander tras lo ocurrido el lunes pasado. La lucha es prácticamente un squash donde Lashley debe lidiar con las continuas interferencias de Shelton quien intentó favorecer a su compañero a lo largo del encuentro. Finalmente Lashley somete a Alexander con su Full Nelson y como era de esperarse, Shelton también se lleva lo suyo.
Bad Bunny y Priest lucharán juntos en WrestleMania
Bad Bunny sale a escena acompañado por Priest, Priest asegura que Miz solo puede atacar a Bunny en compañía de Morrison, por lo que propone que su lucha en WrestleMania sea un encuentro por equipos. Bunny habla sobre lo mucho que ama al wrestling y como el Miz le ha faltado al respeto desde el día uno. Bunny cierra tajante asegurando que este sábado le enseñará a respetar. Miz aparece en pantalla para aceptar su reto para una lucha por parejas en Mania.
Matt Riddle se impone a Mustafa Ali
Mano a mano entre Riddle y Ali donde el heel trabajaría la espalda del campeón de los Estados Unidos a lo largo del encuentro, aunque Riddle por momentos deja de vender. Finalmente el campeón cierra su Bro Derek para llevarse la victoria. Si acaso podemos destacar que Ali estrenó tema de entrada ahora que Fitibution murió oficialmente.
King Corbin vs Drew McIntyre
Lucha estelar de la noche entre Corbin y McIntyre. Durante el encuentro Corbin dominaría a Drew haciendo usos de sus artimañas como heel, además de trabajar la espalda del aspirante el título de WWE. Generalmente Drew suele ser un luchador bastante destacado en cuanto a in-ring se refiere, pero siento que acá quedo a deber en cuanto al selling. Finalmente MVP le pasa su bastón a Corbin para que termine el trabajo, pero en su lugar se lleva una Claymore. El show cierra con Lashley y McIntyre mirándose fijamente.
Show de construcción rumbo a WrestleMania donde lo que más me sorprende es la cantidad de guiones reciclados a la hora de montar rivalidades. En otras cosas durante el show se mostró un vídeo recopilando toda la rivalidad entre Randy y The Fiend, pero no quise volver a hablar sobre esa basura, si usted es fan de la misma le recomiendo visitar al psicólogo.
También te podría interesar
Casas de apuestas revelan a su favorito para ganar el Campeonato Universal.