Seth Rollins cuestiona que Hulk Hogan "sea un gran ser humano"
Seth Rollins dio declaraciones sobre luchadores icónicos de WWE y dejó un comentario polémico sobre Hulk Hogan. Cuestiona que sea un gran ser humano.
Seth Rollins habla de Hulk Hogan y de otros iconos de WWE
Seth Rollins tuvo una entrevista con The Complex Sports Podcast, donde dejó algunas declaraciones interesantes y una bastante polémica sobre Hulk Hogan.
Seth Rollins y sus luchadores más importantes de la historia de WWE
Si vas básicamente a lo que han hecho en la WWE, probablemente tendrás que ir a Cena. Creo que Cena. Después, Dios, realmente está entre Rock y Stone Cold. Voy a tener que decir Stone Cold sobre eso. Probablemente después Hogan y luego probablemente Sammartino.
¿Por qué para Seth Rollins Stone Cold es más importante que The Rock?
The Rock es una opción válida, pero yo diría que el impacto de Steve en la WWE es mayor que el de The Rock, especialmente durante su tiempo aquí. Eso es porque The Rock tuvo una carrera bastante corta. Realmente estuvo en la cima durante no mucho tiempo, y luego se echó por la borda y ahora es la estrella de cine más grande del negocio.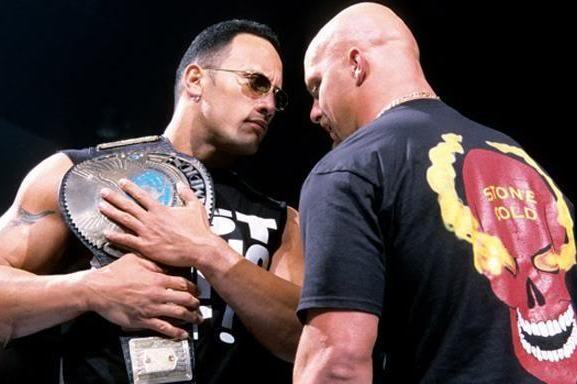 Así que no quito nada a Dwayne, de DJ. Pero Austin era el favorito de los fans a finales de los 90 y realmente marcó el comienzo de la Attitude Era, diría, más que nadie. Y The Rock fue una gran parte de la Attitude Era en el fondo.
Pero no fue necesariamente el catalizador como lo fue Steve. Steve fue el catalizador para que los negocios fueran tan buenos como lo eran, y él era el tipo que estaba vendiendo los estadios y las camisetas con el Austin 3:16 y todo eso. Así que sí, esa es una pregunta difícil.
Opiniones de Seth Rollins sobre Shawn Michaels y Hulk Hogan
Shawn es mi favorito. Shawn es mi luchador favorito de todos los tiempos, pero estamos hablando de contribuciones a la WWE y lo que han significado para el negocio. Si fuera por mí, en esa situación, probablemente quitaría a Hogan de esto. Pero, de nuevo, si solo estamos hablando del tipo de ser humano que eres.
Si estamos hablando de tus contribuciones como luchador a la compañía, está bien, Hogan fue responsable de todo lo que sucedió después de finales de los 80. Mira, Hulk siempre ha sido muy amable conmigo, pero eso no lo convierte en un gran ser humano.
También te puede interesar