The Inner Circle y The Pinnacle se enfrentarán en un Stadium Stampede Match en AEW Double Or Nothing
Double Or Nothing: El nuevo enfrentamiento entre grupos marcará el regreso del Stadium Stampede a AEW.
Double Or Nothing seguirá con la rivalidad
Sin duda la rivalidad entre The Pinnacle y The Inner Circle ha sido una de las mejores construidas en AEW, y luego de que los primeros salieran victoriosos en el Blood & Guts Match, ambas agrupaciones se preparan para escribir un nuevo capitulo en su historial.
Un Stadium Stampede con mucho en juego
Sucedió que durante la ceremonia de coronación del grupo comandado de MJF tras su victoria de la semana pasada, el Inner Circle apareció para aguarles la fiesta. El líder de The Pinnacle lanzo un nuevo reto para el próximo PPV de AEW, Double Or Nothing en un Stadium Stampede Match. Sin embargo, Maxwell dijo no todo seria felicidad para Chris Jericho y sus muchachos, pues si estos volvían a perder, marcaría el fin del grupo.
El primer Stadium Stampede Match ocurrió el año pasado, aquella vez The Elite superó al Inner Circle en un entretenida contienda de grupos. Esta vez Chris jericho y sus amigos tienen la oportunidad de sacarse la espina y mantener vivo al grupo.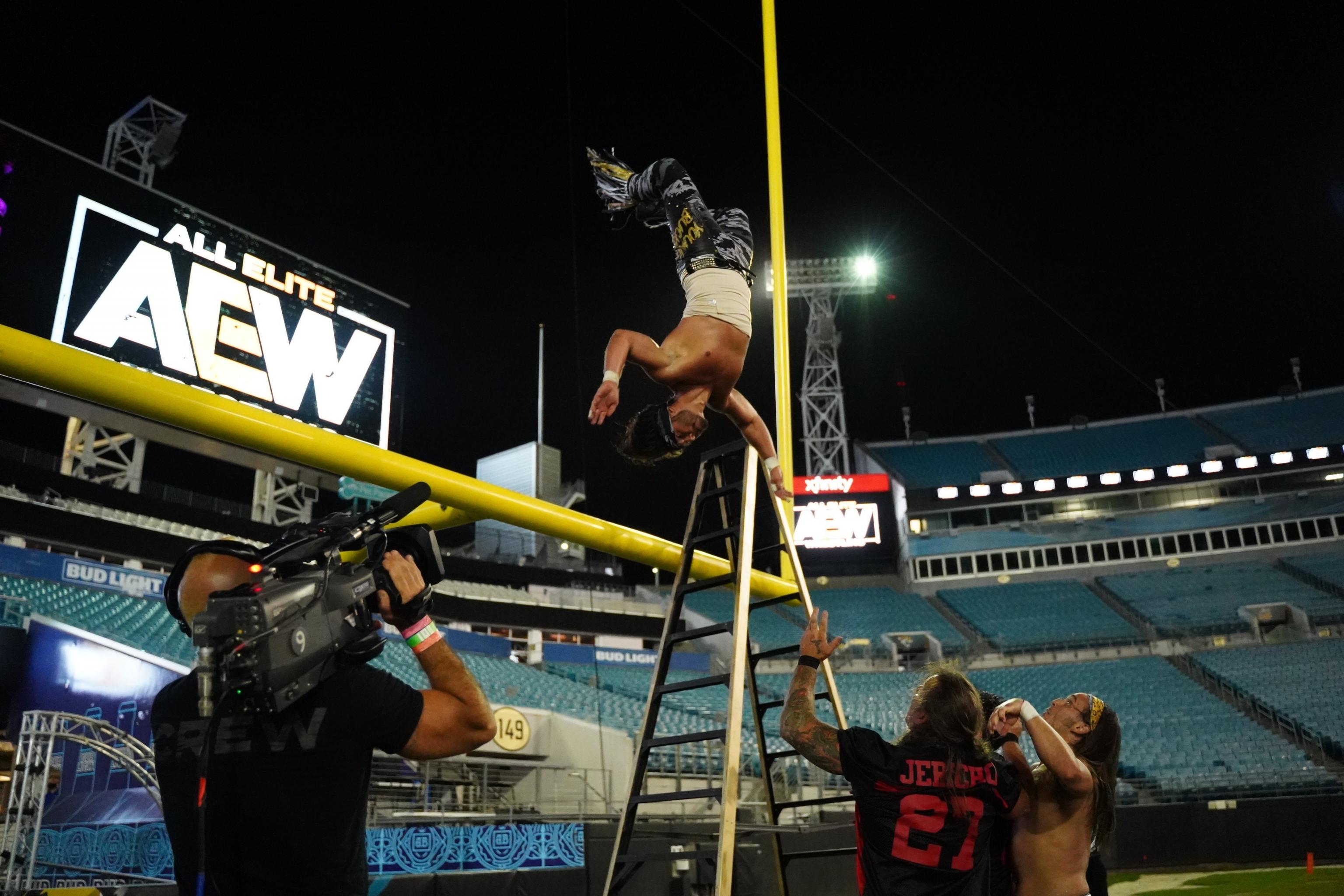 También te puede interesar
Resultados de lo acontecido en el último AEW Dynamite