Resultados Monday Night RAW 21.06.2021
Resultados de Monday Night RAW, en el show post Hell In a Cell 2021.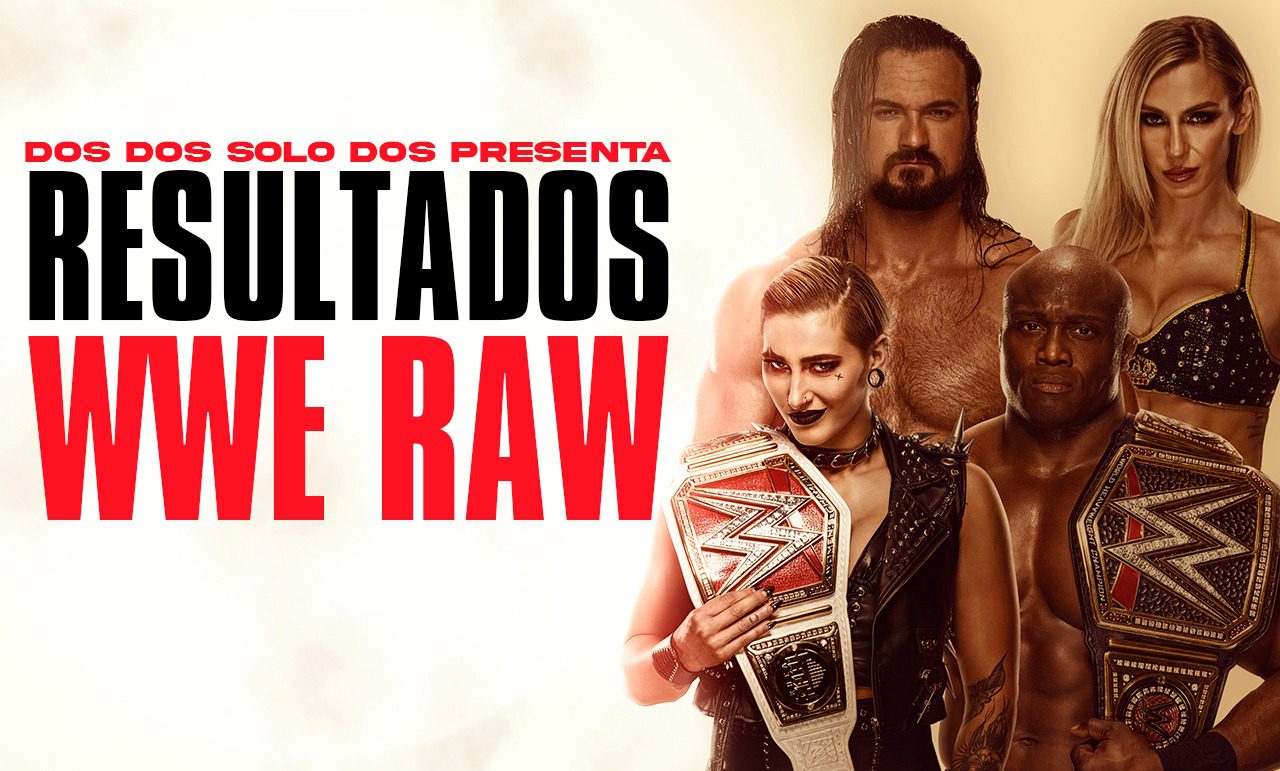 Un nuevo comienzo para RAW
Nuevo episodio de Monday Night RAW, tras un HIAC donde Lashley logró imponerse a McIntyre durante el evento estelar, por lo que el escocés no podrá volver a retar por el título mientras el All Mighty sea campeón. Por su parte la historia entre Rhea y Charlotte está lejos de terminar con un resultado un poco controversial en HIAC, The Queen buscará una nueva oportunidad para ganar el título que ostenta Ripley.
KofiMania está de regreso
Comenzamos con un segmento donde Bobby Lashley se regodea de su victoria ante McIntyre en compañía de MVP, pero The New Day aparece para arruinarles la celebración. Kofi le recuerda a Lashley como lo venció hace unas semanas, por lo que lanza un reto para MITB. Finalmente el campeón acepta con la condición de que esta noche tendremos un mano a mano entre Lashley y Woods en una HIAC.
Diddy Kong califica a MITB
Lucha clasificatoria para MITB entre AJ Styles y Ricochet que bien pudo ser un show del Cirque du Soleil con todas esas piruetas hechas por el Rey Mono. Me gustaría poder destacar más el trabajo realizado por AJ, pero se hace difícil cuando tu rival no vende nada. Finalmente los Viking Raiders aparecen causando la distracción para que Ricochet se lleve la victoria.
Doudrop abandona a Eva Marie
Combate por equipos entre Asuka junto a Naomi contra Eva Marie y Doudrop… ¡que nombre de mierda! Payaseo donde Eva deja sola a su protegida salvo para tratar de robar el pin. Finalmente Doudrop se negaría a darle el relevo a Eva costándole la lucha a su equipo.
Charlotte obtiene su revancha para MITB
Tenemos un segmento donde Adam Pearce y Sonya hablan sobre lo ocurrido durante la lucha entre Rhea y Charlotte en HIAC, donde la campeona de RAW se hizo descalificar para retener su título. Ambos llaman a Ripley para que entre al ring, pero antes de poder decir algo The Queen sale a escena aclarando que Rhea hizo lo que era necesario para evitar perder el título ante alguien que la estaba dominando. Finalmente Sonya anuncia la revancha para MITB. Ya no entiendo quién es Heel y Face en esta rivalidad.
The Viper vs The Fiti en RAW
Segunda lucha clasificatoria para MITB de la noche entre Orton y Morrison, la misma comienza con ambos luchadores intercambiando candados con Morrison dominando a su rival enfocando su castigo al brazo de The Viper, quien recurre a las trampas para darle la vuelta al encuentro. Finalmente Riddle llegaría para ayudar a su compañero causando la distracción de Orton que es aprovechada por Morrison para clasificar a MITB.
Continúa el reino del terror de Alexa
Combate por equipos entre Alexa y NIkki contra Shayna y Nia. Esto es un payaseo, imposible considerar esto como un combate, Nikki con cosplay de un híbrido entre The Hurricane, Mighty Molly y Wonder Woman, la poseída y Reginald en un mismo ring hacen que comience a considerar qué estoy haciendo con mi vida. Lo más destacable es saber que esta mierda se terminó.
Un encuentro difícil para McIntyre
Tercer encuentro clasificatorio de la velada entre Riddle y McIntyre donde el escocés tiene que lidiar con todo el daño que recibió dentro de la jaula mientras enfrenta a un luchador como el Original Bro, quien trataría de sacar ventaja de esta situación. Finalmente Riddle se llevaría la victoria con una hurracarrana para sorpresa de todos.
Lucha Hell in a Cell en RAW
Lucha estelar de la noche dentro de la celda infernal entre Lashley y Woods previo a la lucha entre el campeón y Kofi en Money in the Bank. El All Mighty comenzaría atacando con todo a su rival que se vió claramente superado. Por su parte Woods recurriría al uso de objetos para poder nivelar las cosas, lamentablemente la celda volvió a pasar a segundo plano conforme avanzaba la lucha dejándola como un mero adorno. Finalmente y como era de esperarse Bobby sometería a Woods con su Full Nelson para llevarse la victoria.
Show que en líneas generales fue mediocre salvo por el Riddle vs McIntyre, lamentablemente la historia de Alexa con su control mental sigue adelante rumbo a MITB donde posiblemente veamos como hace levitar a todas sus rivales.
También te podría interesar
Se revelan posibles planes para Edge tras WrestleMania.
Análisis de todo lo ocurrido durante Hell in a Cell.