Resultados Monday Night RAW 16.08.2021
Llega el último WWE RAW antes de SummerSlam.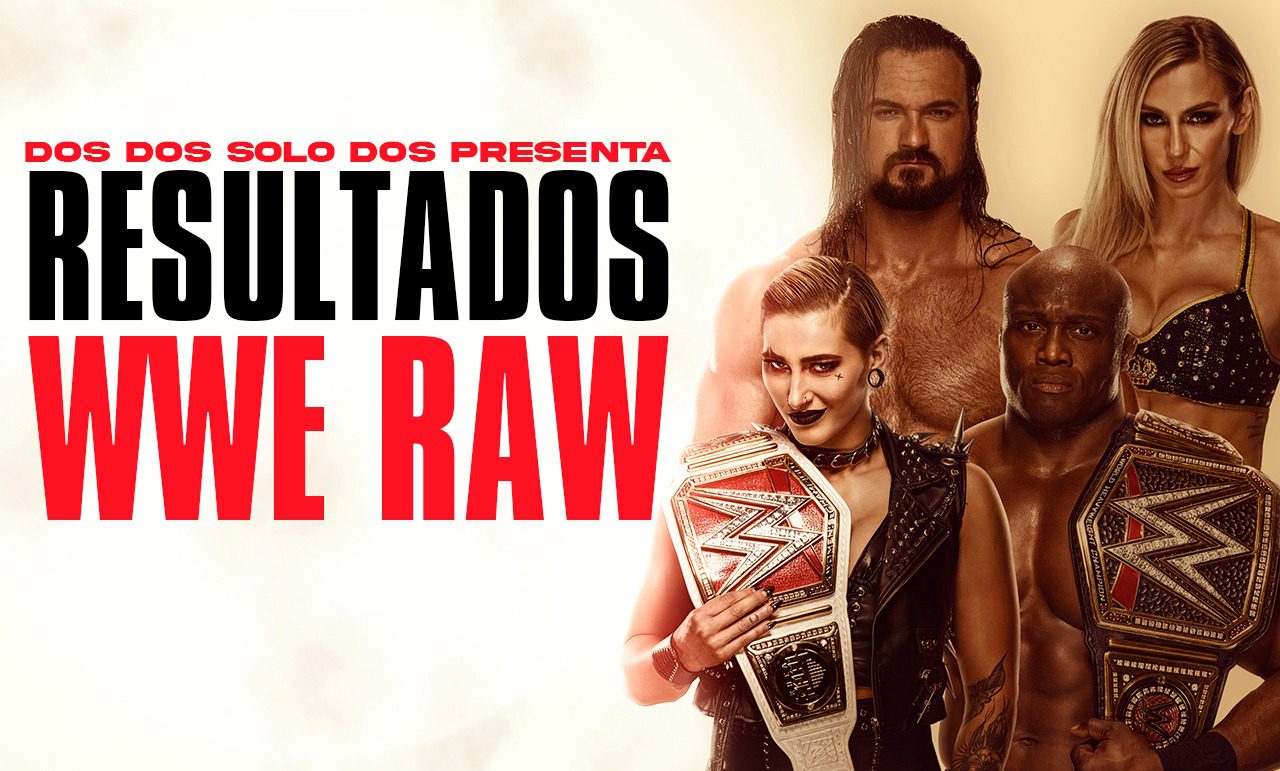 Llega el último RAW antes de SummerSlam en donde Bobby Lashley y Goldberg tendrán un especial careo.
Cobertura RAW
Por su parte, Randy Orton enfrentará a Omos, mientras sigue la historia de la TT femenina.
Eso y mucha más en la cobertura.
Promo de Randy Orton para abrir Monday Night Raw
"The Viper" inicia mencionando que no necesita amigos y menciona que sus logros son la mejor compañía que tiene, cosa que le demostrara a Omos esta noche. Riddle aparece y le dice que entiende el RKO que le dio Orton fue una señal de lección. AJ Styles y Omos interrumpen criticando la alianza de ambos luchadores en el ring, para luego pactar un combate el fenomenal y el "Original Bro"
Riddle vs AJ Styles
Nada malo el combate, aunque si a estos les bookean un combate a medida sale algo mas solido. Riddle con su striking se defiende de la ofensiva cortante de Styles, quien le dejo algo tocada la pierna derecha con el Calf Crusher. Los intercambios finales son correctos, teniendo al Bro a puertas de la victoria pero una distracción de Omos lo hizo terminar comiéndose un Styles Clash.
Ganador: AJ Styles
En Backstage, Riddle dice que se siente triste porque Orton no lo apoyo en su esquina.
Nikki A.S.H vs Rhea Ripley
Charlotte estuvo en la mesa de comentarios de este combate de ritmo tedioso y secuencias poco llamativas (Casi lo usual de combates de Ripley). Destacarían algo los minutos finales donde Nikki da algo de juego tras su comeback pero terminaría cayendo ante un Riptide de la ex campeona de NXT.
Ganadora: Rhea Ripley
Tras el duelo entre Nikki y Rhea atacan a Charlotte Flair regresándola a Backstage.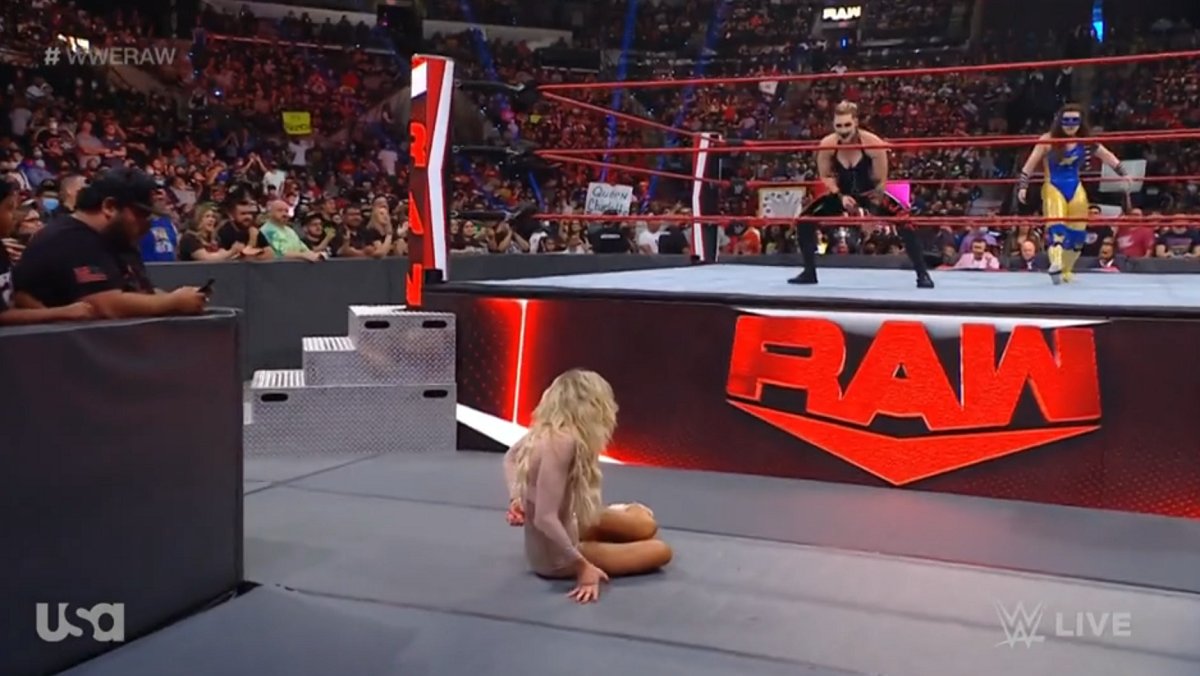 Drew Mcintyre vs Veer & Shanky (con Jinder Mahal)
Los secuaces de Jinder Mahal no le supusieron mayor problema al ex campeon de WWE, y tras soportar parte de la arremetida de los Hindú, el guerrero escoses se recuperaría para conectar su Claymore sobre Shanky para la victoria. Con esto, los ayudantes de Mahal no podrán estar en su esquina en Summerslam.
Ganador: Drew Mcintyre
Tras la lucha, Mcintyre despacha a Veer y corta una promo señalando que hará pasar un infierno a Mahal en Summerslam.
Nueva promo de Elías quemando su guitarra y diciendo que "Elías esta muerto"
"Moist TV" con The Miz como invitado especial
John Morrison presenta su nuevo espacio presentando a The Miz como invitado. Se le interroga a "The A Lister" si es que fingido su lesión durante este ultimo tiempo, a lo que Miz dice que nunca le mentiría. Damien Priest aparece para caldear mas el asunto y acusando al ex campeón de WWE de mentiroso. Johnny Drip Drip propone una lucha entre The Miz y Priest de manera inmediata.
Damien Priest vs The Miz
Sheamus salió a escena para unirse a la mesa de comentarios. Priest le pasa por encima a The Miz quien trata de poner excusas para no luchar, buscando el Drip Stick de Morrison pero este se lo quita y lo abandona. Damien lo finaliza con un Brogue Kick en señal de burla a Sheamus.
Ganador: Damien Priest
Sheamus toma el micro y amenaza con destrozar a Priest en Summerslam.
Eva Marie envía a Doudrop a buscar a Alexa Bliss en su parque de juegos. La ex luchadora de NXT UK encuentra a la loca del columpio hablando con su muñeca pero al tocarla queda hipnotizada, retirándose
Mace vs Mansoor
Choque digno de Main event y casi nada a destacar, salvo el final que es favor de Mansoor con una enredadera con previa ayuda de Mustafa Ali.
Ganador: Mansoor
Randy Orton vs Omos (con AJ Styles)
La mitad de los campeones en parejas estaba despedazando al "Legend Killer" sin problemas hasta que Styles de una manera bastante ridicula le cuesta la victoria a su compañero causando la descalificación.
Ganador: Randy Orton via DQ
Los campeones en parejas despachan a la víbora hasta que Riddle sale al rescate. Randy toma el micrófono y le dice al bro que se ha ganado su respeto por lo que el equipo "RK-Bro" esta de vuelta y retan a los campeones para Summerslam.
Jeff Hardy es entrevistado en Backstage diciendo que ha pedido una revancha inmediata contra Karrion Kross pero antes de poder ahondar mas termina siendo vapuleado por el campeón de NXT
Karrion Kross vs Jeff Hardy
Lucha que duro lo mismo que nuestro Nacho como miembro de Social Topcast. Kross Jacket para Jeff y pa la casa.
Ganador: Karrion Kross
Segmento grabado donde Reginald defiende exitosamente el titulo 24/7 ante R Trtuh y Akira Tozawa.
Nia Jax y Charlotte Flair vs Rhea Ripley y Nikki A.S.H
Segundo combate en este Monday Night Raw para Nikki y Rhea, esta vez un combate en parejas. Charlotte consiguio como compañera sorpresa Nia Jax y nos dieron el típico duelo por parejas que termino a favor del equipo de "The Queen" tras algunas trampas.
Ganadoras: Charlotte Flair y Nia Jax
Careo entre Goldberg y Bobby Lashley previo a Summerslam
La leyenda de WCW habla de las provocaciones hechas por MVP y Lashley hacia su hijo, quien esta en la grada y habla bien de el. "The All Mighty" junto a manager salen a escena para burlarse de Goldberg, con el campeon de WWE diciendo que le dara un gran cierre a su carrera cortesia suya. Goldberg dice que lo que dice Lashley es pura mierda como este show para pasar aplicarle una Spear.
Goldberg se retira sonriente junto a su hijo ante un iracundo Lashley.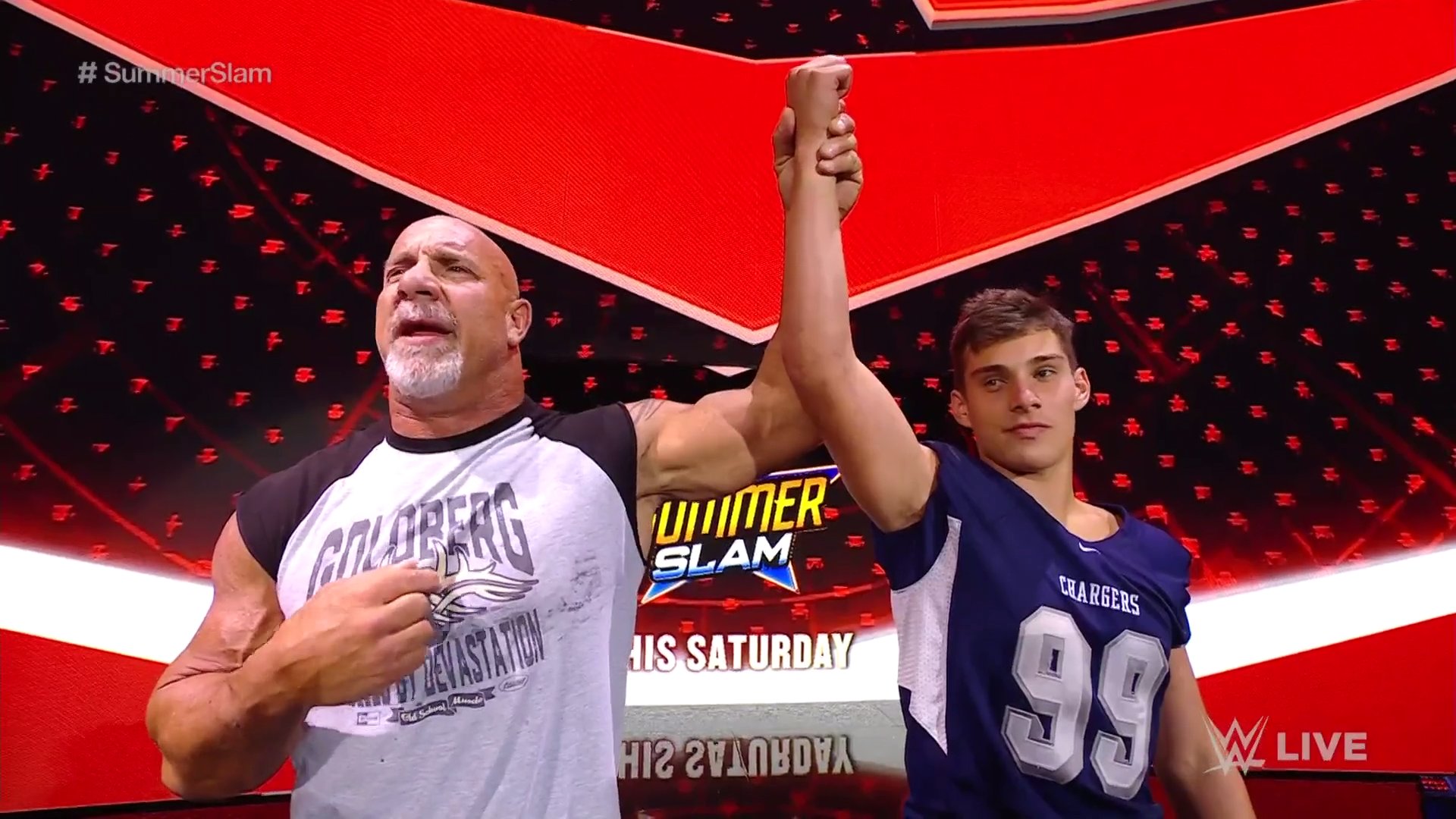 Conclusión
Show horrendo como de costumbre. Miren que como sera de infumable el programa que es carreado por el Bromance de Riddle y Orton, junto a John Morrison jugando con Dripsticks.
En otros temas
WWE anuncia fecha y lugar para Survivor Series 2021
Apuestas actualizadas de SummerSlam 2021: Los favoritos y la duda de si Big E canjeará