Resultados AEW Dynamite 08.09.2021
Resultados de AEW Dynamite, con la primera aparición de Bryan Danielson en el show y Suzuki vs Moxley.
Primer AEW Dynamite de Bryan Danielson
Nueva edición de AEW Dynamite. Tras un All Out alabado por la crítica en general, AEW ha tratado de desarrollar una cartelera a la altura de este show posterior.
Para empezar, está el combate más anunciado: Jon Moxley vs Minoru Suzuki y en Cincinnati Ohio. Es decir, un combate en la ciudad natal de Mox y contra un oponente con quien él adora luchar. Cualquier cosa que no sea una joya, será una pequeña decepción.
Otros combates serán Dustin Rhodes vs Malakai Black y Ruby Soho vs Jamie Hayter. Por supuesto, también estarán las primeras apariciones de Bryan Danielson y Adam Cole, además de nombres como CM Punk.
Y bueno, es un AEW Dynamite muy especial para los fans que siguen la empresa en Latinoamérica. A partir de hoy será el primero que se transmitirá en vivo y en directo.
Resultados AEW Dynamite
Malakai Black vs Dustin Rhodes
De esos encuentros que ves y te dan ganas de seguir viendo más minutos. Muy bien trabajado el limbwork a la pierna por parte de Black y un Dustin que de selling sabe cómo pocos. El trato petulante de Black también merece ser considerado, jactandose constantemente de la paliza a Cody, así como el visible malestar de Dustin como hermano.
El resultado con Black ganando de manera contundente es el correcto, pero también (y mucho), lo es el combate.
Promo de CM Punk
Punk saludó al público y fue contrariado por Taz, tras lo cual tuvimos un paseo de Punk.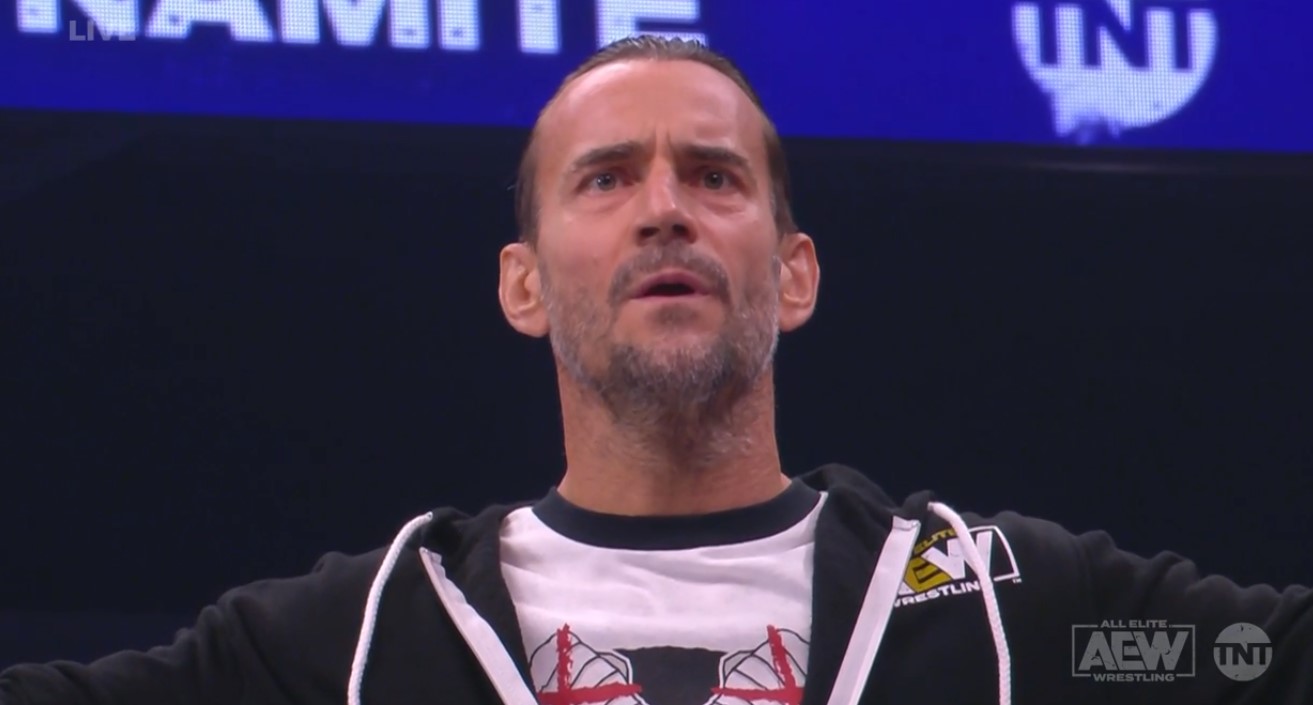 Segmento de Ruby Soho y Britt Baker
Ruby encaró en backstage a Britt y está última le dijo que los últimos 4 años de e su carrera había estado trabajando en un catering. Ninguneo notable a su run en WWE y buena demostración de Britt en promos.
Powerhouse Hobbs vs Dante Martin
Otro combate divertido. En un momento parecía una paliza unilateral de Hobbs y de hecho, se confió demasiado con respecto a su superioridad física sacándose la rodillera. Eso pudo ser un error brutal, ya que Martin comenzó a destrozar la rodilla aprovechando su velocidad. Aunque igual Hobbs logra ganar con un Spinebuster Outnawhere.
Promo de MJF
El mejor heel de la actualidad (¿Alguien lo duda?). Arremetió contra la familia Brian Pillman por completo y contra la ciudad de Cincinnati. Brian Pillman Jr llegó, y entre MJF y Wardlow lo golpearon. Gran segmento.
Ruby Soho vs Jamie Hayter
Coincido en que hubo algunos fallos de estructura y uno que otro botch. Fue un combate inferior a las expectativas. Al menos, destaco el buen momento de Britt Baker y Jamie rompiendo el cartel de Ruby en su rostro, buena dupla. Por otro lado, el final con Ruby ganando es el correcto para efectos de bookeo, por ser la próxima contendiente de Britt.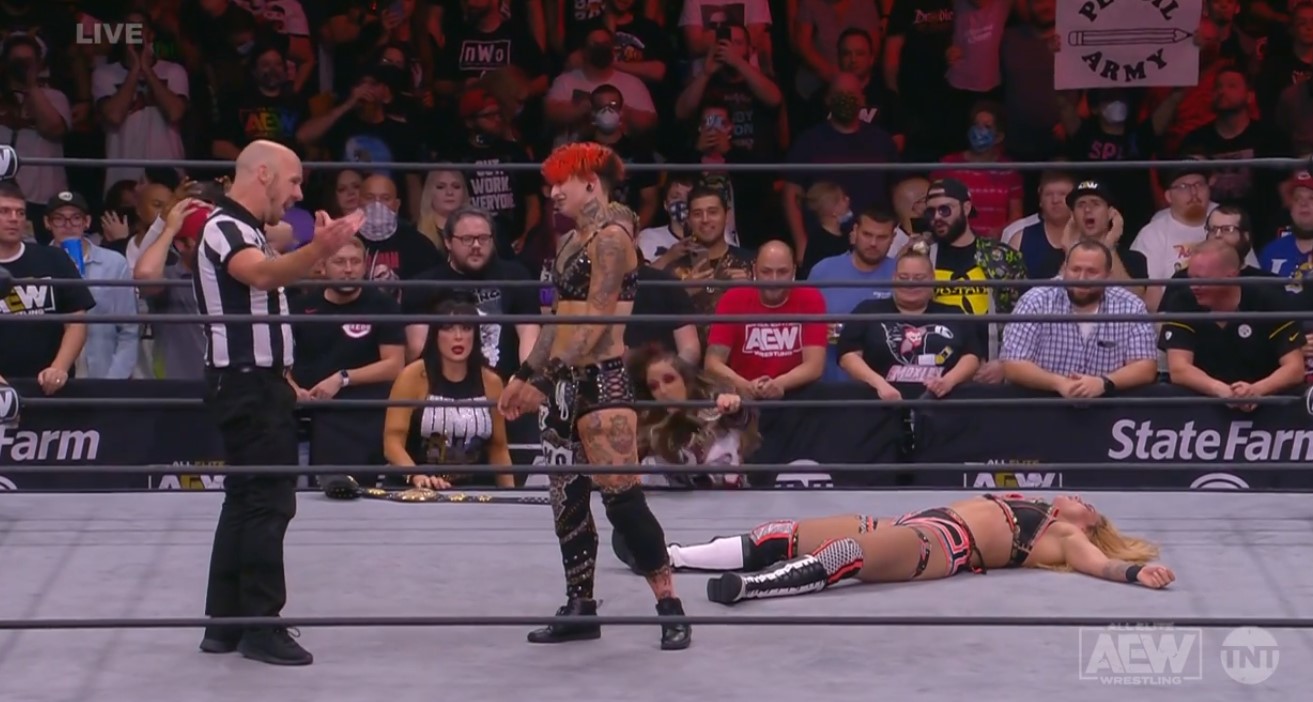 The Pinnacle (Shawn Spears y FTR) vs The Dark Order (Evil Uno, Stu Greyson y Jon Silver)
Six Man Tag Team genérico con victoria de The Pinnacle. Seguimos la storyline de los problemas internos del Dark Order.
Segmento de The Elite y Bryan Danielson
Aparece The Elite para celebrar su nuevo fichaje Adam Cole. Luego los interrumpe Bryan Danielson señalando que Omega tiene miedo de pelear con él porque sabe que él es mejor. Bryan le hizo el Yes! Lock a Omega y The Elite salvó al líder. Luego The Jurassic Express y Christian ayudaron a Danielson a despejar el ring.
Jon Moxley vs Minoru Suzuki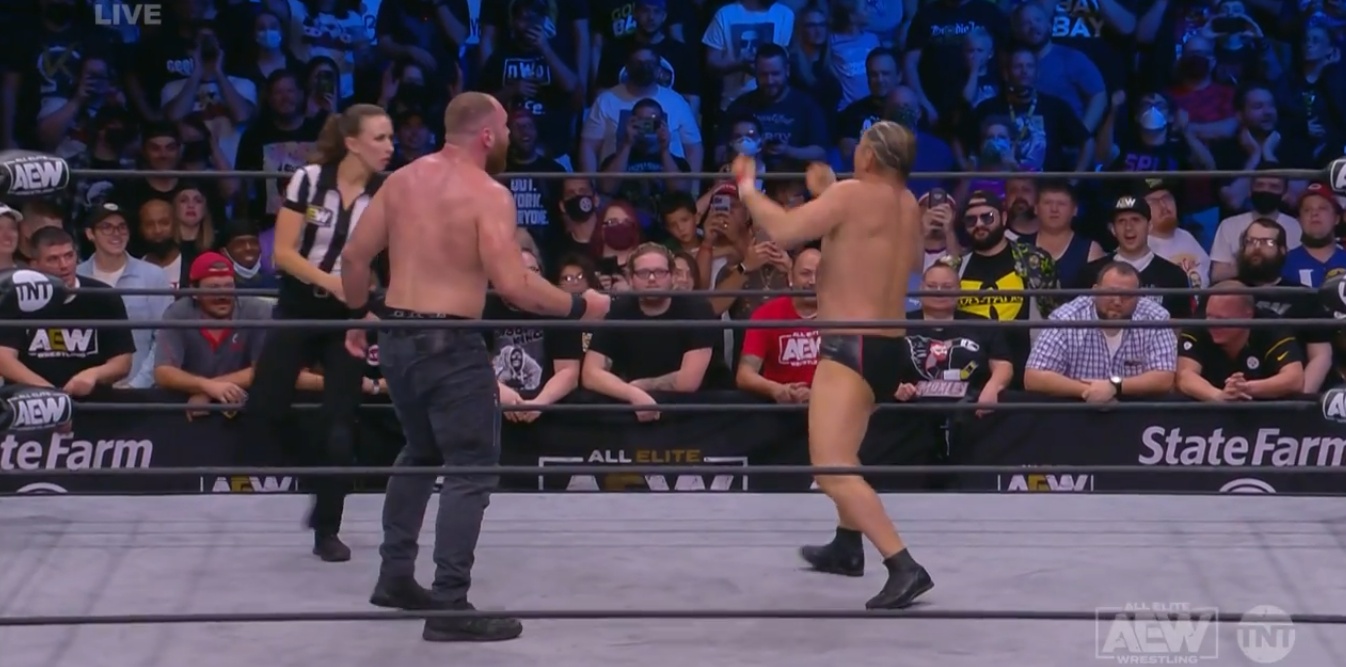 Cortaron el theme de Suzuki para hacer tiempo, crimen imperdonable. El combate tuvo menos minutos de lo que esperaba y creo que pudo desarrollarse mejor. Pero al menos, el ambiente se sentía bastante caldeado, como era de esperarse. Además, es bastante fuerte la imagen de Suzuki sangrando.
También te puede interesar
Kenny Omega fue elegido n°1 en el top 500 del PWI.