Resultados de IMPACT Wrestling 30.09.2021
Regresos y el anuncio de un nuevo campeonato marcan este nuevo IMPACT Wrestling.
Mientras el mes termina, nos seguimos acercando al magno evento de IMPACT Wrestling: Bound For Glory.
Primera ronda X Division: Trey Miguel vs Alex Zayne vs Laredo Kid
Dinámico encuentro entre los participantes y spots vistosos. Trey logra planchar a Laredo tras un Meteora consiguiendo un puesto en Bound For Glory por el título vacante X Division.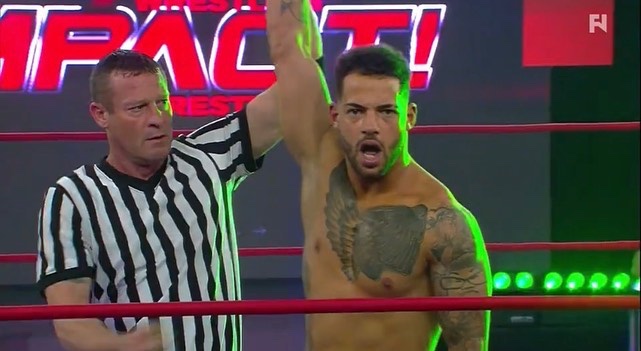 En backstage, Matt Rehwoldt alaba las habilidades de Laredo Kid en el combate y lo reta a un choque para la próxima semana.
Se recapitula un ataque a Sami Callihan en backstage cortesía de Morrisey y Moose. El hacker de IMPACT Wrestling estará de baja hasta el siguiente año por una lesión en el tobillo.
Jordynne Grace y Rachel Ellering vs The Influence (Madison Rayne y Tenille Dashwood)
Lucha para determinar a las retadoras de The Decay por los títulos en parejas. Nuevamente The Influence hace uso de sus trampas y consiguen deshacerse de Rachel para luego despachar a Jordynne con un doble Facebuster y llevarse la victoria.
Christopher Daniels es entrevistado previo a su combate de regreso a IMPACT Wrestling. "The Fallen Angel" se siente emocionado de volver, pero es interrumpido por Josh Alexander y Christian Cage, ambos le agradecen el salve de la semana pasada pero las tensiones entre los contendientes en Bound For Glory saltan. Daniels trata de calmarlos antes de retirarse.
Segmento de los Good Brothers hablando de cómo han derrotado a casi toda la division y que no tienen retadores para BFG por lo que sugieren FinJuice vs Bullet Club para obtener a sus próximos retadores.
Las cámaras se trasladan con Deonna Purrazzo quien se enfrasca en un duelo con Mickie James en la granja de la leyenda femenina. Tras minutos de intercambio, Purrazzo se retira al no poder superar a James.
Madman Fulton vs Christopher Daniels
Nada mal Daniels en su regreso a los encordados. Tuvo sus minutos para lucir frente a un Fulton que viene de capa caída hace rato. Ace Austin intentó intervenir, pero Josh Alexander apareció para despacharlo. Victoria de la leyenda de IMPACT Wrestling tras su clásico Best Moonsault Ever.
Ace Austin y Madman Fulton reclaman a Scott D Amore por la aparición de "The Walking Weapon" y en solución, el EVP de IMPACT Wrestling pacta una lucha por parejas entre ambos contra Alexander y Christian Cage.
Violent By Design sale al completo para decidir si Rhino será aceptado o de una vez desterrado del grupo. Eric Young dice que el ha traído la enfermedad de la debilidad al grupo, no obstante, el mismo Rhino aparece a confrontarlos y junto a el reaparece Heath.
El ex miembro de 3MB limpia la casa y busca el abrazo de su viejo amigo pero este se rehúsa abandonándolo.
Se anuncia la creación de un nuevo campeonato para IMPACT Wrestling: El campeonato de medios digitales, el cual será defendido en combates especiales por redes, Youtube en su membresía Ultimate Insider e IMPACT +. La gran final tendrá lugar en Bound For Glory.
Eddie Edwards vs W. Morrisey, Street Fight Match
El gran evento central de este IMPACT Wrestling es un punto álgido de la rivalidad entre estos dos. Buen duelo, no mejor que el primero que tuvieron en el especial Homecoming pero que cuenta con buenos spots. Eddie sufrió más de la cuenta para derribar a Morrisey, pero conseguiría plancharlo tras una ayuda de su esposa y un Boston Knee Party usando una silla con alambra de púas.
Edwards no puede celebrar porque Moose lo ataca después del combate junto a Morrisey. Ambos desbaratan a silletazos al Psycho Wolf mientras hacen que su esposa vea horrorizada la acción.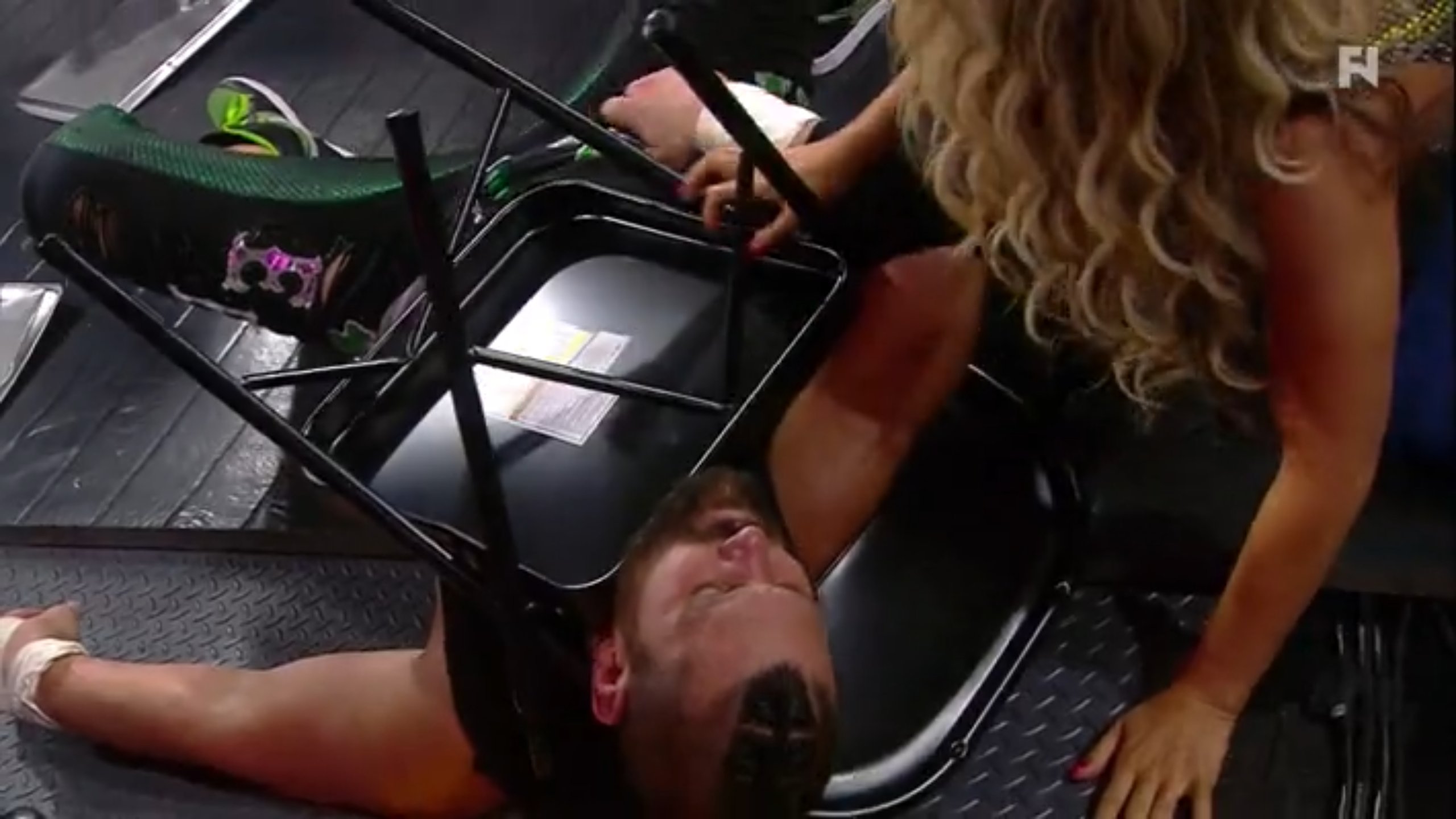 En otros temas
AEW lidera las demos por sexta semana seguida con su ultimo show