Resultados IMPACT Wrestling Bound For Glory 2021 y análisis del PPV
Christian Cage defenderá el Campeonato Mundial ante Josh Alexander en Bound for Glory.
Llega el evento más importante de IMPACT Wrestling, Bound For Glory, en donde Christian Cage defenderá el Campeonato Mundial ante Josh Alexander.
Bound For Glory 2021
El resto de la cartelera tendrá otras defensas que acá puede revisar: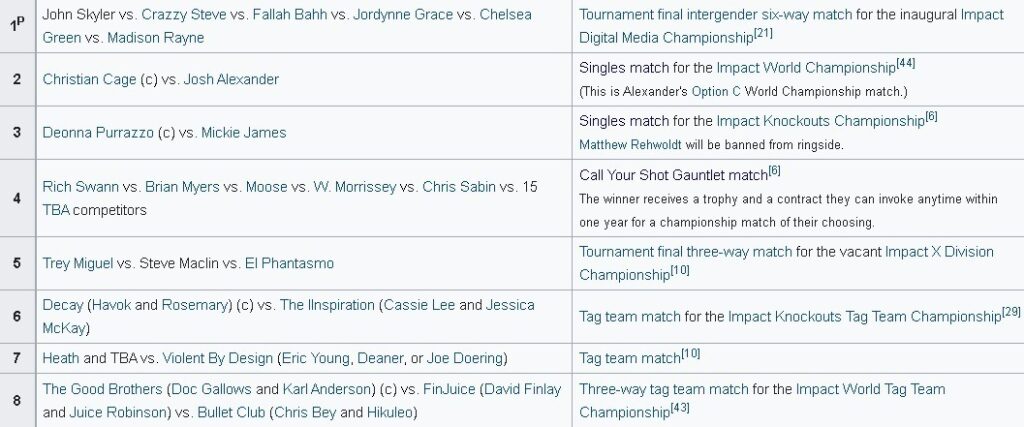 Toda la cobertura:
Decay (Havok y Rosemary) (c) vs The IInspiration (Cassie Lee y Jessica McKay), Campeonatos en parejas de Knockouts
Por Walter Merino
Gran recibimiento a las australianas, quienes fueron las más apoyadas. Decay ejerce como las rudas de la contienda en fase dominio mientras que las ex icónicas buscan superar el terror de los personajes de las campeonas. Genial combinación de Jessie y Cassie, no solo en sus taunts si no en sus habilidades y logran poner aprietos a sus rivales, logrando un nearfall en el proceso grande. El final bueno con la combinación de las retadoras para dejar fuera de combate a Rosemary para coronar nuevas campeonas.
Solo el tiempo dira si fue buena idea darles los titulos por anticipado pero por el momento dejaron cumplidor.
Valoración: 3 jumbitos.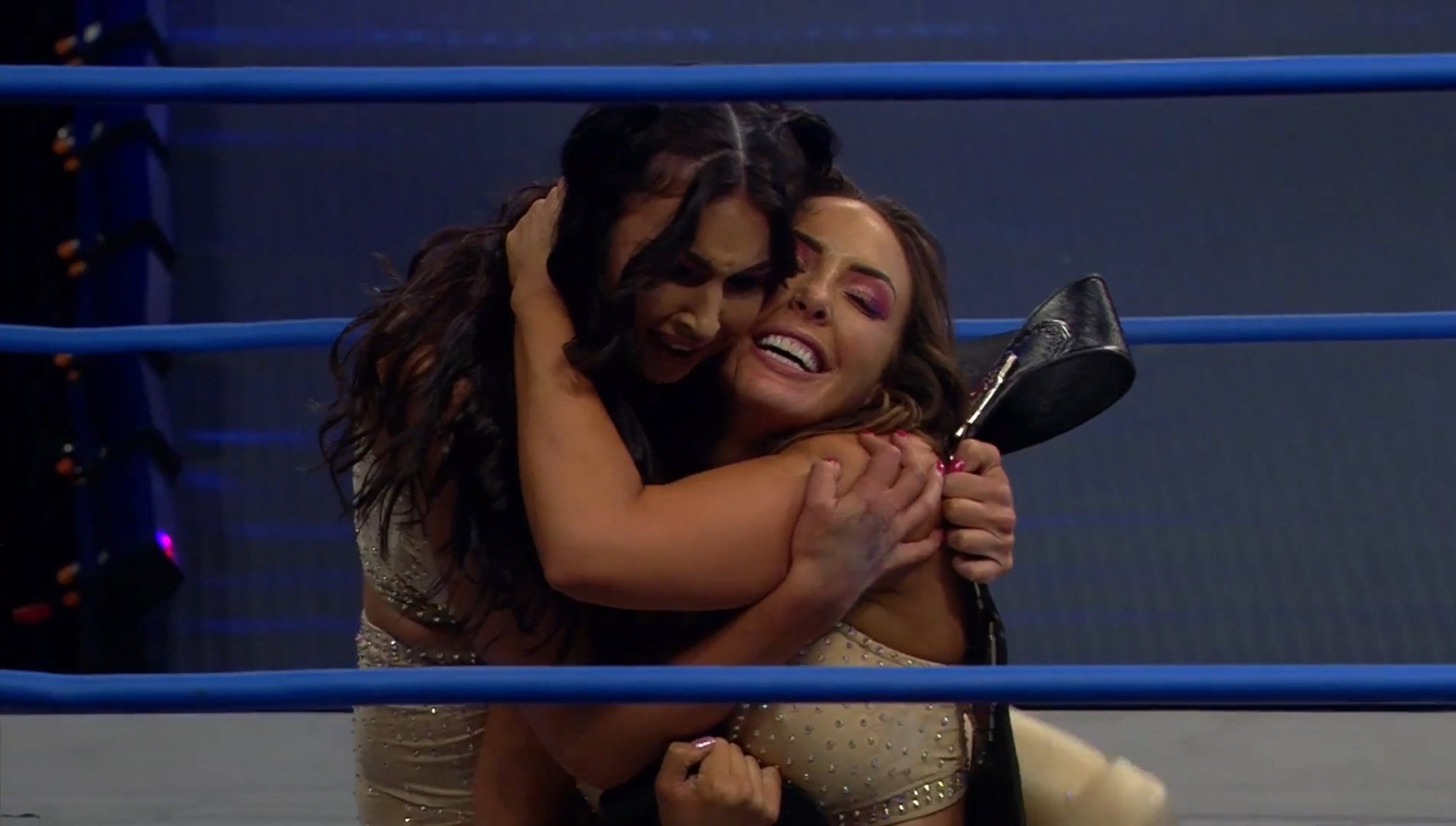 Steve Maclin vs El Phantasmo vs Trey Miguel, Campeonato X Division
Por Walter Merino
Entre El Phantasmo y Trey aportaron dinamismo en sus movidas, mientras que Maclin al ser el tipo fuerte fue a quien buscaban apagar dentro de la contienda pero es con ese xpots de Spears sucesivas donde despierta y se vuelve una amenaza para los voladores. Buenos spots sobre como el Old School del Phantasmo en esquive de Trey y o las lanzas mas tope de Maclin.
Trey consigue la victoria tras evitar una de las trampas del miembro del Bullet Club y un Meteora para alzarse con el cetro de la X Division en medio de un publico involucrado. Nuevamente la división X entre lo mejorcito de un show.
Valoración: 3 jumbitos y medio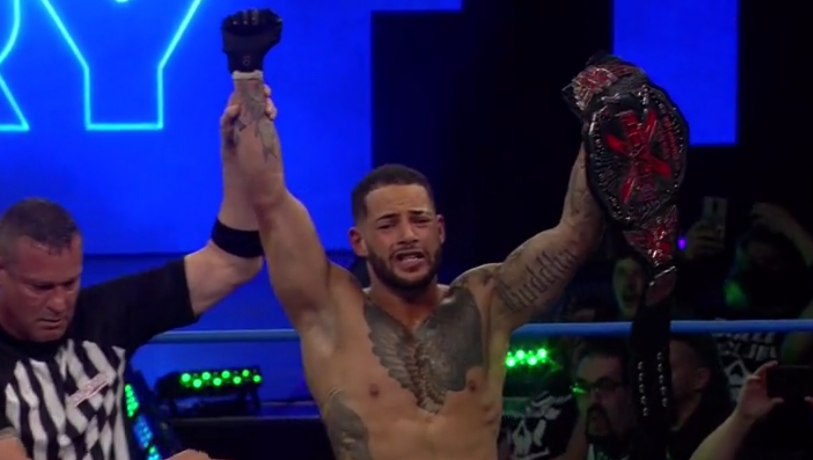 Heath y Rhino vs Violent By Design
Por Cristóbal Meléndez
Lucha tipo, con Heath recibiendo todo el ataque por empezar en desventaja hasta que apareciera Rhino a limpiar la casa y llevarse la victoria.
Sirve para ver juntos a los ex campeones de WWE, pero combate, podría haber pasado en IMPACT.
Valoración: 2 jumbitos 3/4.
Call Your Shot Gauntlet Match
Por Cristóbal Meléndez
Una Batalla Real muy similar al Royal Rumble, uno de mis estipulaciones favoritas. El agregado que compitan hombres y mujeres al mismo tiempo, le dio un valor interesante.
Buenas sorpresas como Rocky Romero o The Demon, o buenas interacciones de la féminas con los hombres, hacen una batalla bien agradable, con varias rivalidades tomando sentido acá.
Gana Moose en la final a Matt Cardona, donde solo se podía ganar por rendición o pin.
Valoración: 3 jumbitos 1/4.
The Good Brothers (c) vs Finjuice vs Bullet Club, Campeonato en parejas de IMPACT
Por Walter Merino
Creo que no digo ninguna mentira cuando se dice que la división tag es de lo más soso de la empresa actualmente ya sea por la calidad de historias o porque los tags de ahora no ofrecen nada atractivo. Eso se vio en gran parte con este combate que se vio apagado y con interacciones poco atractivas. No agarre mayor ritmo hasta que los involucrados alcanzan a repartir sus movidas en medio del caos.
FinJuice quien fue el de la mejor participación lograron liquidar al Bullet Club, pero los Good Brothers les robaron el triunfo para seguir con su reinado cada vez más soporífero.
Valoración: 2 jumbitos 1/4.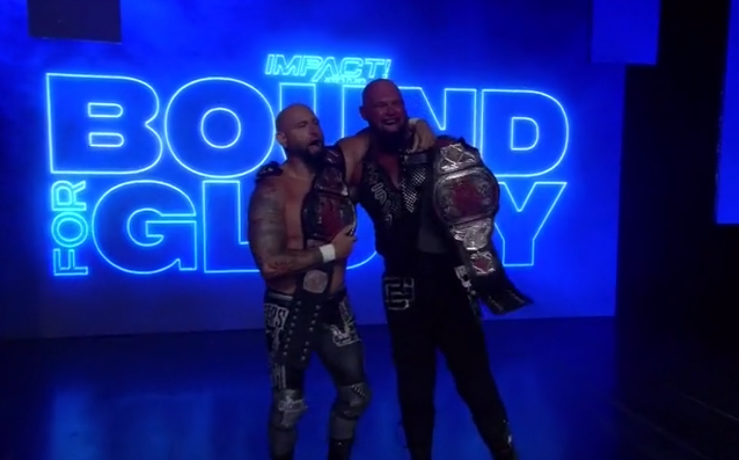 Deonna Purrazzo (c) vs Mickie James, Campeonato de las Knockouts
Por Cristóbal Meléndez
Me gustó mucho el inicio, un pequeño brawl afuera del ring antes que sonara la campana. Algo creativo y acorde a lo que había sido la rivalidad.
Entrando al match, buen dominio inicial de la Virtuosa, aprovechando su juventud (y en el papel mayor resistencia) ante la experiencia. Mickie intenta contrarrestar gracias a sus movidas clásicas. Hasta ahí, un encuentro muy interesante. El final no me termina de convencer del todo, porque siento no deja del todo bien parada a Deonna (como el spot del árbitro), quien no debía perder el título.
Faltó un poco más de dramatismo al cambio titular. De todas formas, otra lucha buena por este campeonato.
Valoración: 3 jumbitos 3/4.
Christian Cage (c) vs Josh Alexander, Campeonato mundial de IMPACT Wrestling
El gran main event de esta noche resulta ser uno muy divertido como se esperaba. Christian llegaba tocado de un brazo hecho que buscaría capitalizar Alexander, pero muy aparte de eso va por la pierna usando su Ankle Lock en varias ocasiones. Punto aparte mencionar que el capitán carisma enfoca parte de su ofensiva en dañar el cuello de Alexander, el cual ha sufrido un operación seria en el pasado.
Creo que la lucha agarra ese matiz de que Alexander quería demostrar que era el indicado para ser la cara de IMPACT y en cánticos del público se respaldo. Juego de nearfalls para degustar y una química que creo puede sacar algo mucho más sólido. La secuencia previa a la rendición de Christian creo que pudo estar enfocado algo más dramático, pero logra buena reacción al llegar.
Valoración: 4 jumbitos.
Una coronación justa para Worker brillante para Alexander que terminó siendo interrumpida por Moose que sin importar que la familia estuviese presente, canjeó y se llevó el título. ¿Momentazo? Sí ¿Fue lo ideal hacerlo? Tengo mis dudas, más aán cuando el Wrestling God tuvo para ser coronado en un mejor momento que si bien se vio brutal en este acto oportunista te deja una sensación de pena por Alexander y un camino que creo que no necesitaba más baches.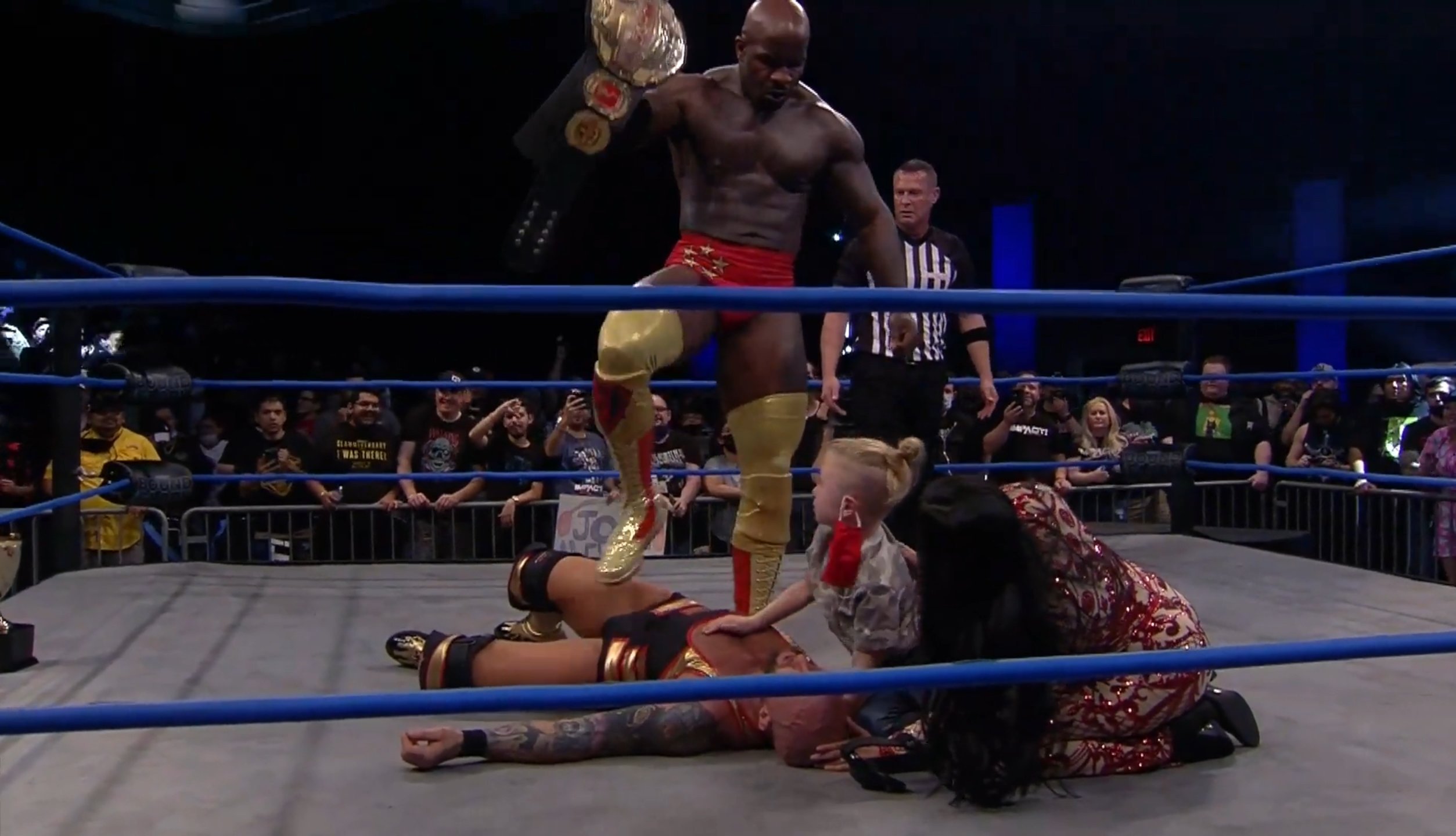 Solo el tiempo dirá si esto fue una gran idea para una redención mayor o el cortarle el gran momento al canadiense lo transformó en un caso como el James Storm el 2011.
En otros temas