The IInspiration hablan de WWE, IMPACT Wrestling y sus nuevos proyectos
The Iinspiration (ex Iiconics) tocaron varios temas referentes a WWE e IMPACT Wrestling.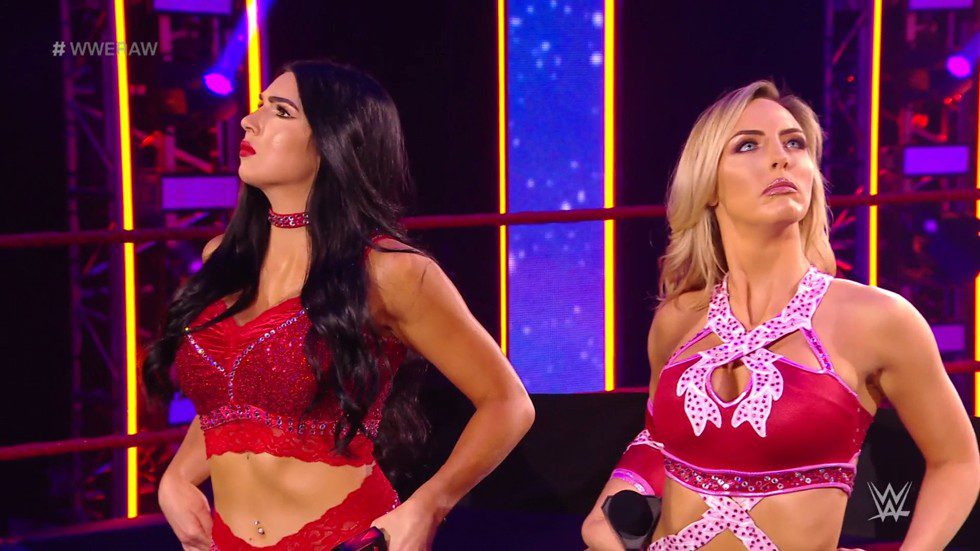 The IInspiration toca varios temas
The IInspiration habló recientemente con SI y tocaron varios temas referentes a su carrera en WWE (como The Iiconics) y ahora en IMPACT Wrestling.
La victoria en WrestleMania 35
Cassie Lee (ex Peyton Royce) habló de cuando siendo The Iiconics ganaron sorpresivamente los títulos en parejas en WrestleMania 35:
"Escuchar al público estallar cuando Jess consiguió el pin, se apoderó de todo mi cuerpo. Se me saltaron las lágrimas y, por un segundo, estaba tan emocionada que olvidé que habíamos ganado. Fue así de increíble".
El recuerdo de Jessie McKay (ex Billie Kay), en tanto:
"Cuando Cassie subió al ring y me abrazó, ese es el momento para mí. Siempre que pienso en WrestleMania, ese es el momento exacto que me viene a la mente".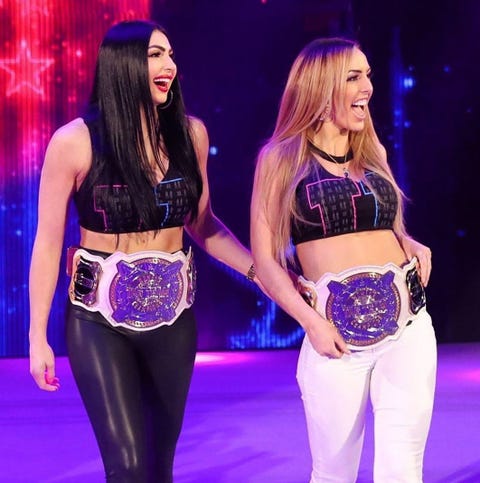 El trabajo de The Iinspiration en Brandarmy
Cassie Lee:
"Tenemos la suerte de tener tantos seguidores en Instagram, pero es difícil conocer a cada uno de ellos individualmente. Este es un entorno más íntimo, y eso es lo que nos encanta de esta plataforma".
Jessie McKay:
"Hay muchas formas adicionales de conectar con nuestra audiencia. Estamos conociendo a gente de todas partes, y es muy fascinante mantener conversaciones con personas de todo el mundo".
El despido de WWE
Cassie Lee:
"Fue un momento muy aterrador cuando nos dejaron marchar, sobre todo porque no éramos ciudadanas estadounidenses. Cada decisión que tomábamos afectaba a nuestro futuro, así que eso crea un momento muy desalentador. WWE tiene una plataforma increíble y una marca asombrosa, pero nuestro éxito está ahora en nuestras manos. Estamos construyendo algo más grande y diferente, algo que nos pertenece".
La victoria de los títulos en IMPACT
Jessie McKay:
"Estamos muy agradecidas por ser campeonas de la mejor división de parejas femeninas del mundo. Cuando éramos agentes libres, cuanto más hablábamos Cassie y yo de nuestras opciones, más nos parecía que Impact era la decisión natural para nosotras. Queríamos estar en una empresa con un nivel de producción y un plantel determinado. Eso es Impact. Ha sido un gran viaje hasta ahora, y sólo acaba de empezar".
Unas palabras de The Iinspiration a sus fans
Jessie McKay:
"Tenemos mucha suerte de tener seguidores que nos siguen. La gente quiere que tengamos éxito y nos apoya en todos los esfuerzos que hacemos, y eso es algo que no nos tomamos a la ligera. Así que vamos a seguir construyendo, seguir entreteniendo y seguir haciendo que nuestros seguidores se sientan orgullosos".
También te puede interesar