WWE lanzó mercancía claramente basada en declaraciones de Roman Reigns contra CM Punk
WWE sacó una polera claramente inspirada en un insulto de Roman Reigns a CM Punk.
Roman Reigns el "Needle Mover"
Roman Reigns hace meses dijo que CM Punk no era tan bueno como John Cena y no "movía la aguja" (moved the needle) como The Rock. Ahora más recientemente, la empresa lanzó en WWE Shop una polera de Roman Reigns donde es nombrado como el "Needle Mover" con una aguja llegando al límite de un marcador.
Mover la aguja es una expresión bastante inusual e impropia de las promos que hace Reigns o de sus apodos. Por tanto, se infiere que hay una clara referencia a las declaraciones de Roman contra Punk.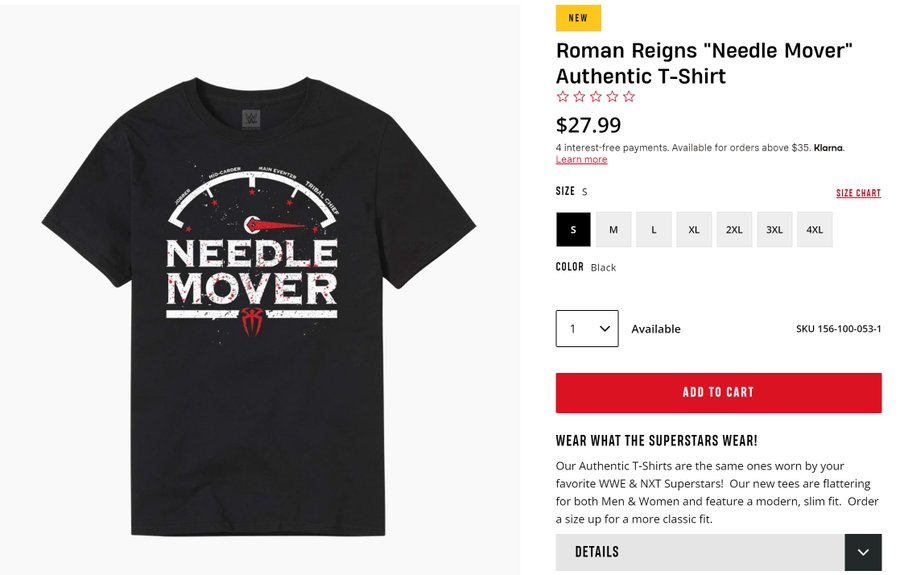 También te puede interesar