Resultados de IMPACT Wrestling 20.01.2022
La invasión de ROH a IMPACT Wrestling sigue causando estragos dentro del roster.
Estamos en medio del camino a Rebellion y con muchas sorpresas encima, más aún cuando la invasión de talentos de ROH sigue presente en la programación de IMPACT Wrestling.
Chelsea Green vs Tasha Steelz (con Savannah Evans)
Mickie James estuvo en comentarios. Tasha consigue el triunfo con algo de dificultad tras ejecutar una variante de Crucifix Bomb.
Tras la lucha, Steelz se dirige a Mickie James, llamándola fracasada y metiéndose con su hijo. James se enfurece y la ataca, siendo Tasha defendida por Savannah. Chelsea se recupera para defender a la campeona de Knockouts de IMPACT Wrestling.
The Influence (Tenille Dashwood y Madison Rayne) vs Decay (Havok y Rosemary)
Las heel atacaron a Decay antes de sonar la campana. Havok fue sola debido a que Rosemary no pudo recuperarse. La gigante no puede con la mayoría numérica y cae tras un Facebuster de The Influence.
Promo que anuncia a "Quintessential Diva" llegando pronto a IMPACT Wrestling.
Zicky Dice y VSK vs W. Morrissey
Lucha que a pesar de ser en desventaja, no fue gran problema para el gigante de New York. Morrissey remata a VSK con su BQE para llevarse la victoria.
Tras la lucha, el ex Big Cass dice que no se detendrá hasta que Moose le de una oportunidad por el campeonato mundial de IMPACT Wrestling por lo que irá ahora mismo a buscarlo. Scott D Amore lo encuentra y dice que el campeón no está en el edificio.
El grupo de ROH intenta entrar pero los de seguridad les niega la entrada. El EVP de IMPACT Wrestling los deja pasar con la condición que no causen destrozos, ni ataquen a nadie.
Jonathan Gresham vs Steve Maclin, Campeonato mundial de ROH
Lucha correcta. Con Gresham buscando diferentes llaves de rendición pero Maclin lo domina tras varias tacleadas. Tras minutos reñidos, el campeón conecta una llave de rendición, pero al ver que Steve no se rinde cambia de intenciones a un conteo de tres apoyado en las cuerdas para ganar.
Se anuncia que W. Morrissey tendrá su oportunidad titular en el evento especial de No Surrender contra Moose.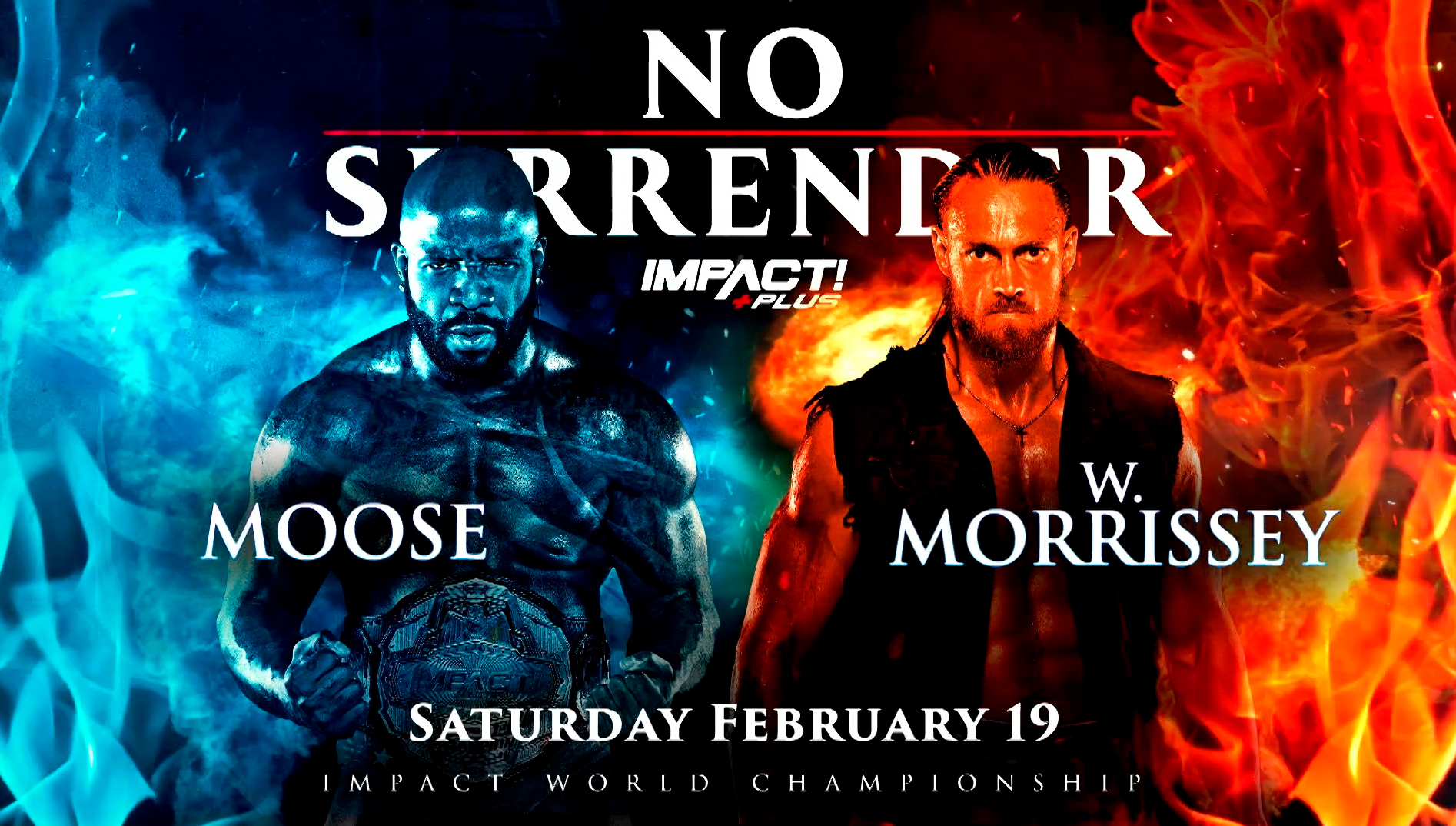 Joe Doering y Doc Gallows vs Heath y Rhino
Duelo donde los tipos grandes dominan al ex campeón de ECW. Heath recibe el relevo y logra medirse un rato con Doering, pero termina cayendo tras un doble Chokeslam de ambas colosos.
Charlie Haas vs Josh Alexander
El evento central de este IMPACT Wrestling es un choque de generaciones. Haas empieza dominando con dominio a ras de lona pero Alexander invierte la situación con llaveo y algunas patadas. El ex campeón en parejas de WWE aprovecha un fallo de Josh desde la esquina para volver al ataque, aunque el canadiense saca en varias ocasiones el Ankle Lock hasta que finalmente logra rendir al veterano.
Ambos luchadores se muestran respeto tras la lucha pero son atacados por el grupo de luchadores ROH. Rich Swann, Chris Sabin, Heath, Rhino, Willie Mack y Eddie Edwards acuden al rescate para saca a los invasores.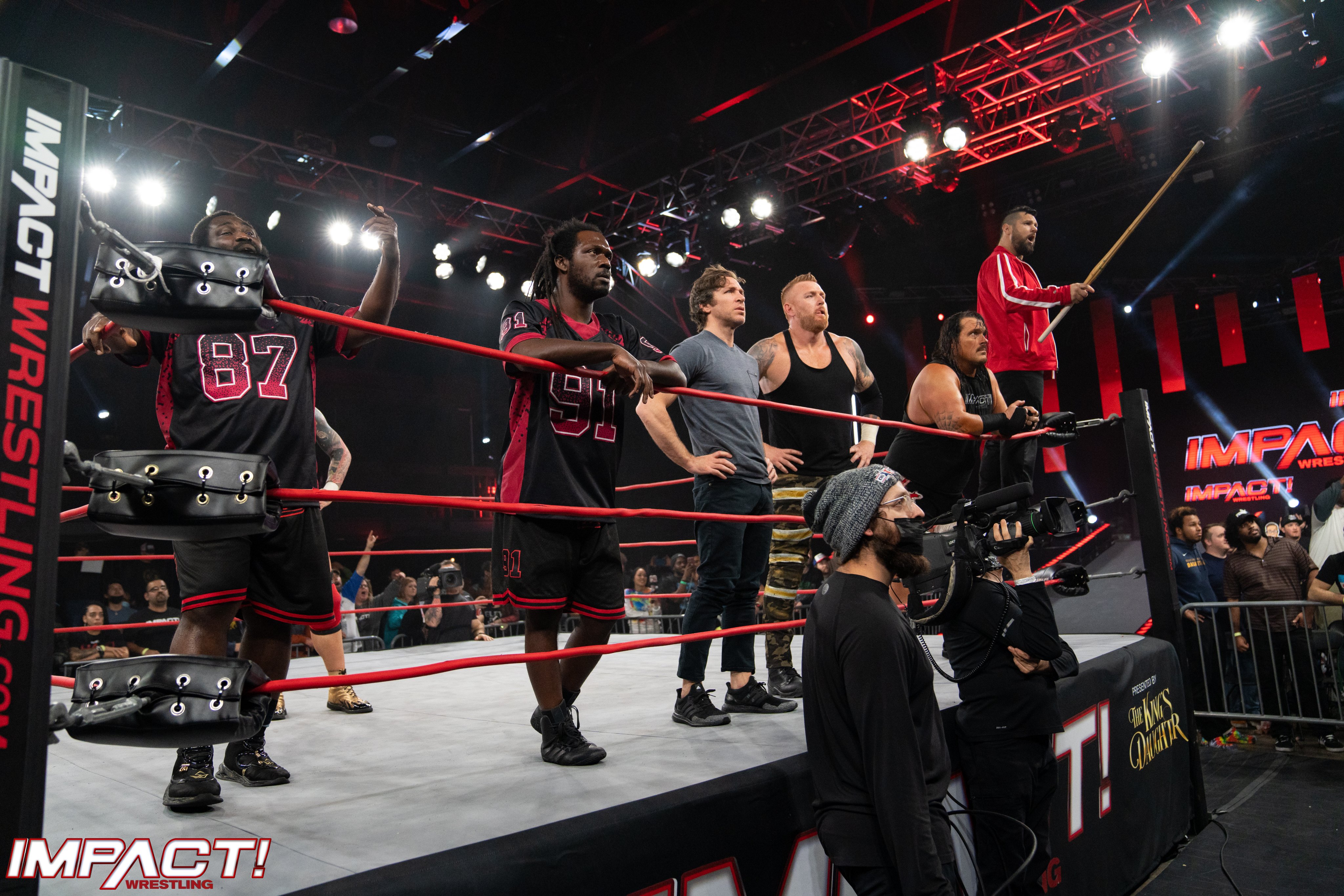 Maria Kanellis toma el micro y dice que están ante el cambio y sin una pizca de honor detrás, finalizando esta edición de IMPACT Wrestling.
En otros temas
Sami Zayn renueva contrato con WWE