Resultados Monday Night RAW 07.02.2022
Bienvenidos a una nueva edición de Monday Night RAW, donde Seth Rollins y Riddle estarán enfrentándose de cara a la Elimination Chamber del próximo 19 de febrero.
Además, y pensando en el evento, Lita nuevamente estará en el show rojo para seguir calentando su encuentro ante Becky Lynch.
Eso y más en la cobertura:
Lita regresa a Raw
Monday Night Raw abre con quiz, sí, un quiz. Un concurso de conocimientos entre Alpha Academy y RKO-Bro, en donde si los segundos ganan, tendrán una oportunidad titular. Extraña forma de buscar retadores.
Finalmente Orton y Riddle ganan para el enfado de los campeones.
Alpha Academy vs Street Profits
Ganadores Alpha Academy quienes se recuperan tras la humillación en el Quiz Bowl.
MVP presenta al Campeón Mundial Bobby Lashley.
El monarca está en su casa, Denver, por lo cual es muy bien recibido. MVP habla de cómo Lesnar y Adam Pearce arruinó la celebración la semana pasada con la lucha en Elimination Chamber, sin embargo, están convencidos que saldrán victoriosos.
Lashley promete que defenderá el título en WrestleMania.
AJ Styles vs Damien Priest
Triunfo de AJ Styles y gana una futura oportunidad por el Campeonato de los Estados Unidos. Esta lucha se anuncia llegara para el siguiente episodio de Raw.
Miz TV con los Mysterios de invitados. Nada relevante salvo que el Miz se queja que Rey sea portada del 2K22 y no él, e incluso que no sea Maryse. Durante el intercambio de palabras, The Miz bromea con el hecho de Dominik sea hijo de Eddie y no de Rey.
Al final, tenemos revancha entre el ex Campeón IC y Dominik de manera inmediata.
Dominik Mysterio vs The Miz
Ganador Dominik en un combate corto, su padre le dio una mano para que se pudiera llevar la victoria frente al ex campeón mundial.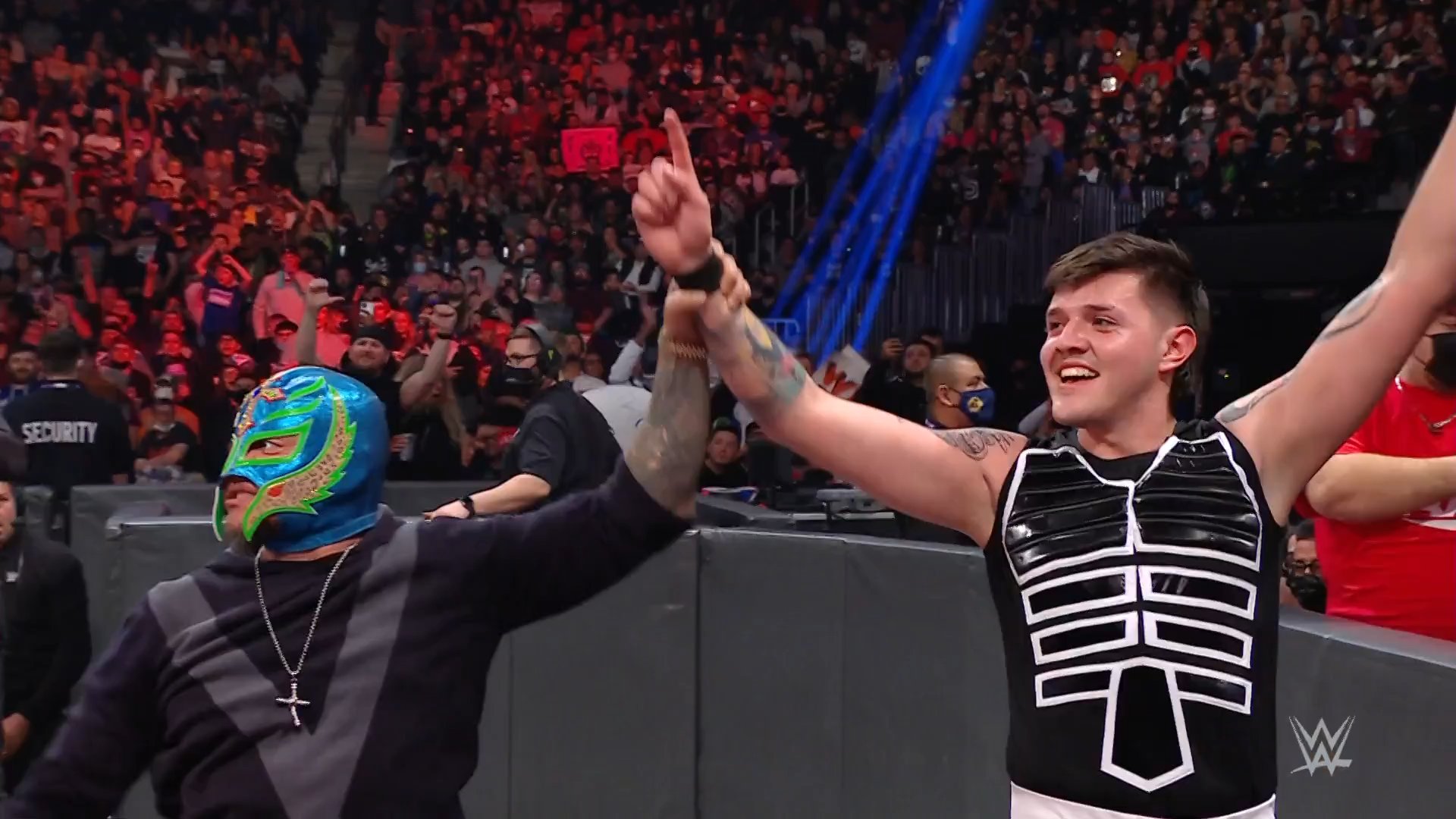 Bianca Belair vs Nikki A.S.H
Bianca se lleva la victoria.
Austin Theory vs Kevin Owens
Buena lucha entre ambos nuevamente, con Theory luciéndose pero que no le fue suficiente esta vez porque cae derrotado por Owens.
Promo de Becky Lynch y Lita
Tras un intenso intercambio de palabras, Lita aplica un Moonsault sobre Big Time Becks.
Liv Morgan vs Doudrop
Victoria de Doudrop luego de un Vader Bomb desde la tercera cuerda.
Se anuncia el regreso de Brock Lesnar para el próximo show.
Seth Rollins vs Kevin Owens y Randy Orton
Lucha que termina en descalificación por intervención de Kevin Owens, pasando a ser un combate tag.
Randy Orton y Riddle vs Seth Rollins y Kevin Owens
Rollins consigue la victoria tras usar el Stomp sobre Riddle.
Randy Orton no contento le aplica el RKO a Owens para acabar la transmisión.
En otros temas