Scorpio Sky se corona como nuevo campeón TNT
Lo que parecía una defensa segura de Sammy Guevara terminó significando la coronación sorpresiva de Scorpio Sky como nuevo Campeón TNT, esto en el AEW Dynamite posterior al PPV Revolution.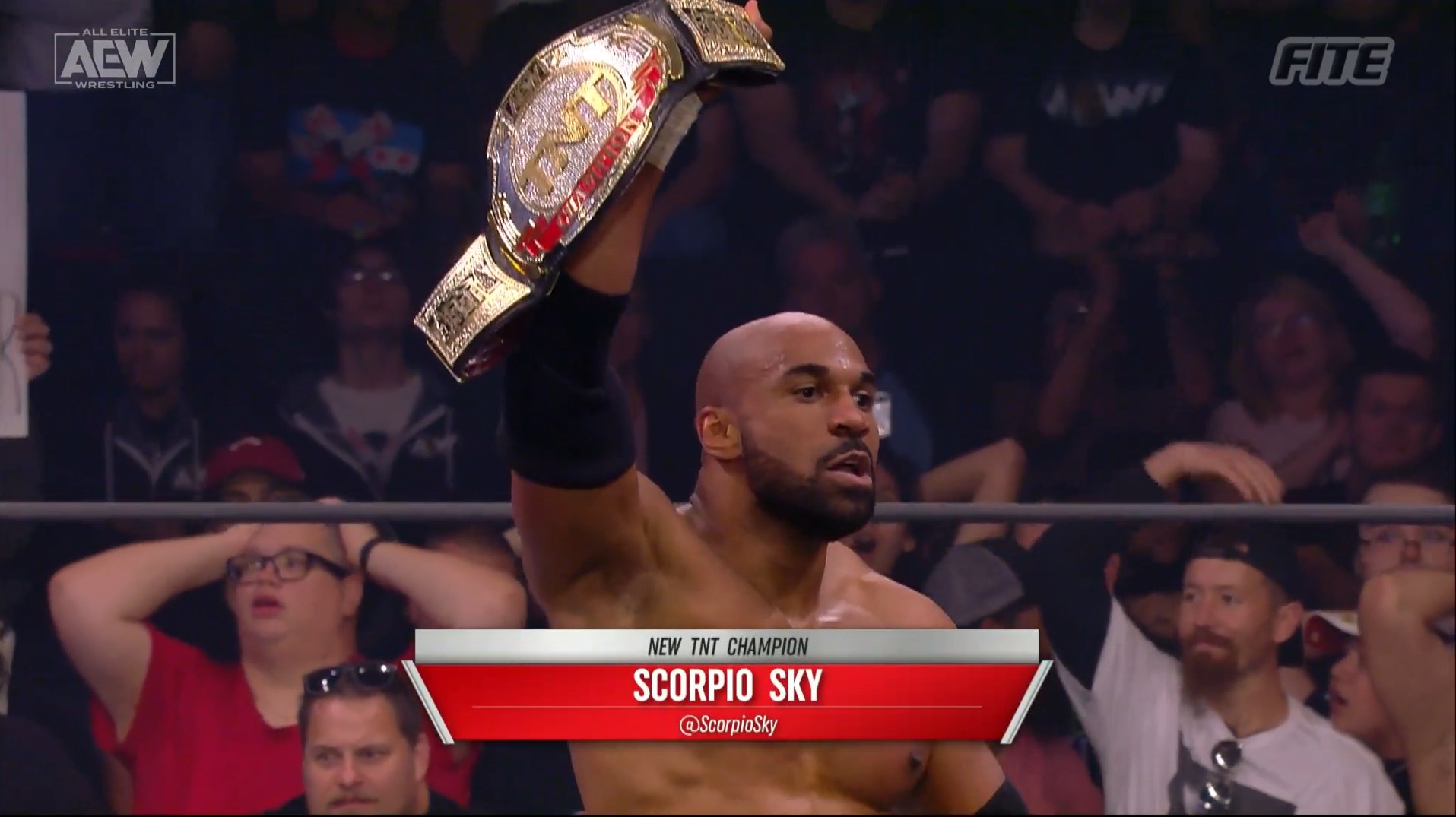 El cambio de manos del título vino con ayuda de sus compañeros del American Top Team, hecho que permitió a Sky conectar su remate para el conteo de tres y acabar el segundo reinado de Guevara.
En medio de la celebración, Paige VanZant firmósu contrato con AEW sobre el cuerpo de Tay Conti y junto al resto de American Top Team cerraron al show.
Scorpio Sky logró una importante marca
De esta manera, el miembro de Men Of The Year se convirtió en uno de los pocos luchadores de All Elite en ganar un campeonato tanto en individual como tag team (los otros son Hangman y Kenny Omega), siendo el primer luchador en ser campeón TNT y campeón en parejas. Recordemos que el cinturón en parejas lo ganó como miembro de SCU.
La primera defensa de Scorpio esta pactada en el especial de la próxima semana del día de San Patricio de AEW Dynamite contra Wardlow.
En otros temas
Jeff Hardy hizo su debut en AEW
Paige VanZant firma contrato con AEW