Resultados y análisis WWE NXT Deadline 2022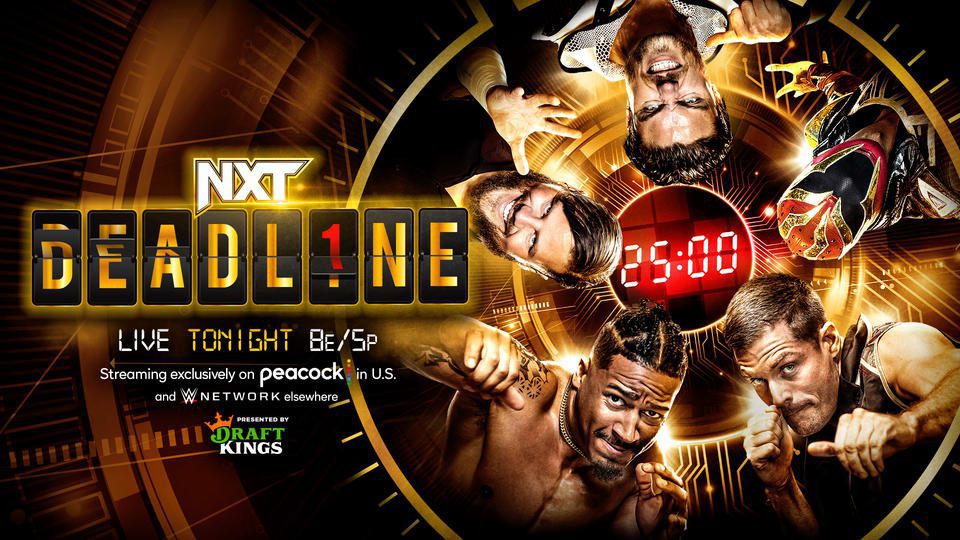 La cobertura de eventos no para y ahora es turno de WWE NXT Deadline 2022, donde Bron Breakker defenderá el Campeonato de NXT ante Apollo Crews.
Además, tendremos dos Iron Survivor para determinar a próximos retadores. Acá todos los resultados:
Roxanne Perez vs Kianna James vs Cora Jade vs Indi Hartwell vs Zoey Stark
A pesar de tener el reloj y el marcador en contra, Roxanne Perez logra dar vuelta a la situacion anotándose dos caídas a su favor por sobre el resto de sus rivales que anoto 1 (Salvo Kianna James). Con esto, Pérez se convierte en la próxima retadora al campeonato femenino de NXT.
Ganadora: Roxanne Perez
Review por Walter Merino
La idea en el papel puede sonar interesante pero la puesta en escena las salió poco efectiva debido al bookeo que cayo entre incoherente y forzado. Primeros minutos buenos, con Perez siendo la que mejor rendimiento tuvo a lo largo de la lucha e increíblemente no anoto ni un solo pin hasta el final, buscando forzar el clásico bookeo underdog.
La idea no hubiese sido tan mala de no ser porque tuvo rivales que impusieron y dejaron poco. Una Zoey Stark que siendo vendida como mayor amenaza no se compraba del todo, Una Indi que poco después de ingresar parecía perdida, una Kianna que no hizo nada mas allá de un Spot y una Cora que fue la mas rescatable por su rol oportunista. No puede pasar de lado el exceso de recurso de robarse los pin mucho antes de llegar a los momentos finales. Buena ganadora, combate bookeado a medias.
Valoracion: 2 Jumbitos 3/4
Isla Dawn vs Alba Fyre
Fyre tenia la Victoria casi asegurada pero Isla lanza un hechizo al árbitro que distrae a sur oval y le permite conectar su finisher para la cuenta.
Ganadora: Isla Dawn
Review por Walter Merino
Decente combate pero sin muchas luces. Alba quizas la que mas se pone la capa en cuanto a nivel in ring pero con Isla y su nuevo personaje como que no conectan en el cuadrilátero. El final si bien es algo coherente dentro del nuevo rol de Isla es una de esas resoluciones cringe que te dejan con cara de "¿Que? ¿No pudiste hacer algo mejor? espero con Isla no lleven esto al extremo con esto de sus poderes de brujeria, si no se mandara una Alexa.
Valoracion: 2 Jumbitos y medio
The Pretty Deadly vs The New Day, NXT Tag Team Championship
Luego de deshacerse de que Kofi se deshiciera de uno de los campeones, los luchadores de SmackDown se combinan para obtener el titulo que les faltaba.
Ganadores: The New Day
Review por Walter Merino
Por mas que se critique lo quemados que están New Day como personajes, hay que admitir que sus combates pueden generar aun buen ambiente en la grada, especialmente en una lucha que iba dentro de la estructura clásica de los tag y sin muchas luces.
El dominio de los niños bonitos era decente pero sin ir mas lejos, siendo lo mas destacado sus amagues de trampa y burlas que iban encarando a New Day (Especialmente el rubio).La lucha se resolvió de buena manera con algún falso final previo y Woods junto a Kofi lograron el titulo que les faltaba.
Valoracion: 3 Jumbitos
Lucha Iron Survivor Maculina: Carmelo Hayes vs JD McDonagh vs Grayson Waller vs Joe Gacy vs AXIOM
Grayson Waller le roba el pinfall a Carmelo Hayes para llevarse el punto decisivo sobre Axiom, consiguiendo un total de 3 puntos para ganar el combate.
Ganadores: Grayson Waller
Review por Richard Mondragón.
Lucha más ordenada que su contraparte femenina, donde se le dio continuidad a la rivalidad entre Axiom y McDonagh, con secuencias bien definidas entre los participantes, sin llegar a sentirse que habían luchadores que sobraban.
A destacar que fue un combate más cerrado que el anterior, pues debido al factor de tener varias rivalidades individuales en la misma lucha, las pinfalls se dieron por todos lados, evitando esa sensación de tiempos muertos. El final me parece correcto, al aprovechar el robo de un pinfall para definir la lucha a diferencia del combate femenino donde abusaron de este recurso.
Valoración: 4 Jumbitos.
Lucha por el campeonato de NXT: Bron Breakker (C) vs Apollo Crews
Bron Breakker revierte un PowerSlam y conecta su Spear para la victoria.
Ganador: Bron Breakker
Review por Richard Mondragón.
Combate estelar de la noche, entre dos hombres con físicos imponentes. Donde ambos competidores hicieron gala de su fuerza. Se agradece que ambos competidores sean capaces de desempeñarse en varios estilos sin llegar a dejar todo en una lucha donde el ganador es aquel que golpea más fuerte.
La secuencia final me pareció un poco exagerada, siendo que Crews fue el que propinó un mayor número de golpes, por otro lado sigue sin gustarme esa manía que tiene WWE con la Spear, por momentos se siente como un movimiento predefinido para todo el que debuta. Un error cuando tomamos en cuenta que es el movimiento de firma de la actual cara de la compañía y por ende debería estar más protegido. El resultado es el esperado. Aunque se le están acabando los rivales al campeón.
Valoración: 3 Jumbitos y medio.
En otros temas