Mercedes Moné y su llegada a NJPW: "Es un sueño hecho realidad"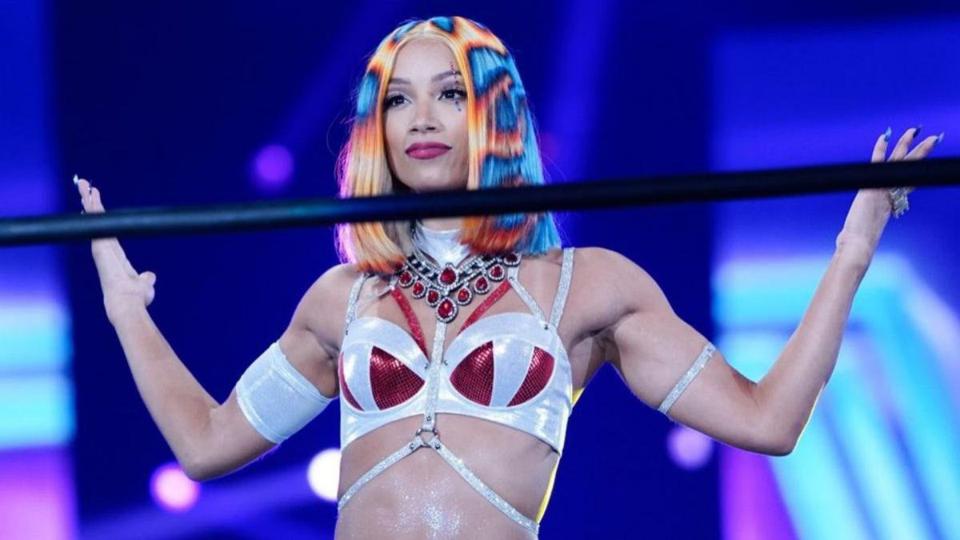 Mercedes Moné considera que poder luchar en NJPW es un sueño hecho realidad.
Moné fue entrevistada por Under The Ring, donde explicó el motivo por el cual decidió firmar con la empresa del león.
"Ha sido un gran honor para mí. Hicieron que ir a New Japan para ayudar a cimentar su división femenina, fuera una decisión muy sencilla de tomar. Especialmente con New Japan como la empresa más grande de lucha libre japonesa, simplemente fue algo muy sencillo.

Crecí viendo New Japan. Pude ver Pro Wrestling NOAH y el como crecía la lucha libre femenina en japón. Es un sueño hecho realidad para mi y creo que mañana por la noche va a serna noche mágica y llena de historia para la lucha libre femenina". Mercedes Moné
Tras esto la ex-WWE procedió a hablar sobre la oportunidad que representa poder trabajar para Stardom.
"Ellos tienen a algunas de las mejores luchadoras que haya visto y estoy sumamente emocionada de poder presentárselas al publico estadounidense. Sólo pienso en poder darles esta oportunidad para mostrar todo lo que pueden hacer a una audiencia a nivel mundial.

Esto va a abrirle la puerta a la lucha libre femenina de todo el mundo, creo que ellas tienen la mejor lucha libre, así que estoy muy emocionada de poder formar parte de esto y poder expandir el nivel de audiencia, presentándoles algo que nunca antes han visto.

Aún tengo mucho por aprender. No creo que haya terminado de aprender. Y aún tengo este deseo de enfrentarme a las mejores. Quiero tener las mejores luchas de toda la historia y pienso que con las chicas de Stardom, puedo hacerlo realidad.

Hay muchas mujeres a las que les he seguido la pista pensando, wow, juntas podríamos lograr algo mágico. Creo que estoy sumamente emocionada por todo lo que se viene en mi carrera para este año". Mercedes Moné
Moné tendrá una cita muy importante este sábado, cuando realice su debut oficial bajo un ring japones en el evento Battle In The Valley, donde enfrentará a su antigua compañera de WWE, Kairi Sane por el campeonato femenino de NJPW.
En otros temas.