Matt Hardy da una actualización sobre el futuro de Jeff Hardy en AEW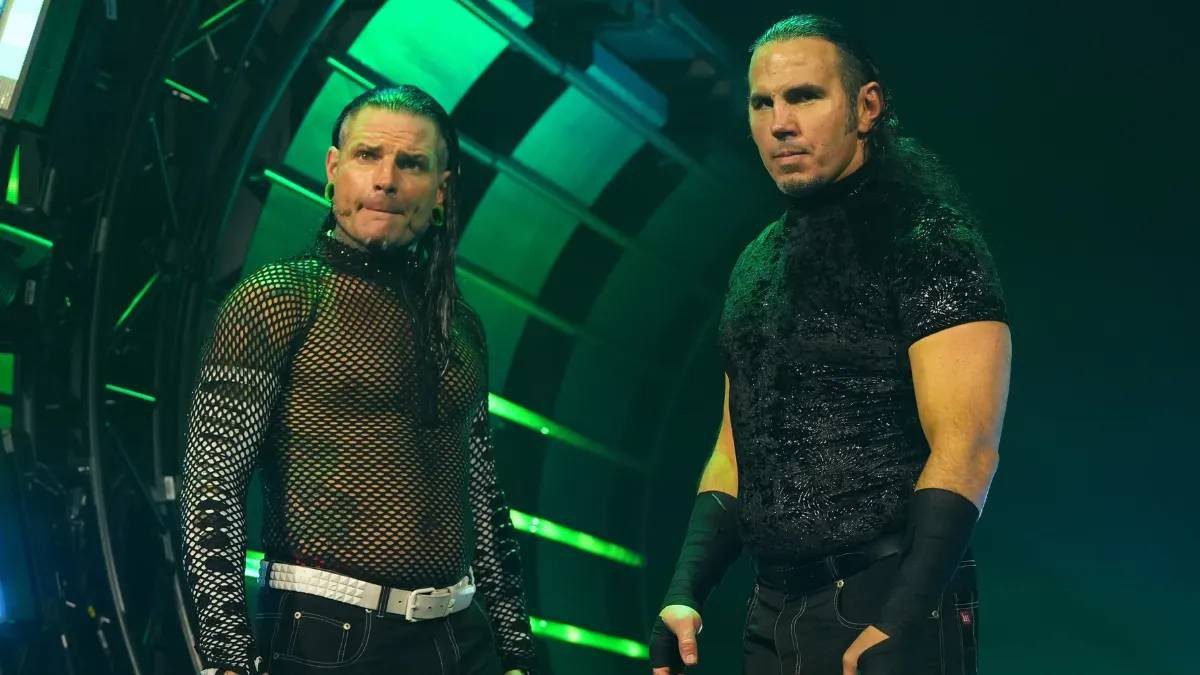 El posible regreso de Jeff Hardy en AEW.
El menor de los hermanos Hardy ha estado varios meses fuera de televisión tras internarse en un centro de rehabilitación.
Durante la más reciente edición de The Extreme Life of Matt Hardy, Matt Hardy ofreció una actualización sobre un posible regreso de Jeff ahora que se dictaminó su sentencia.
"Lo primero que hizo Jeff tras obtener esta nueva oportunidad, fue viajar a Florida e inscribirse en un programa de 90 días para rehabilitarse. Ha estado trabajando duro, incluso tras esos 90 días, optó por volver como un pasiente externo, en total habrá hecho una rehabilitación de 170 días hasta que sintió que estaba listo.

Si realmente quieres llegar al fondo de esto, uno debe preguntarse ¿Por qué tengo estos problemas? ¿Qué los está causando? y ¿Qué debo hacer para corregirlos?

Mi hermano ha tenido múltiple problemas de adicción a lo largo de su vida, pero creo que es la primera vez que se esfuerza para superarlo". Matt Hardy
Tras esto, Matt se tomó un minuto para aclarar que la última vez que Jeff Hardy estuvo en WWE, fue ingresado a un programa de 30 días, mismos que no pudo cumplir debido a la muerte de su padre, no sin antes explicar los motivos por los que creía que esta vez sería diferente.
"Esta vez ha sido más difícil, porque había muchas más cosas en juego, mismas que pudieron haberlo afectado por el resto de su vida. Está tratando de cumplir con la rehabilitación y tiene la ayuda de muchas personas en términos legales para que lo ayuden a salir de esto.

Al final del día no es alguien que haya hecho cosas violentas, es sólo una persona con problemas de adicción, odio que sea así y se que no hay manera de justificar sus acciones, es imposible, pero te pudo decir que tras toda la ayuda que ha recibido, es como si fuera una versión completamente diferente de él.

Puede que me equivoque, pero es el cambio más drástico que he podido ver en mi hermano".

Matt Hardy
Finalmente Matr comentó sobre la situación actual de su hermano con AEW y la posibilidad de verlo de regreso en el ring.
"Aún no hemos tenido oportunidad de hablar sobre eso, puede que regrese o puede que no. En este punto no es algo que podamos dar por sentado, claramente no es como si pudiera aparecer otra vez en Dynamite así como si nada solo porque el caso está cerrado." Matt Hardy
En otros temas.