Resultados de IMPACT Wrestling 02 de Marzo 2023
Hemos superado el especial de No Surrender y nos toca vivir el Fallout de IMPACT Wrestling tras muchos acontecimientos de la semana pasada.
Promo de Ace Austin y Chris Bey que abre el show. Ambos luchadores recuerdan momentos importantes en la ciudad de las vegas, y quieren prontamente agregar uno más a su catálogo, que es coronarse como los campeones por parejas.
Los Motor City Machine Guns interrumpen y se denominan uno de los mejores tags de la historia negocio, y mientras ellos ganaban terreno, sus rivales eran mantenidos por sus madres. Shelley les dice que no tendrán que esperar a Sacrifice para el duelo y que lo hagan esta misma noche.
Mike Bailey vs Shane Haste
Debut del miembro de TMDK en la IMPACT Zone. En un reñido encuentro Bailey conectó un Tornado DDT y finalmente el Ultima Weapon para vencer a Haste.
Deaner está furioso en backstage con las acciones de Sami Callihan, las cuales han hecho ver mal al Stable. Rhino aparece y le menciona a Sami que le han lavado el cerebro pero Callihan le responde que esta bien como está.
Kenny King vs Kevin Knight
Knight buscó una contienda amistosa pero King le negó cualquier tipo de contemplación. El joven Kenny soportó todo lo que pudo pero cayó ante el Royal Flush de King.
Mickie James ingresa y agradece al público por apoyarla en su última defensa. Giselle Shaw la interrumpe y se muestra interesada en una oportunidad titular pero Mickie la rechaza alegando que ya la venció en The Last Rodeo. Shaw dice que no era lo que es ahora.
James la invita a luchar ahora pero Shaw se retira diciendo que no se siente preparada. Gail Kim aparece por detrás y hace oficial el combate para la próxima semana.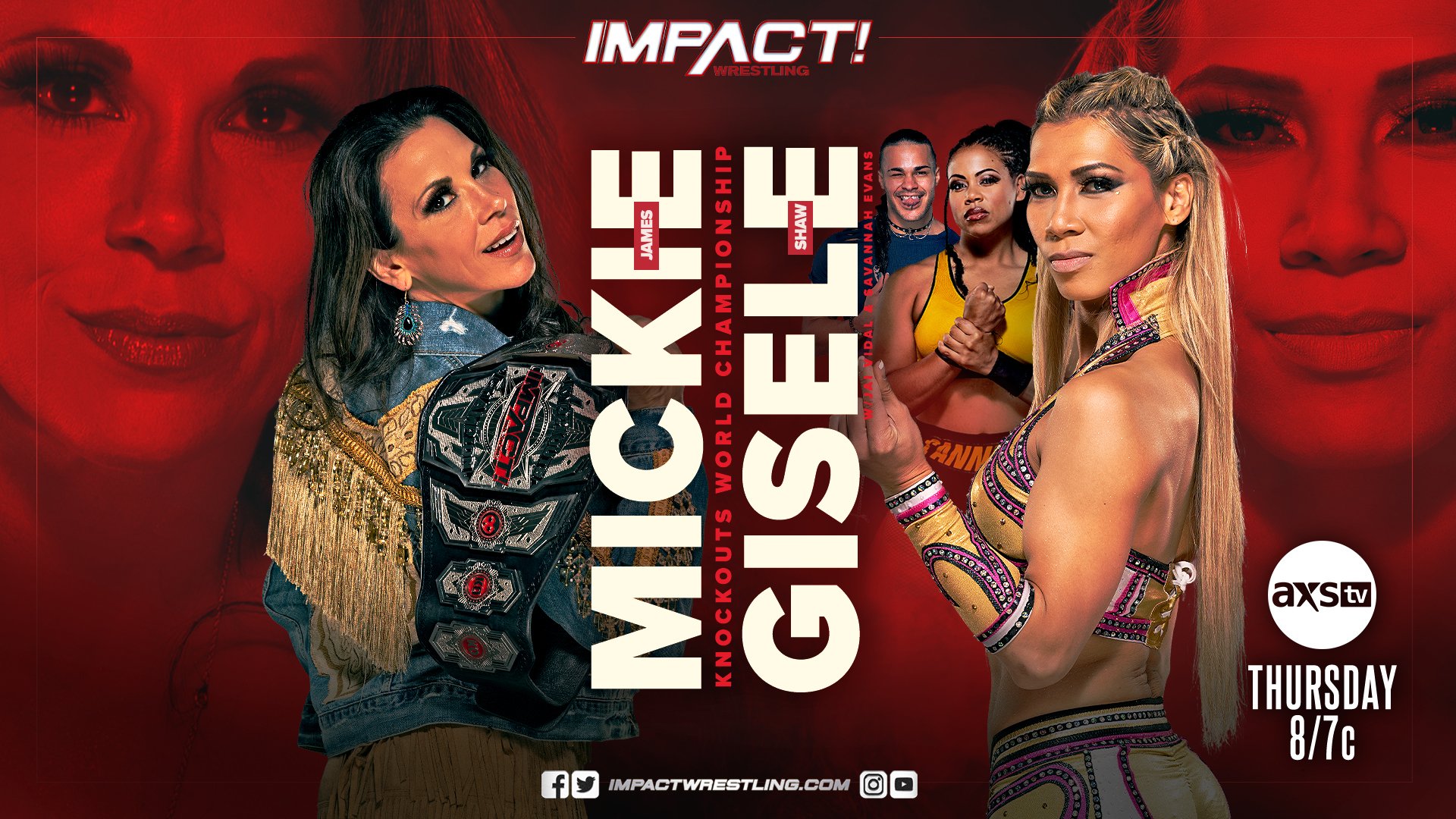 Trey Miguel vs PCO
El campeón X Division estaba contra las cuerdas hasta que Eddie Edwards apareció para atacarlo con una pala a PCO dejando la lucha sin resultado. El frankenstein se recupera y le aplica un Dive a Eddie, pero la seguridad lo detiene.
PCO aplica un Moonsault sobre los de seguridad, dejando asombrado a un Eddie que se retira entre el publico.
Motor City Machine Guns vs Bullet Club (Ace Austin y Chris Bey), Campeonatos en parejas de IMPACT Wrestling
Duelo por equipos entretenido que fue el encargado de cerrar la velada. En los minutos finales, Bey conecta el Art of Finesse sobre Shelley y Austin lo remata con el The Fold para lograr la cobertura, coronándose como nuevos campeones por parejas de IMPACT Wrestling.
En otros temas
Resultados del primer show del nuevo Ring Of Honor