Sami Zayn no tendría el Main Event de la noche 1 de WrestleMania 39
Sami Zayn no tendría uno de los Main Events
Para casi nadie es un misterio que Sami Zayn genera más interés que Cody Rhodes y para muchos sigue siendo una mala decisión, que Cody y no Sami haya ganado el Royal Rumble 2023, con el canadiense quedando fuera del combate estelar de WrestleMania 39.
Al menos, estaba el consuelo del Main Event de la noche 1 del magno evento. Si Roman y Cody iban al Main Event del día 2 (el combate más importante), tenía mucho sentido que Sami Zayn y Kevin Owens vs The Usos fuera el estelar de la noche 1. Ahora parece que tampoco sucederá esto. Dave Meltzer sostiene que ese luchar lo tendrán Charlotte Flair vs Rhea Ripley.
A continuación, las declaraciones del periodista:
"Nosotros habíamos informado hace semanas que el Reigns contra Rhodes era el main event de la segunda noche, mientras que Flair vs Ripley era el favorito para ser el evento estelar de la primera noche. Cuando preguntamos sobre The Usos vs Kevin Owens y Sai Zayn siendo main event de la primera noche, dijeron que habían razones políticas jugando en favor de que el Flair vs Ripley tuvieran ese puesto".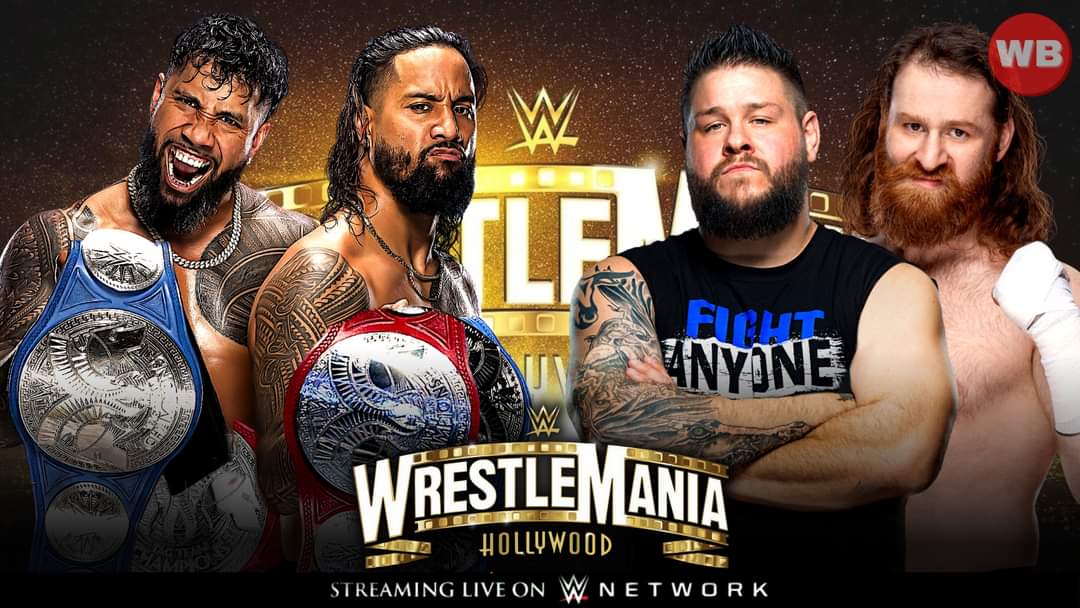 "No queda claro que The Usos vayan a estar en la primera jornada, pero cuando la idea original era crear un segundo título, con Rollins, Drew McIntyre o Rhodes (Rhodes hubiera estado ahí si The Rock se hubiera enfrentado a Roman Reigns) como las tres personas en consideración para ello, ese era el combate estelar de la noche uno, pero derivó en el combate de mujeres cuando la idea se cayó. En este momento, la defensa de los Uso estaba programada para la primera jornada".
Si resulta ser así, vaya manera de terminar una storyline que se ha sobrevendido tanto como la mejor de la época moderna de WWE.
También te puede interesar