Resultados de IMPACT Wrestling 20 de abril 2023
Nick Aldis hace su regreso a IMPACT Wrestling y conocemos al primer retador de Steve Maclin.
Hemos superado la barrera de un buen PPV como Rebellion y es ahora cuando IMPACT Wrestling nos trae todas las repercusiones de tal evento.
Time Machine (KUSHIDA y Motor City Machine Guns) vs Jonathan Gresham, Trey Miguel y Mike Bailey
Dinámico duelo de apertura del show donde los Guns se combinan en los minutos finales con una doble Superkick y un Cradle Shock de Sabin sobre Miguel para obtener la victoria.
Alisha Edwards vs Tara Rising
Victoria para la esposa de Eddie Edwards quien dominó todo el combate.
Alisha ataca a Tara luego de la lucha pero Jody Threat, sale en su defensa para ahuyentar a Edwards del ring.
Moose vs Yuya Uemura
El joven prospecto de Japón le da pelea al ex campeón mundial, teniendo que necesitar de Brian Myers para distraer a su rival. Bhupinder Gujjar salió en su rescate pero no le fue suficiente pues Moose le conectó el Spear para vencerlo.
Nick Aldis se dirige al público de IMPACT Wrestling. El inglés habla acerca de su historia en la empresa y cómo consiguió el campeonato mundial. Menciona que busca repetir la historia y dice que apunta al campeón Steve Maclin.
Frankie Kazarian vs The Good Hands (John Skyler y Jason Hotch)
Lucha en desventaja para el veterano ex campeón de la division X, pero aun así logró arreglárselas para superar a los secuaces de Bully Ray vía Chicken Wing sobre Skyler
Promo de Sami Callihan diciendo que el Death Machine ha vuelto y tarde o temprano hará pagar a The Design todas las humillaciones por las que pasó.
Joe Hendry vs Sheldon Jean, Campeonato Digital Media
El joven retador pone en aprietos por breves momentos al campeón pero Hendry al final tomó el control y consiguió el Standing Ovation para asegurar su título nuevamente.
Ceremonia cambio de guardia por Steve Maclin
El nuevo campeón mundial de IMPACT es acompañado por militares. Maclin habla de que a pesar de la importancia de su victoria al ganarlo en territorio canadiense, pero su misión esta incompleta al no vencer a Josh Alexander. Lanza un reto a cualquier canadiense para que lo enfrente.
Scott D' Amore sale a encararlo por el ataque en Rebellion y le dice que en vez de enfrentarlo, le ha conseguido un rival canadiense para el especial Under Siege, PCO. El mismo Frankenstein aparece pero es detenido por los guardias y Maclin hasta armar una mesa.
PCO reacciona antes de romper la mesa y ataca a los militares buscando a Steve pero este logra huir del ring. Acabando el show con el canadiense de pie.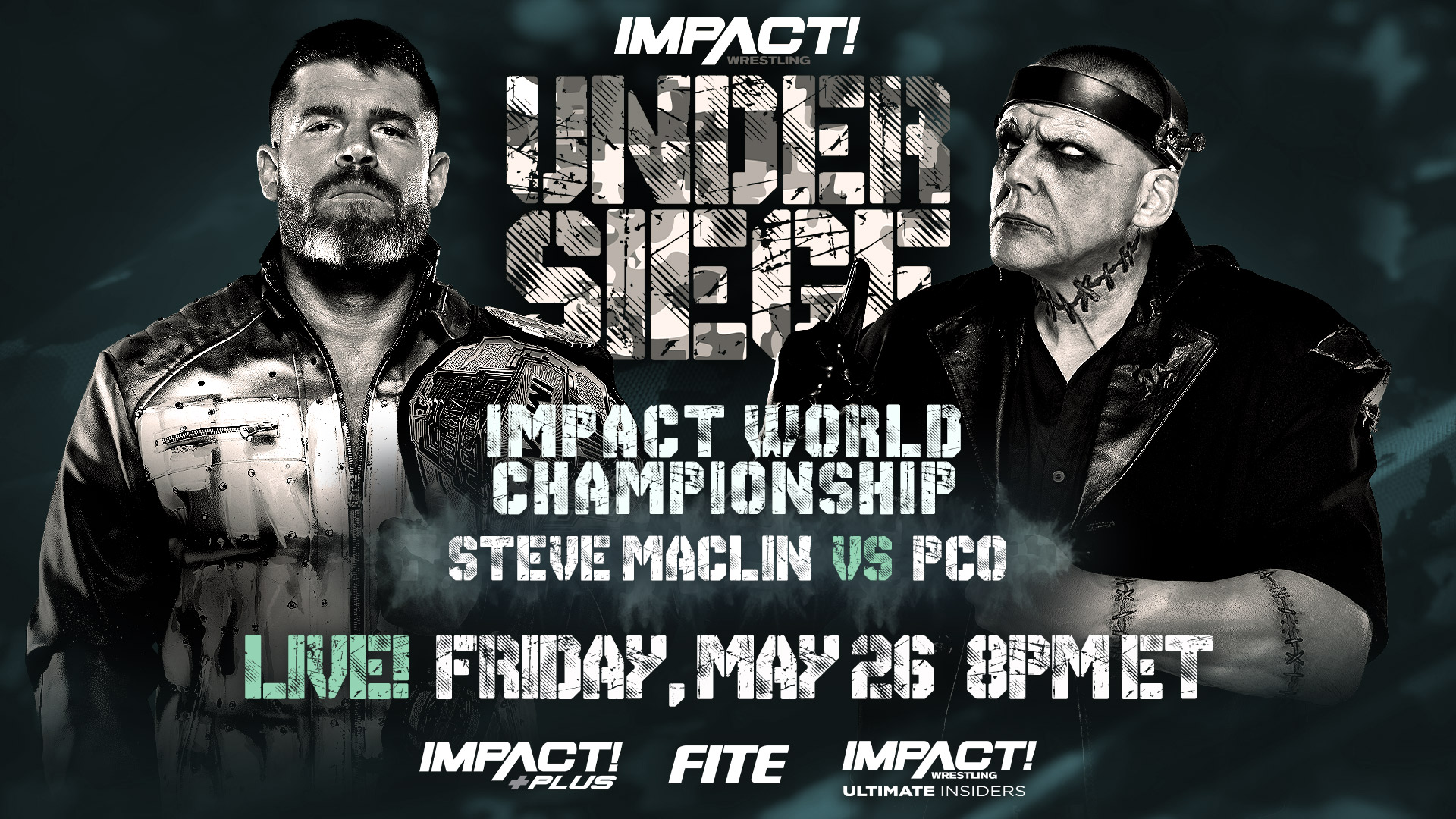 En otros temas
Resultados del más reciente episodio de ROH