Resultados de IMPACT Wrestling 04 de mayo 2023
Arrancamos otra semana de IMPACT Wrestling en su camino a Under Siege. En este episodio se tiene a la llegada de Trinity como uno de los atractivos.
Brian Myers y Moose vs Yuya Uemura y Bhupinder Gujjar
Victoria de los rudos por intermedio del ex campeón del mundo que remató a Gujjar con una Spear mientras este se deshacía de Myers.
Dirty Dango entra en la investigación para descubrir al atacante de Santino Marella. Dango sospecha de Hendry y lo interroga, por lo que por pedido de este último lanza el nombre de Trey Miguel como sospechoso.
Kon vs Sami Callihan
Reinicia la cruzada de Callihan contra The Design. Justo cuando el Hacker mortal iba a vencer, varios encapuchados lo atacaron por orden de Deaner.
Luego de la lucha, el líder de The Design ataca a Sami con su bate.
Trey Miguel es interrogado por Dirty Dango y Joe Hendry. Miguel dice que tiene sus motivos para atacar a Marella pero no lo hizo. Hendry no le cree y dice que estará siendo vigilado.
Alisha vs Jody Threat
Alisha le da algo de trabajo a Jody pero Threat al final la supera con la F416 y la posterior cuenta de tres.
PCO, Heath y Rhino vs Champagne Singh, Shera y Steve Maclin
El grupo de PCO se impone tras Rhino deshacerse de Maclin y el frankenstein rematando con el PCO Sault.
Se anuncia un Six Pack Challenge en Under Siege, donde el ganador será el próximo retador al compeonato mundial.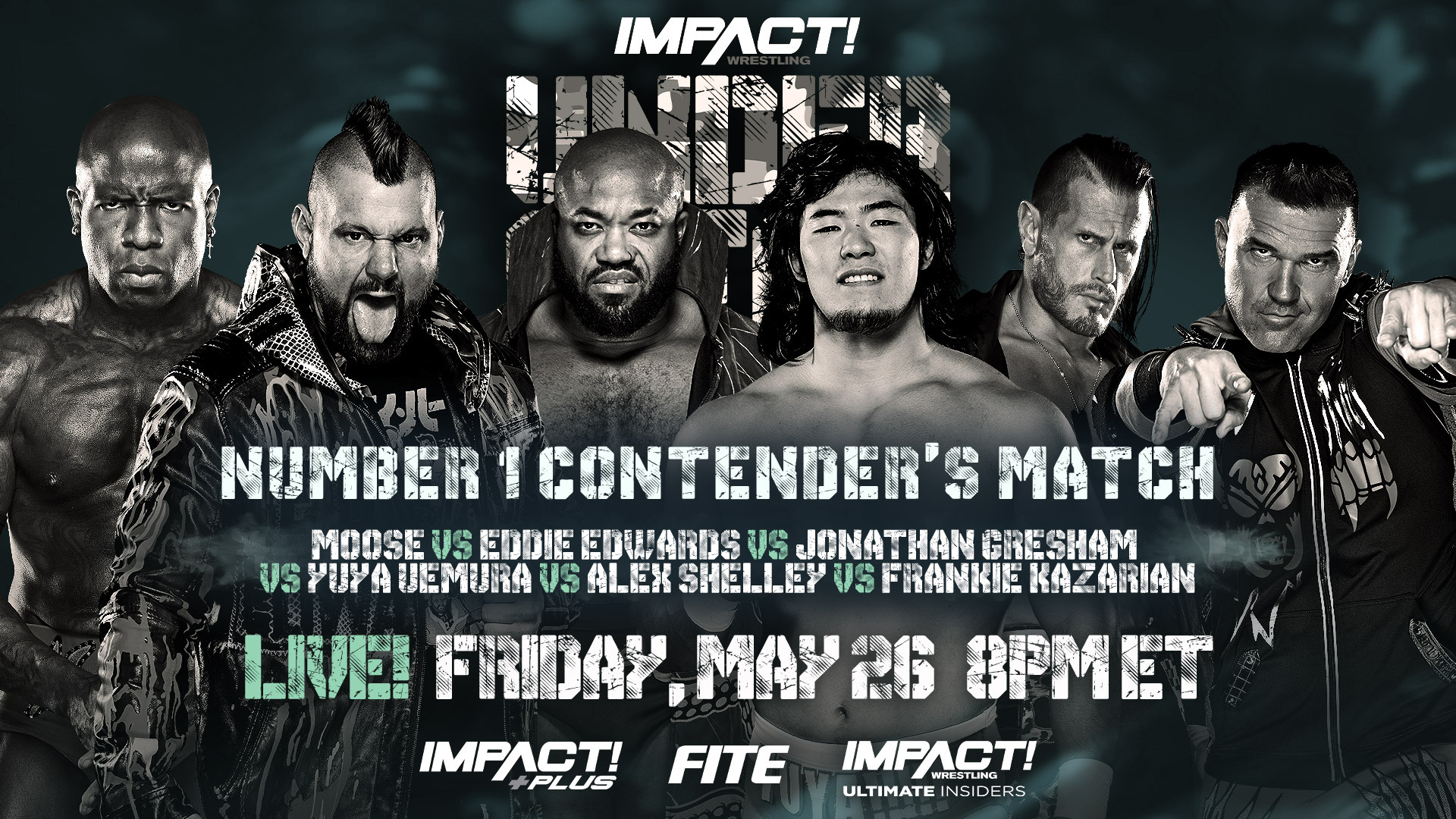 Mike Bailey vs Jonathan Gresham
Cuarto capítulo y al parecer el desempate definitivo entre ambos. En los minutos finales, Gresham bloquea el Ultima Weapon en un Octopus para conseguir la victoria.
Trinity ingresa por primera vez a IMPACT. La nueva contratación de la empresa habla de su decisión de llegar a la histórica división de mujeres y que busca el campeonato de Knockouts de Deonna Purrazzo.
La misma campeona de Knockouts sale a confrontarla, empezando a discutir. Jordynne Grace se une a la conversación recordándoles que es la retadora y futura campeona. Trinity dice que no importa quien sea la campeona, será la próxima en retar. Cerrando de esta manera el show de IMPACT Wrestling.
En otros temas
AEW All In registra 50,000 en ventas de entrada para su show en Wembley.