Will Ospreay muestra su interés por formar parte de AEW All In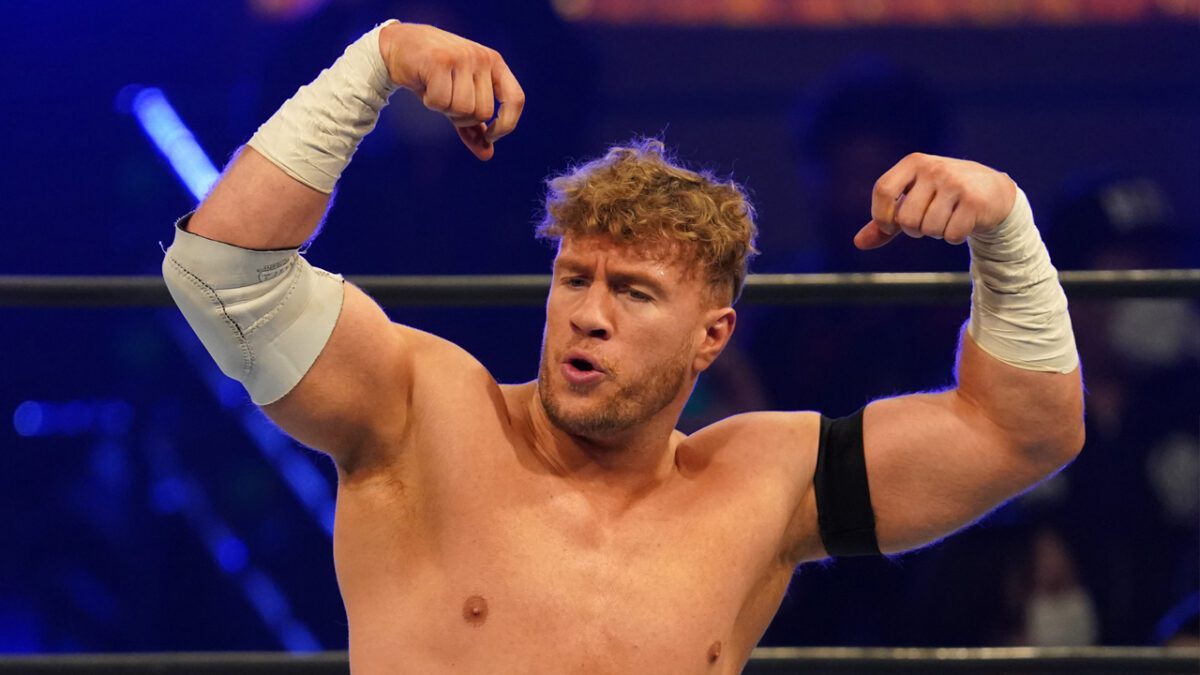 Ospreay ansioso por formar parte del All In.
AEW se encuentra próxima a celebrar su siguiente gran evento desde Wembley, con la posibilidad de contar con grandes nombres dentro de la lucha libre internacional. Uno de los más rumoreados ha sido Will Ospreay, quien recientemente dejó en claro sus intenciones de formar parte del evento durante una reciente entrevista para Fightful.
"Oh, viejo. Ni siquiera lo preguntes. Voy a quedarme en Essex, ir hacia el sur… hay una pequeña isla paradisíaca ahí. Tengo que mantenerme alejado de Londres. Lo he dicho muchas veces, pero odio Londres. No hay lugar que me moleste más. Vayan a Essex".
Tras esto, Ospreay se mostró sorprendido respecto a los rumores que afirmaban su participación en el evento.
"Me gustaría saber quién ha dicho esto. Porque ni siquiera estaba enterado. Así que son noticias nuevas para mí.
Es una locura, ¿No crees? Siento que nuestro país se ha convertido en la zona más relevante de Europa. Porque ahora estamos recibiendo más vuelos por parte de estas aerolíneas de mierda como Ryanair. Podemos ir a cualquier parte de Europa, mientras ustedes vienen a Inglaterra. No es un lugar accesible para los europeos, parece que Inglaterra se está convirtiendo en el centro de varios eventos pague por ver. Es como si etuvieramos albergando WrestleMania. Deberíamos, pero por lo menos nos dejarán albergar Money In The Bank. Creo que es algo lindo".
Will también destacó el trabajo realizado por la casa Elite para llenar el recinto, aunque admitió que Inglaterra ha estado esperando mucho tiempo para albergar un evento de lucha libre.
"Es impresionante lo que ha hecho AEW, a la mierda, lo haremos desde un estadio. Incluso para mí ha sido una sorpresa. Pero Dios, si han superado la cifra de 66,000. Es una locura. Pero tampoco me sorprende, porque hemos estado esperando mucho tiempo para albergar un evento de lucha libre de grandes proporciones. Si los rumores resultan ser cierto y aparentemente he formado parte de esto, entonces puedo decirte lo agradecido que me siento por ello. Luché en la arena de Wembley para Impact. Noqueé al maldito Mark Andrews. Así que tuve que ir tras de él. Pero es un maldito estadio, ¿entiendes lo que eso significa? Es una locura".
El ex campeon peso completo de la IWGP también quiso destacar el hecho de que muy posiblemente ambas compañías (AEW y WWE), tengan un lleno total, considerando que Inglsterra y Reino Unido suelen tener una base muy sólida de fans.
"Espero que así sea. Una vez más, es claro que tenemos una base de fans muy sólida en este lugar. Ya lo consiguieron anteriormente con NXT: UK. No sé si exista una gran diferencia ahora. Pero obviamente los fans esperan ver a John Cena, Randy Orton y a todos estos chicos. Claramente hay una base de fans muy sólida que podrían explotar, por encima de una marca. Creo que eso es lo mejor de esto. Ambas compañías están poniendo sus pelotas en juego. Van a traer Money in the Bank, amó el evento. CM Punk vs Cena es una de mis luchas favoritas en toda la historia del evento.
"Así que es extraño que esten haciendo todo esto. Adoró el concepto del All In. Recuerdo que hace unos años recibí un mensaje de texto por parte de Cody preguntándome porqué no participé en el evento y yo estaba como, 'ni siquiera me lo preguntaste.' Recuerdo que el pensaba que lo había hecho y entonces se disculpó por ello. All In es un término referente a las apuestas, quiere decir que vas por todo. Hace 31 años teníamos al British Bulldog y Bret Hart enfrentándose en Wembley y nadie nunca se imaginó que volveríamos a tener un evento de lucha libre por acá. Tony es esa clase de hombre, él simplemente va a por ello".
Recordemos que un día antes de All In se celebrará el show aniversario de Rev-Pro, donde el británico luchará ante Shingo.
En otros temas.