Resultados de IMPACT Wrestling 25 de mayo de 2023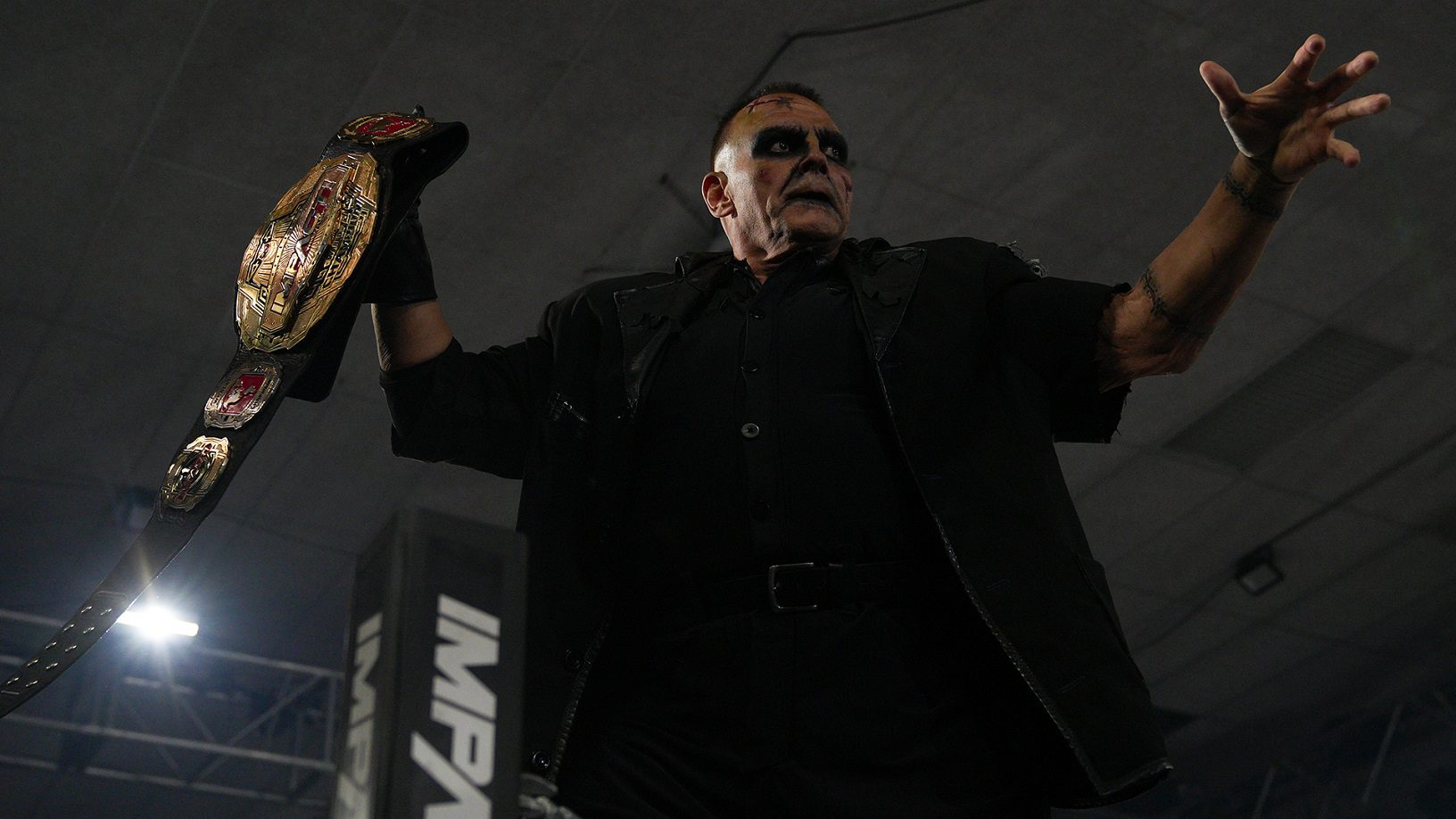 IMPACT Wrestling entra a su último show previo a Under Siege. Vamos con los resultados:
Mike Bailey vs Chris Sabin
Buen opener que sirvió como calentamiento para Sabin previo a su lucha en Under Siege. La mitad de los MCMG conectó un Muscle Buster y un Cradle Shock para vencer a Bailey.
Sheldon Jean y Kenny King vs Decay (Crazzy Steve y Black Taurus)
Nick Aldis estuvo en comentarios vigilando la acción. King conectó el Royal Flush sobre Steve tras una trampa para llevarse el triunfo para su equipo.
King desafía a Aldis a entrar al ring. Nick se muestra dispuesto y se deshace primero de Jean con un golpe. King escapa y dice que esperen a mañana para patearle el trasero.
Taylor Wilde (Con Kilynn King) vs Jessicka
King consigue distraer a la mitad de las Death Dollz y permite que Wilde la remate con el Wilde Ride para obtener el triunfo.
The Coven ataca a Jessicka luego del match pero de la nada, se abre un ataúd en backstage. Courtney Rush (la anterior personalidad de Rosemary) aparece para ayudar a la Powerhouse. Ambas limpian la casa y se abrazan.
Masha Slamovich y Killer Kelly se agarran a golpes en backstage, con la rusa siendo la que deja tendida a su rival.
Rich Swann vs Angels
Swann conectó con el 450 Splash para superar a uno de los miembros de The Design.
Deaner y su grupo no se quedan con los brazos cruzados y atacan a Rich y Sami Callihan luego del combate, dejándolos tendidos.
Jordynne Grace vs Alisha Edwards
Nada exigente para la ex campeona de Knockouts que en una movida y un Grace Driver venció rápido a la esposa de Eddie.
Dirty Dango realiza una viñeta hablando del por qué atacó a Santino y a Hendry. Se considera una estrella ideal en un mundo donde el Pro-wrestling esta contaminado de tontos en redes sociales que aclaman a bufones como ellos.
Chris Bey vs John Skyler
The Good Hands junto a Brian Myers intentan hacer trampa para ganar otra vez pero Ace Austin los neutraliza. Bey conecta el Art of Finesse para noquear y vencer a Skyler.
Se anuncia una nueva lucha para Under Siege: The Coven enfrentará Courtney Rush y Jessicka en lucha no titular.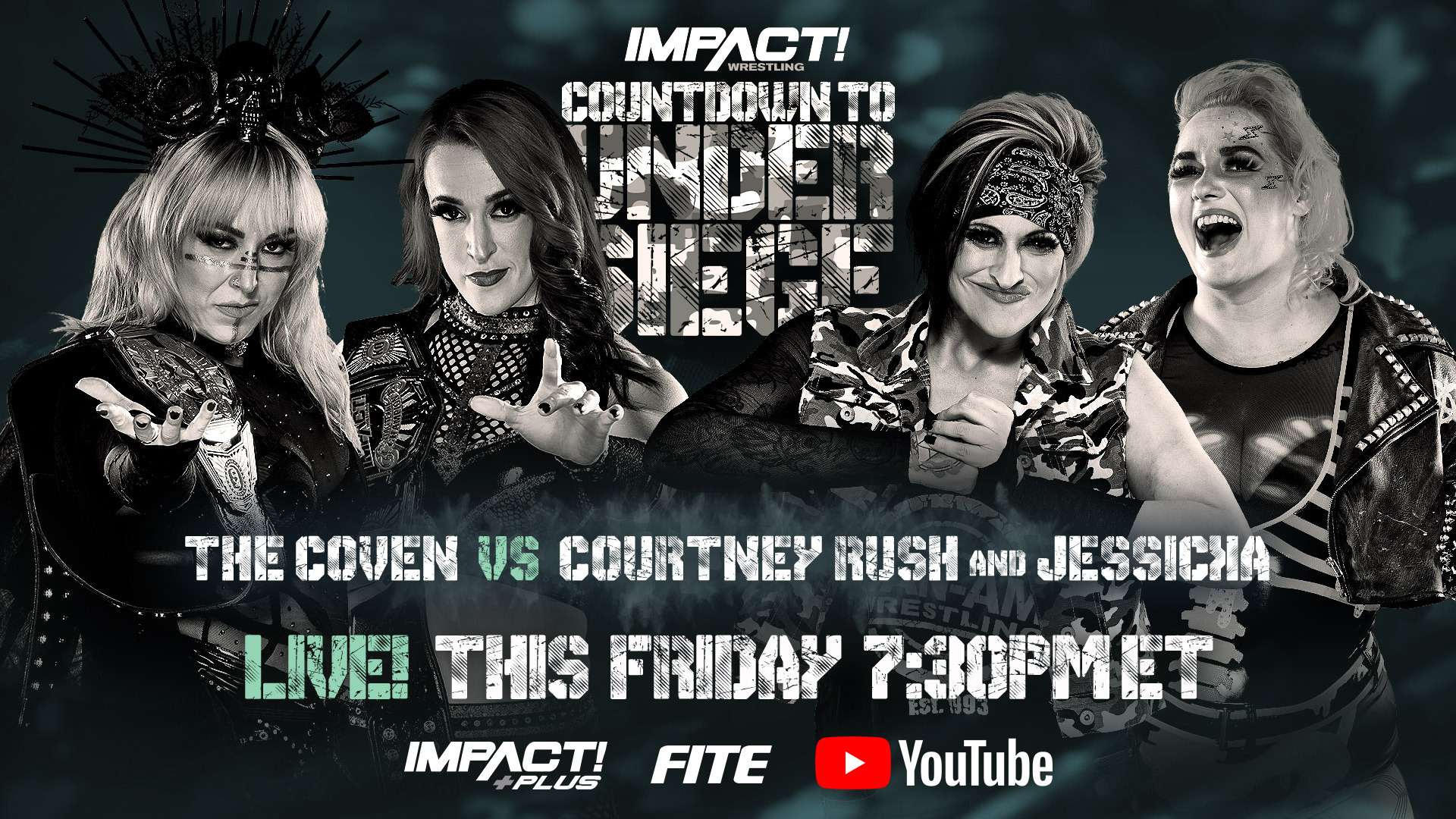 Steve Maclin sale para anunciar que PCO no podrá luchar en Under Siege y tiene un reemplazo en mente: Champagne Singh. El indio agradece la oportunidad pero no puede hablar mucho porque se lleva tremendo abucheo.
Scott D Amore sale y le dice que Singh no está autorizado para pelear por el título. Maclin dice que esta harto de que quiera arruinar todo lo que hace y que solo se esconde detrás de su cargo. El presidente de IMPACT Wrestling promete ponerle el título si vence en el especial.
Maclin dice que no tiene rival, pero Scott le dice que la lucha con PCO sigue en pie. El frankenstein aparece y limpia la casa para finalmente posar con el campeonato.
En otros temas
Los dichos de Tony Khan en su reciente conferencia de prensa