Friday Night SmackDown 22.05.2020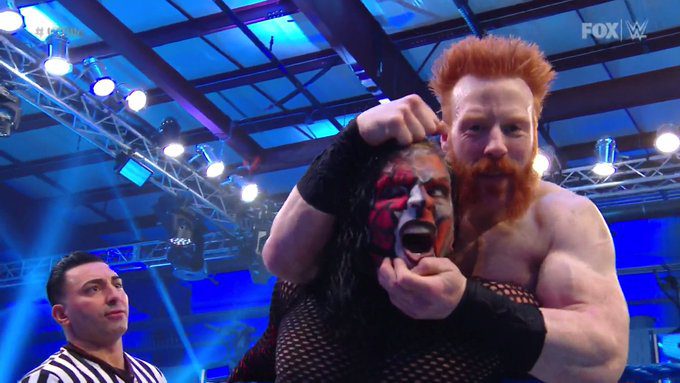 Una nueva edición de Friday Night SmackDown que parte con The Dirt Sheet en donde Miz y Morrison se burlan de Otis y Strowman. Claro, perdieron la semana pasada ante este improvisado team y ahora se mofan de ellos.
Además, se metieron con Bray Wyatt y sus muñecos, presentando a The Diaper Boy.
Todo esto termina con Braun derrotando fácilmente al Miz y con Morrison desafiando al gigante a un 2 vs 1 en Backlash. El campeón acepta.
Pedir inteligencia a esta altura del partido es caso perdido, pero hace tres meses Strowman perdió el título IC justamente en una lucha en desventaja. ¿Por qué acepta así como así? Y bueno, se nota que el Miz comienza a pagar los platos rotos por su """problema""" que lo hizo ausentarse de WM.
AJ Styles vs Shinsuke Nakamura
Los cuartos de final en búsqueda de un nuevo campeón IC tuvo una página de este dream match. Combate entretenido para ser un semanal, pero siempre me ha dado la impresión que pueden dar muchoooo más. No me terminan de convencer ninguno de sus enfrentamientos en WWE, LMS incluido.
No da para tirar fuegos artificiales ni mucho más, aunque se puede rescatar algunos pasajes para los fanáticos de ambos.
Y bueno, ahora AJ Styles es oficialmente parte del roster de SmackDown.
Charlotte vs Bayley
A pesar del cansancio que pueda generar Charlotte, dame estos choques las veces que quieran. Soy un gran defensor de los Charlotte vs Bayley, en especial, en los shows semanales. Hay pequeñas joyas por ahí. En PPV pueden estar en deuda, aunque básicamente es por temas de bookeo como descalificaciones y demás.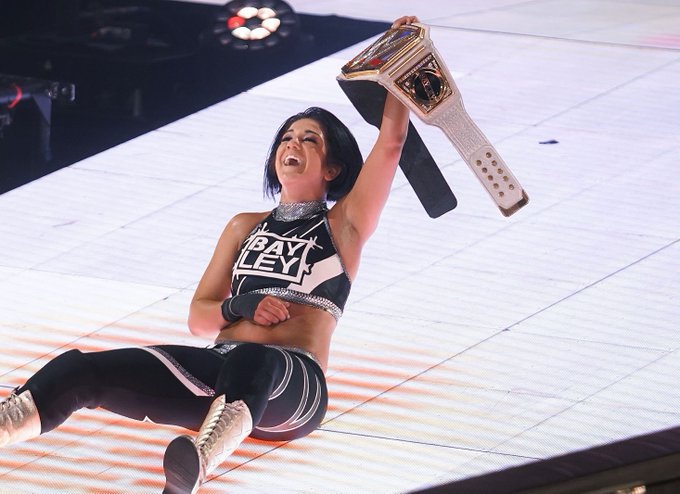 Acá no deja ser la excepción y entregan un choque sólido como acostumbran y con una buena victoria para la campeona de SD. La historia con Sasha promete si la saben manejar bien.
Otis y Mandy Rose vs Sonya Deville y Dolph Ziggler
Nueva derrota de Mandy Rose. ¿El push será para Sonya Deville? Del combate, poquito que destacar.
Ya es oficial para Backlash: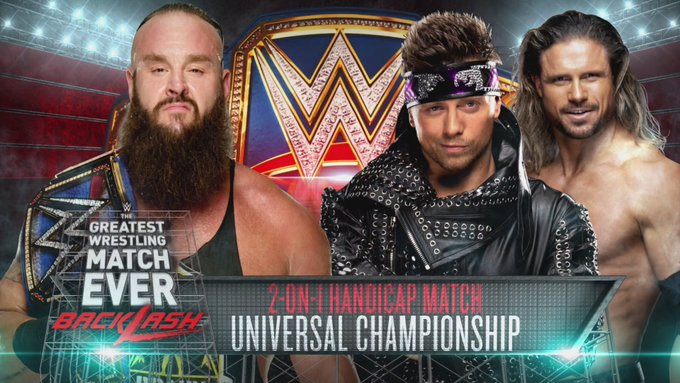 Sheamus vs Jeff Hardy
Nuevamente otro encuentro por los cuartos de final en búsqueda de un nuevo campeón IC. Rivalidad que tiene hasta su video introductorio. En ese sentido, lo vendieron muy bien.
El match consiste en Sheamus machacando constantemente a Jeff, y de eso, el irlandés sabe. Esto sirve para el siempre explosivo comeback de Hardy. Lo mejor, no obstante, es cuando el guerrero celta los corta con su habitual fuerza bruta.
Fue tanta la paliza que dio el irlandés, que la única victoria posible de Hardy era mediante el factor fortuna. Y eso pasó, sorprendiendo con un paquetito para avanzar a semifinales. No estuvo nada mal eh.
El mejor combate de esta noche de Friday Night SmackDown.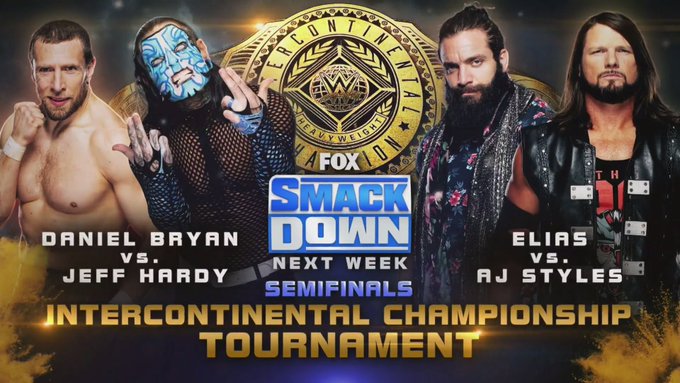 Entretenido show, se dice y no pasa nada.
También te puede interesar:
Daniel Bryan: La leyenda del dragón americano (1999-2001)
The Undertaker vs HBK y 10 combates mejores
Seth Rollins responde a Jim Cornette sobre el embarazo de Becky Lynch