AEW anuncia un Dynamite especial en homenaje a Brodie Lee
Por su parte, Jon Moxley habló de Brodie Lee, recordando su etapa en las independientes y lo realizado en AEW.
A través de su cuenta de Twitter, Tony Khan informó que las ediciones de AEW New Year's Smash se moverán para los próximos 6 y 13 de enero del 2021.
Con esto, el miércoles 30 en Dynamite se celebrará un especial homenaje en memoria de Brodie Lee, con diversos encuentros de "ensueño" que involucran a luchadores de Dark Order:
Cody, Orange Cassidy y 10 enfrentarán al Team Taz
The Young Bucks y Colt Cabana vs Matt Hardy y Private Party
Hangman Page, Silver y Alex Reynolds vs MJF, Santana y Ortiz
Anna Jay y Tay Conty vs Penelope Ford y Dr. Britt Baker
Lance Ancher, Uno y Stu vs Eddie Kingston, The Butcher and The Blade.
Moxley se despide Brodie Lee
Por su parte, en unos mensajes compartidos a Sport Ilustrated, Jon Moxley tuvo palabras de despedida a Brodie Lee, con quien compitió en la escena independiente, en WWE y AEW.
"Se siente como si estuviera en un sueño vívido donde espero salir de él. Mi cerebro aún no lo acepta. Estoy completamente aturdido", sostuvo.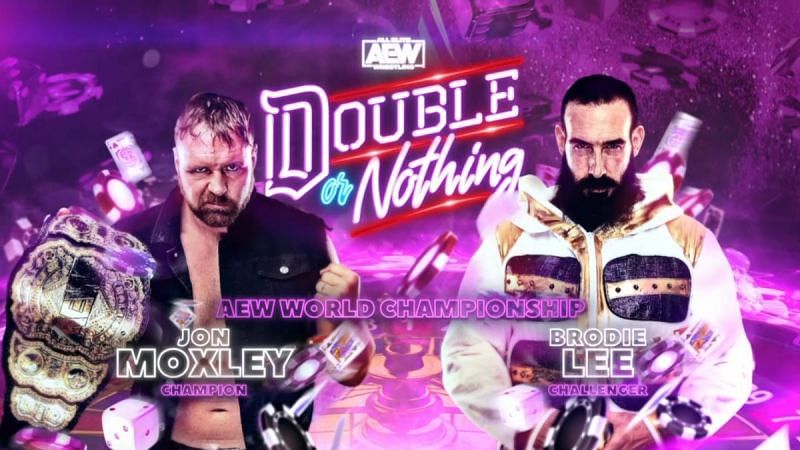 "Era una persona increíble. Era la persona exacta que querías en el vestuario. Me alegré mucho de estar cerca de él nuevamente en AEW", complementó.
En el artículo, habló sobre lo buen esposo y padre que era Lee, quien apenas terminaba los shows se iba rumbo a su familia en vez de quedarse en alguna fiesta.
"Estoy agradecido de haber podido pasar tanto tiempo con él, desde el momento en que nos conocimos en las indies. Siempre lo imagino con esa sonrisa en su rostro. No entiendo por qué las mejores personas son las que se marchan tan temprano", cerró Mox.
En otros temas
Mick Foley, CM Punk y EC3 van en ayuda de la familia de Brodie Lee