Resultados Monday Night RAW 08.02.2021
Todo lo ocurrido durante el último Monday Night RAW donde el campeón de WWE Drew McIntyre y Randy Orton se volvieron a ver las caras en un mano a mano.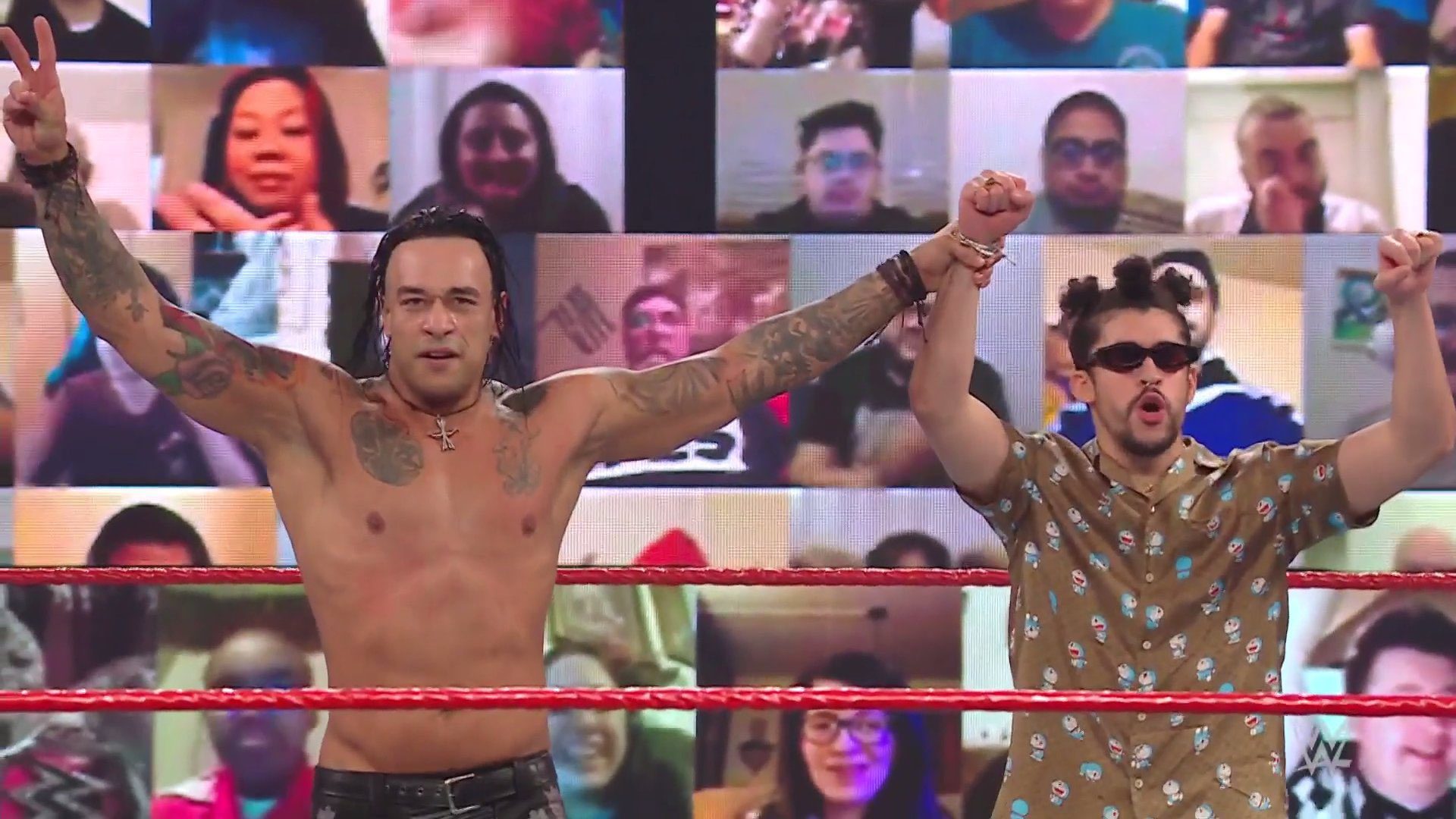 Drew McIntyre a la Chamber de RAW
Adam Pearce se encuentra en el cuadrilátero para presentar a Shane McMahon quien está de regreso en RAW para anunciar que Drew McIntyre tendrá que defender su título dentro de la Elimination Chamber ante Randy Orton, Jeff Hardy, AJ Styles, The Miz y Sheamus, en mis tiempos habían luchas para clasificar a este tipo de combates.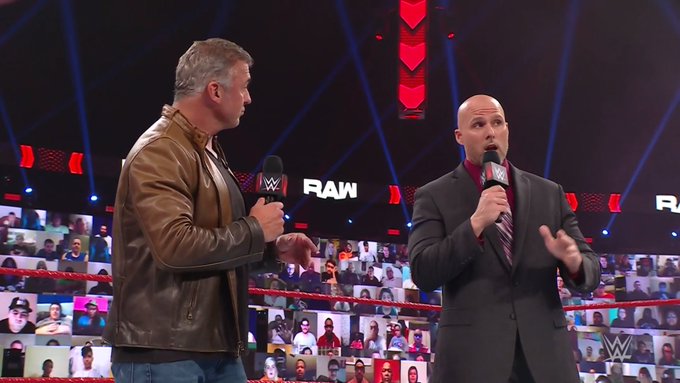 El Phenomenal se impone al Charismatic Enigma
Primer combate de la noche entre dos de los participantes de la chamber donde el Phenomenal One logra dominar fácilmente a su rival, aprovechándose de la pierna lastimada de Hardy. Finalmente Styles lograría someter a Hardy con su Calf Crusher.
Kofi está de regreso y con victorias
Lucha por parejas entre The New Day y Retribution quienes llevan rivalizando desde las últimas semanas. Encuentro normalito, donde New Day logra imponerse a los fitis con facilidad. Sigo sin encontrarle sentido a esta rivalidad, Ali culpando a Kofi por todas sus desgracias da pena ajena como el bookeo de RAW en general.
Se termina la paciencia de The Queen
Mano a mano femenino entre Charlotte y Lacey, mismo que se pactó tras un reto realizado por The Queen. Lacey enfoca su ataque al brazo de Charlotte quien por momentos deja de lado el selling, el cual sigue siendo un aspecto que debe trabajar. Finalmente Charlotte ataca con todo a Lacey causando la descalificación.
Una difícil decisión rumbo a WrestleMania
Tenemos otro segmento por parte del ganador del Royal Rumble 2021 Edge, quien aún no decide a quien enfrentará en WrestleMania. Edge menciona que ahora está al tanto de que Roman Reigns es el campeón Universal y que Bálor es el campeón de NXT, pero ahora que Drew entrará a la Elimination Chamber, prefiere tomarse su tiempo para saber quien saldrá como campeón. The Miz aparece y afirma que sin importar a quien elija, él estará ahí con su maletín esperando su oportunidad.
Damian Priest se impone a Garza con ayuda de Bad Bunny
Encuentro que no podría interesarme menos entre Garza acompañado por The Miz y Priest junto a Bad Bunny. Priest domina fácilmente al Mexicano hasta la intervención de Miz y compañía quienes termina siendo expulsados gracias a Bunny. Finalmente Priest remata a garza cuando se encontraba distraído con el cantante para llevarse la victoria.
Keith Lee continúa siendo imparable en RAW
Lucha entre dos ex-NXT como lo son Riddle y Keith Lee, el Original Bro intenta someter a Lee, pero este logra revertir de cada uno de sus ataques haciendo uso de su mayor tonelaje. Finalmente Lee conecta su Spirit Bomb para la cuenta tres. Finalizada la lucha Lashley aparece y acaba con ambos luchadores mientras posa triunfante con su campeonato. Tendremos una triple amenaza entre estos tres. La botella de Coca vs la de Pepsi dirían algunos.
Lana se impone a Nia Jax en una lucha de mesas
Lucha de mesas entre Lana y Nia Jax, ¿se acuerdan del push para Lana que terminó siendo Charlotte ganando los títulos tags? La lucha es dominada por Nia quien castiga a Lana sin que pueda defenderse. Finalmente Nia intente un Atomic Leg Drop al filo del ring, pero Lana lo esquiva permitiéndole empujar a Nia contra una mesa para ganar la lucha…sí, leyó bien, Lana venció a Jax.
Naomi se impone a Shayna
Tenemos otra lucha femenina esta vez entre las compañeras de Lana y Jax. Encuentro sumamente innecesario, donde Shayna domina a Naomi hasta que se distrae con Lana permitiéndole a la face llevarse la victoria con un pin sacado de la nada.
Sheamus quiere el título de WWE
Encuentro estelar de la noche, donde Drew McIntyre hizo frente a la víbora Randy Orton quien será uno de sus rivales dentro de la chamber. Durante el encuentro Sheamus aparecería para distraer a McIntyre permitiéndole a Orton tomar ventaja del match. Finalmente Sheamus interviene causando la descalificación , no sin antes llevarse una Claymore.
Otro RAW mediocre donde el relleno pesa más que las historias, me parece un sin sentido el como Lacey se convirtió en retadora al titulo de Asuka. Por otro lado hoy no hubo señales de la Wyatt y su compañera así que puede decirse que fue un buen día.
También te podría interesar
El acosador de Alexa amenaza con ir a su domicilio
Xavier Woods relata una curiosa anécdota con el Capitán Carisma