Resultados IMPACT Wrestling 02.03.2020
Resultados del último show de IMPACT Wrestling camino al evento especial de Sacrifice.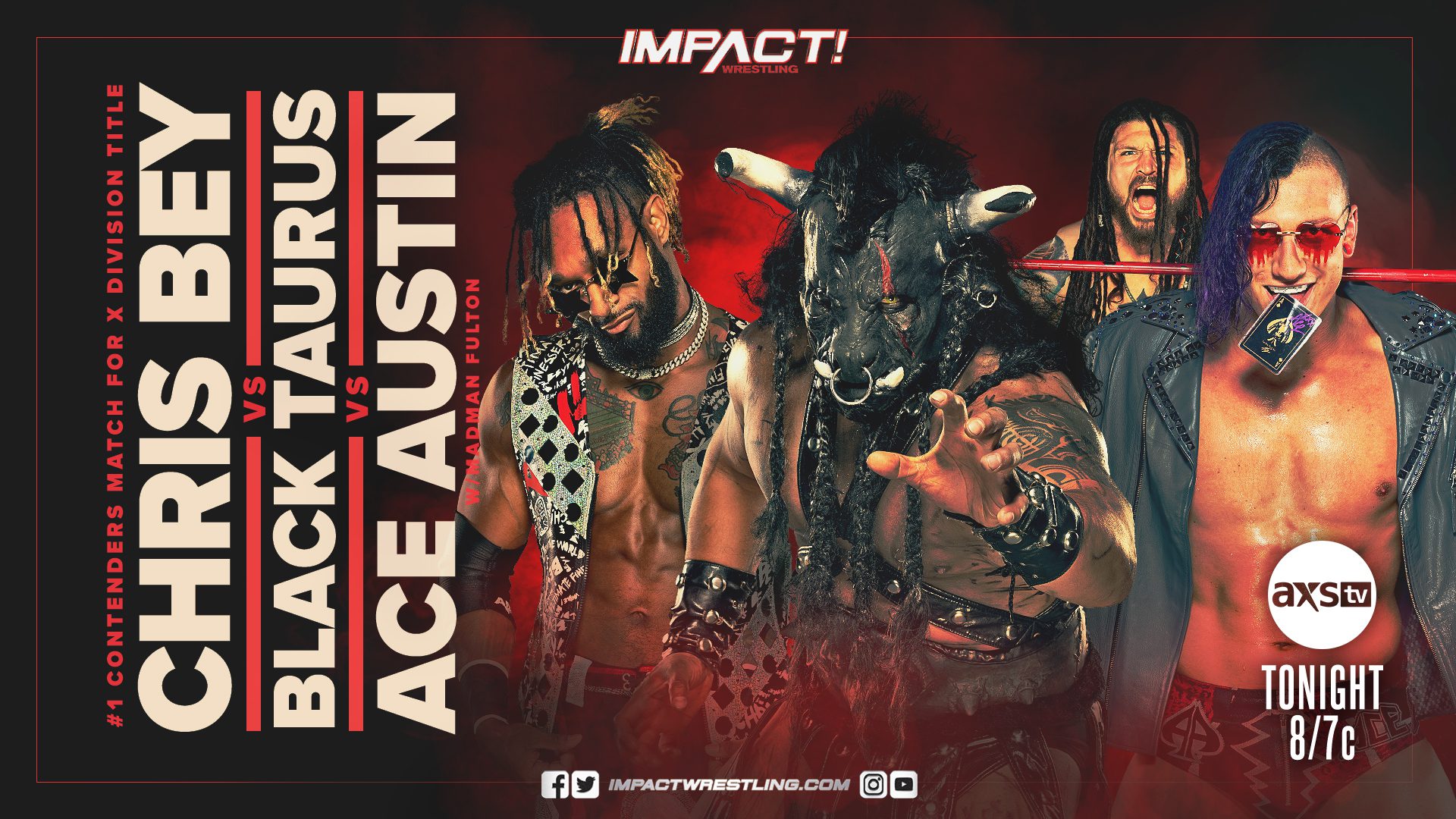 Como es habitual los martes, IMPACT Wrestling nos trae una nueva edición de su show semanal camino a Sacrifice.
Ace Austin vs Black Taurus vs Chris Bey, Contendiente N°1 al título X Division
Buen inicio de la velada. Una lucha dinámica entre ambos luchadores de la división X congeniaron bien. Black Taurus fue el blanco más duro de superar, pero las movidas High Flyer de Bey y Austin no se quedaron atrás y le dieron pelea al integrante de Decay. Al final Austin quien saldría victorioso tras conectar con el "The Fold" (previa ayuda de Madman Fulton) para convertirse en nuevo retador al campeonato de TJP.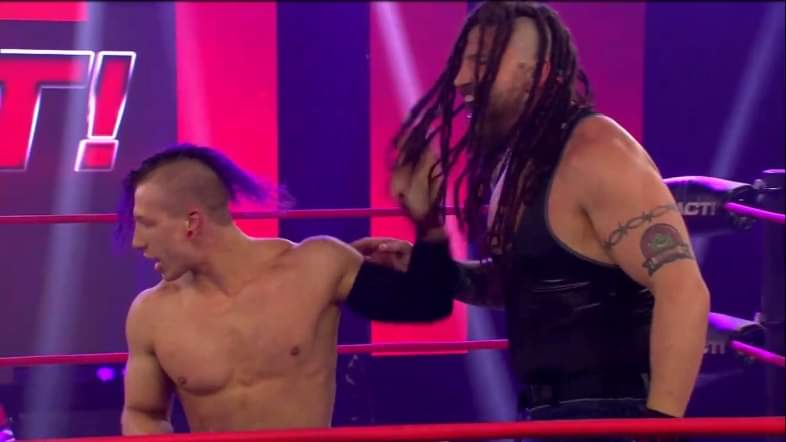 Tenille Dashwood (con Kaleb) vs Havok
Decente lucha entre féminas. A pesar de su tamaño, Havok no la tuvo fácil con una Tenille que con trampas y agilidad la sacaba de foco. Dashwood conectaría el "Spotlight" Kick para llevarse la victoria.
Tras el combate Tenille y Kaleb se burlan de su oponente, hasta que Nevaeh aparece para atacarlos en defensa de su compañera.
Segmento de Sami Callihan donde visita las instalaciones de Ohio Valley Wrestling. El Hacker aprovecha para seguir provocando frente a cámaras a Trey Miguel. Sale también a un ring donde se está dando una clase y termina atacando a los instructores y estudiantes del lugar.
TJP se encuentra en el Swinger Palace hablando de su futura defensa del campeonato X Division contra Ace Austin. Este último aparece junto a Fulton alardeando de todas sus hazañas en IMPACT Wrestling, en lo que TJP se burla de él. Chris Bey aparece y confronta al hombre que lo venció en el opener, pactándose un combate entre ambos.
Promo paga de Tony Schiovone y Tony Khan promocionando su el Dynamite de mañana y su PPV del domingo, Revolution.
The Good Brothers (Karl Anderson y Doc Gallows) & FinJuice (David Finlay y Juice Robinson) vs Reno Scum (Adam Thornstowe y Luster Legend) & Team XXXL (Acey Romero y Larry D)
Duelo sin muchas cosas a destacar y cuya utilidad es dar algo más de tensión en la rivalidad entre los campeones en parejas de IMPACT Wrestling y los luchadores provenientes de New Japan. The Good Brothers rematan a uno de los Scum con el Magic Killer para obtener el triunfo.
Ambos equipos discuten en backstage por casi perder y terminan pactando una lucha por los títulos en pareja de IMPACT Wrestling para Sacrifice.
Eddie Edwards vs Brian Myers, con Matt Cardona como árbitro especial
El buen Psycho Wolf se sabe es un buen worker en el ring, pero en esta no pudo sacarle algo sólido a un Myers que en términos de ofensiva aún tiene porque trabajar. El combate acaba de una manera ridícula luego de que Cardona nota que Myers hizo trampa al usar una parte ilegal de su protector de codo para atacar a Edwards. Cardona manda a sonar la campana dándole la victoria por DQ a Eddie.
Se anuncian combates para la siguiente edición de IMPACT Wrestling donde Chris Bey enfrentara a Ace Austin. Por otro lado, Se confirman nuevos combates para Sacrifice donde TJP enfrentará a Ace Austin por el título X Division y la defensa de los títulos tag de los Good Brothers.
Kiera Hogan vs Deonna Purrazzo vs Jordynne Grace
Decente triple amenaza. Destaca la unión inicial de las rudas para sacar de circulación a Grace pero después las Knockout se pondrían a interactuar entre ellas sin algún tipo de alianza. Jordynne tenía casi lista la victoria pero la virtuosa campeona de las Knockouts saca un sorpresivo Roll-up para ganar la contienda.
Tras el combate estalla el caos entre las acompañantes de las tres luchadoras. ODB aparece y ataca a Purrazzo, posando con el título de las Knockouts. Momentos mas tarde se confirma que The Virtuosa defenderá su presea ante ODB en Sacrifice.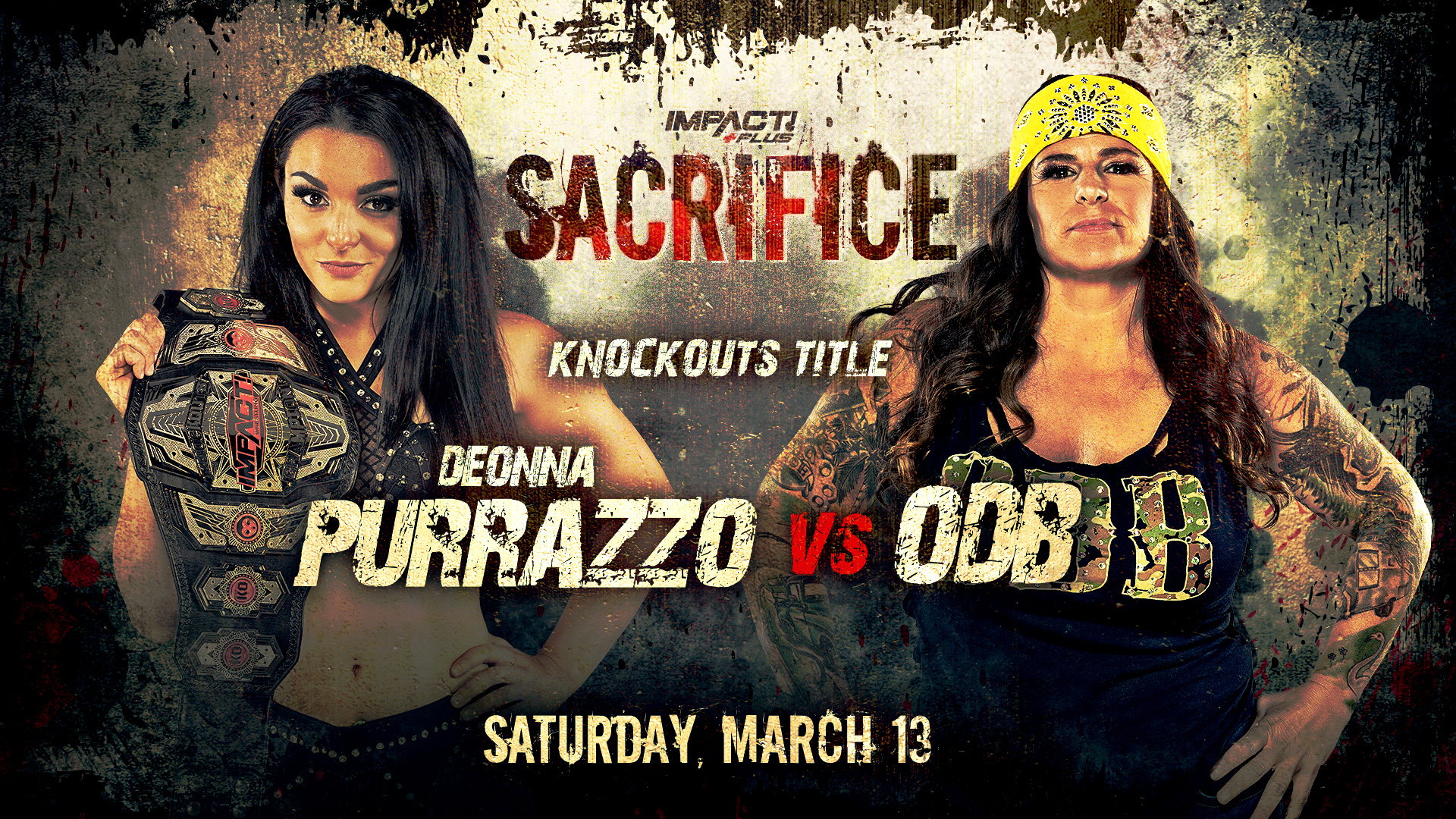 También te puede interesar
El Baul de TNA: Victory Road 2008