The New Day sumó una nueva derrota a su racha negativa en WrestleMania
Desde su primera aparición, The New Day no ha podido hacerse con una gran victoria como grupo en WrestleMania.
La jornada de ayer se habló mucho de la racha negativa de Sasha Banks en WrestleMani, pero otra que ha pasado colada es la de The New Day. El equipo conformado por Xavier Woods, Kofi Kingston y Big E ha logrado conseguir en numerosas ocasiones los títulos en parejas de las marcas RAW y SmackDown, además de otros logros individuales, pero cuando hablamos del escenario más grande, es donde tienen números negativos a nivel grupal.
The New Day no conoce victorias grupales en WrestleMania
El historial de apariciones de The New Day en el escenario más grande de todos como equipo no ha podido sumar victoria alguna. Tras lo acontecido en la primera noche de WrestleMania 37 es que obtenemos el siguiente récord (sin contar apariciones en Kickoff):
WrestleMania 32: Derrota en una lucha por equipos ante The League of Nations.
WrestleMania 33: Los tres ejercieron de anfitriones y no vieron acción en el ring.
WrestleMania 34: Cayeron en una triple amenaza ante The Bludgeon Brothers, lucha que fue por los títulos en parejas de SmackDown.
WrestleMania 35: Solo Kofi Kingston luchó, mientras Xavier y Big E ni combate tuvieron.
WrestleMania 36: El mismo Kofi falló en ganar los títulos por parejas de la marca azul a nombre de New Day.
WrestleMania 37: Woods y Kingston perdieron los campeonatos por parejas de Raw ante AJ Styles y Omos.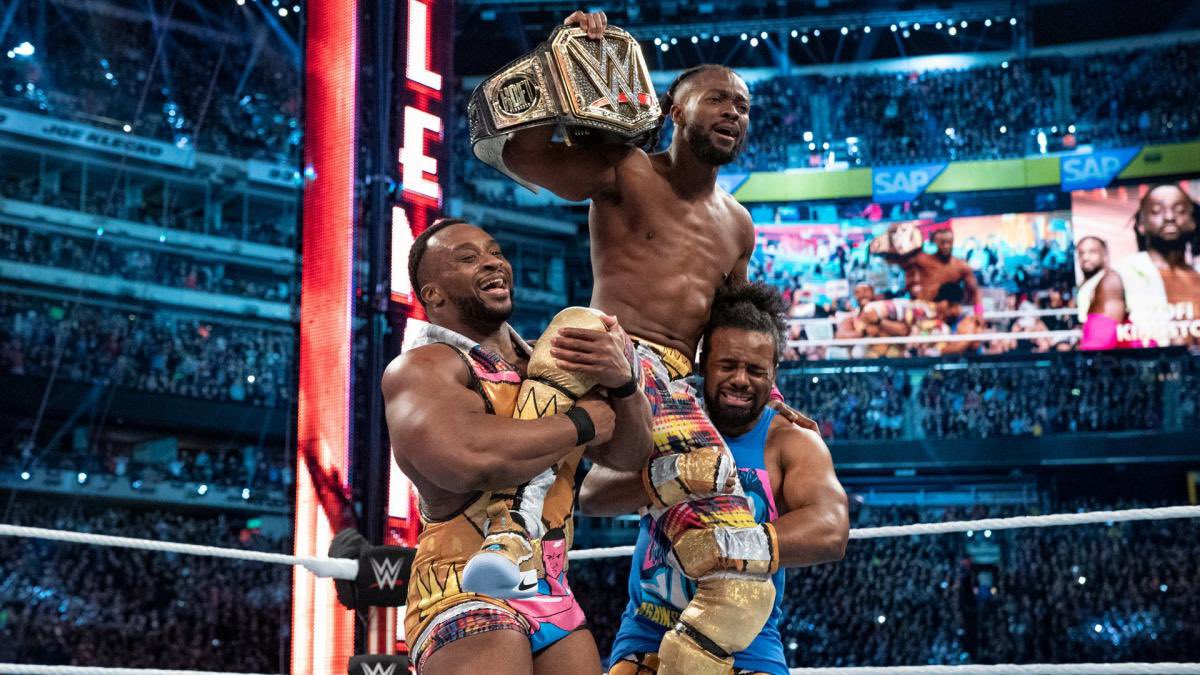 Aún si contáramos el Kickoff de WrestleMania 31, seguirían sin con un récord sin triunfos puesto que también perdieron. Resulta más curioso que un equipo importante como The New Day no hayan podido tener una gran victoria en la vitrina de los inmortales, siendo el Kofi Kingston el que tuvo su WrestleMania Moment.
¿Cambiará en algún momento la suerte del nuevo día?
También te puede interesar
AJ Styles hace historia al convertirse en campeón Grand Slam en WWE