Resultados AEW Dynamite 14.04.21
Darby Allin defendió el título de TNT en esta edición de AEW Dynamite marcada por una gran lucha tag.
Buenas, primer miércoles de esta nueva era en que AEW Dynamite corre solo. Alejados ya están los demonios enviados por Triple H para cargarse el programa, sí, hablamos de la Robert Stone Brand, la cual fue obligada a mudarse a los martes. La guerra ha acabado.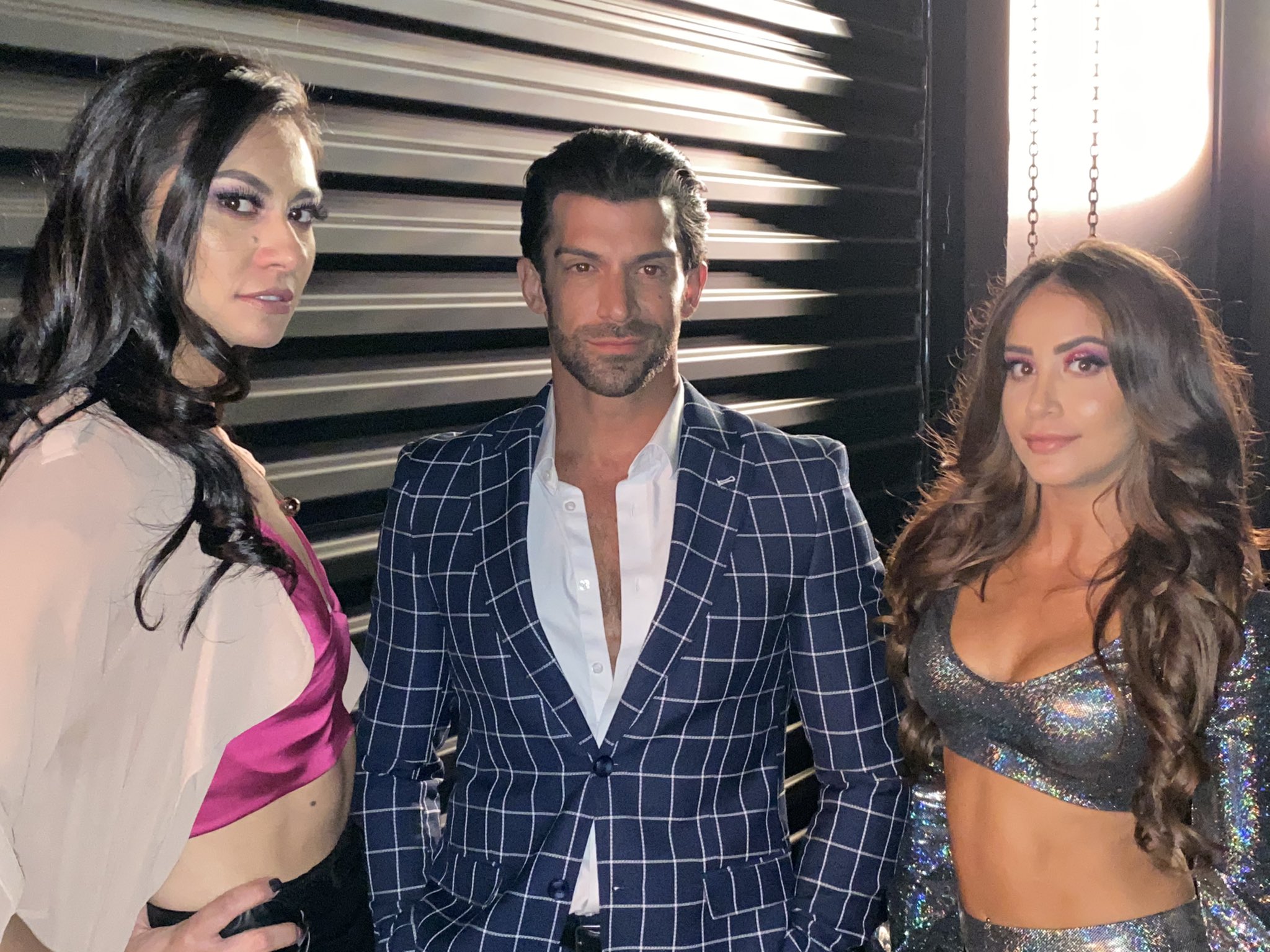 The Young Bucks vs The Death Triangle (Pac y Fenix) – Campeonatos en parejas de AEW
De esas luchas que debe ver sí o sí y juzgar por tu cuenta. Me ha parecido un combatazo, nivel PPV. Detalles a considerar, la secuencia inicial muy a lo gif de twitter pero no se completa porque ambos sabían que venían las mutuas dropkicks finales. Lo más brillante de la lucha es la actuación de los Young Bucks como rudos, tratan de hacer fouls, engañar al árbitro pero sobre todo, burlarse de su propio estilo y taunts, eso es magnífico porque de paso se burlaban de los fans. El match en sí, fue una batalla de unos 25 minutos aprox, con brawl, mañas, spots, la espectacularidad de Rey Fénix, el duelo entre los equipos por superarse y un astuto final. Tremendo match. Retienen los Bucks y Fénix acaba sin mascara.
Valoración: 4 jumbitos 1/4+.
Jade Cargill vs Red Velvet
Buena luchita para ser dos luchadoras que están verdes. Ambas se lucen, ambas salen bien paradas, sigue el push de Jade.
Chris Jericho vs Dax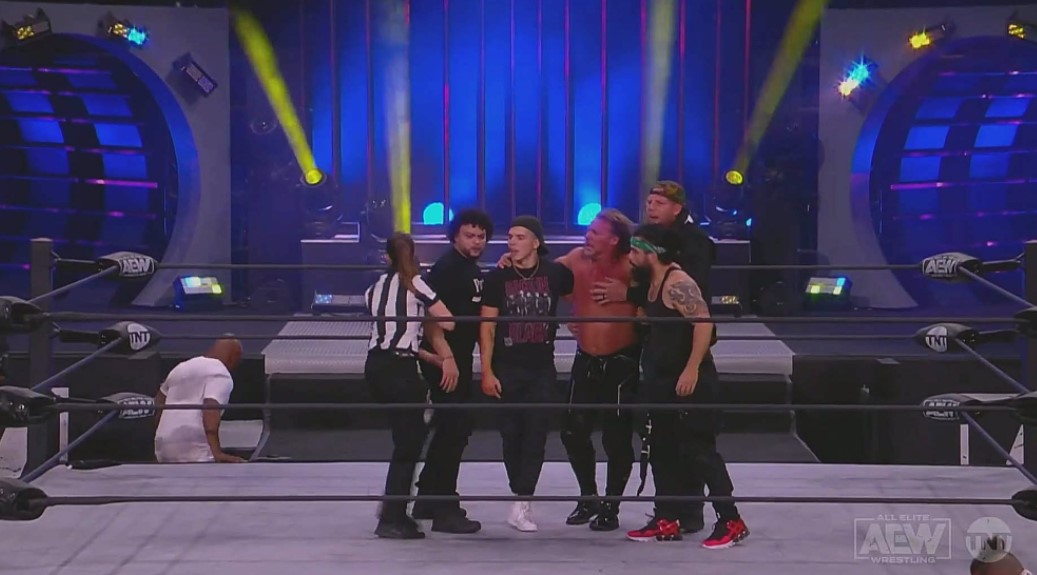 Muy divertido. Sorprendente para bien, quizás. Usaron la mejor estrategia para el Jericho actual, brawl con show fuera del ring más dejarle hacer sus clásicos moves y recibir alguno que otro move vistoso. Con eso estamos. Además de Mike Tyson cumpliendo bien su función de enforcer, te queda un muy buen espectáculo. Ganó Le Champion después de un brawl entre los stables, donde aprovechó la ayuda de Sammy.
Kris Statlander vs Amber Nova
Una exhibición para la marcianita recién regresada. Amber Nova quizás la conozcas más por sus fotos en Instagram ya que su rol no pasa de ser una luchadora invitada que hace jobs. Igual es livianito de ver.
Darby Allin vs Matt Hardy
Para ser bien sincero, no me estaba gustando que hubiera un brawl ajeno al match que le robó mucha cámara al propio combate, pero esas pausas ayudaron al selling, además que el final fue exclusivo entre Matt y Darby así que no pasa a mayores. Lucha bien movida, la hacen caso a la estipulación y buscan la cuenta a todo momento en distintos lugares de ringside o backstage. Retomando la idea anterior, dentro de los brawl intervino Sting, quien le dio el bate a Darby, lo que termina siendo muy coherente porque es el objeto contundente que le termina ayudando a ganar después de que el campeón siempre tuviera en mente usarlo. Sin dudas nos quedamos con este gran final:
Entre otras cosas, nuestro Christian Cage rechaza al Team Taz y es apabullado por Powerhouse Hobbs. Ogogo ganó en un squash y hubo promos de Thunder Rosa, Hagman Page y la Doctora. O Don Callis metiendo una Superkick a un camarógrafo.
Gran Dynamite y el de la próxima semana igual pinta de bien.
También te puede interesar:
Todo lo que se habló en Broken Skull Sessions con Chris Jericho: AEW y mucho más