Resultados Monday Night RAW 03.05.2021
Resultados del más reciente Monday Night RAW, tras la victoria de Braun el lunes pasado ¿qué hará el campeón Bobby Lashley?
Nuevo lunes de RAW
Como cada lunes te traemos los resultados de todo lo ocurrido durante el último Monday Night RAW. El show pasado Braun se clasificó a la lucha por el WWE championship en WrestleMania Backlash tras vencer a Drew McIntyre con ayuda de Retribution. Además Charlotte continúa siendo una amenaza para la campeona Rhea Ripley.
Revancha por los títulos de pareja para comenzar RAW
Revancha de WrestleMania donde The New Day se enfrenta a los campeones Aj & Omos quienes están de regreso tras unas semanas de inactividad debido a la falta de planes. ¿Cómo explicarlo? Omos es prácticamente un monstruo imparable con la credibilidad para squashear solo a The New Day, por lo mismo la lucha se siente innecesaria. AJ siendo el eslabón más débil es un chiste si pensamos en que hace unos meses fue retador al título de WWE. Finalmente y como era de esperarse Omos barre el piso con el New Day para que AJ remate a Woods con su Phenomenal Forearm.
Eva Marie is back!
Tenemos una viñeta anunciando el regreso de Eva Marie… sí esa que nunca hizo algo relevante hace unos años. Otro cono para una división abarrotada de ellos.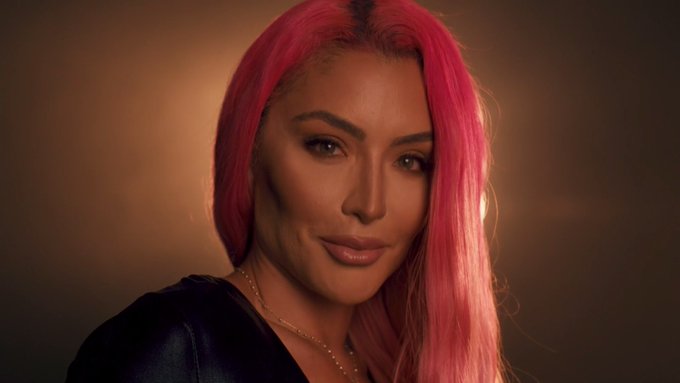 Lucha para dormirse cortesía de Dana Brooke
Primer combate femenino de la noche entre Charlotte y Dana. La lucha en general es buen momento para ir al baño… diría mi compañero Nacho. Dana no le interesa a nadie y es obvio que toda esta historia entre Sonya y Flair terminará con esta última retando al título femenino. Finalmente Charlotte castigaría la pierna de Dana para rematar con su Figure Eight y rendir a Brooke.
Tras la lucha tenemos una promo de Charlotte pidiendo ser añadida a la luca por el campeonato femenino en WrestleMania Backlash. Meh… literalmente escuchar a Flair me cansa mucho, más si se roba la catchphrase de otro luchador como Cena… Finalmente Sonya accede, pero Rhea aparece para alegar que esto es basura, aunque con el peor mic que he visto en mucho tiempo. Asuka también hace acto de presencia para enseñarle a Ripley como se hace una promo. Finalmente se arma el caos siendo Asuka la que termina mejor parada.
Priest dándole la papa a Morrison
Lucha individual entre Morrison y Priest quienes siguen estancandos en esta rivalidad. Deberían tener un mano a mano entre Miz y Priest y dar por concluida toda esta historia sobre Miz quejándose de Bunny, Priest tiene todo para ser campeón mid-card que buena falta hace para revitalizar la división. Finalmente Priest remataría a Morrison con su Reckoning para llevarse la victoria.
Combate por equipos entre Lucha House Party contra Cedric & Shelton porque seguramente no encontraron a nadie más para rellenar las tres horas que dura este show indecente. Victoria para los enmascarados que termina con Cedric explotando en contra de su compañero que finaliza con el final de su relación.
Garza regresa a la acción tras meses sin hacer nada
Lucha entre Angel Garza y Drew Gulak, que marca el regreso a la acción por parte del mexicano quien había sido relegado a viñetas y segmentos en backstage coqueteando con todas. Finalmente Garza conecta a Gulak con su Wing Clippler para la cuenta tres. Tras la lucha Garza le mete una rosa en la trusa a Gulak porque se ve malote… supongo.
Randy impulsando talentos a base de enterrar a otros talentos
Tag team match entre los RKBros contra Elias y Ryker, lucha que se originó tras un accidente donde Elias golpeo a Randy con unos tomates. Los heels enfocarían su castigo sobre Riddle hasta la entrada de Randy quien limpia la casa. Finalmente Randy conecta a Ryker con su RKO mientras Riddle hace lo propio con Elias para la victoria.
Mansoor debuta en Monday Night RAW
¿Se acuerdan de Mansoor? ese fiti que solo lucha en Arabia y que se la vive en su casa todo el año hasta que vuelvan a llamarla, pues ha llegado a RAW para enfrentar a Sheamus. Personalmente Mansoor tiene cero credibilidad para mí, su racha en Arabia es como un spin-off que nada tiene que ver con lo que ocurre en el Main Roster o los shows de verdad. Finalmente Carrillo ataca a Sheamus por sorpresa cuando se proponía a conectar su Brogue Kick, así que Mansoor sigue invicto, pero aún así termina comiéndose tremenda patada.
Women's Tag Team Championship Match
Combate por los campeonatos en parejas entre Shayna y Nia contra Naomi y Lana. Lucha que se puede resumir en botches y Reginald payaseando. Finalmente Shayna lograría someter a Lana con su Kirifuda Clutch para retener los campeonatos en pareja… next.
Braun vs Bobby Lashley
Lucha estelar de la noche entre dos monstruos como lo son el campeón de WWE Bobby Lashley y Braun Strowman, Lashley comienza teniendo problemas para lidiar con Strowman hasta que aprovecha las cuerdas para nivelar las cosas, McIntyre sale a escena y se une ala mesa de comentarios mientras Braun y Lashley continúan batallando sobre el ring. Finalmente Lashley arrojaría a Braun contra Drew ocasionando la molestia del escocés, quien termina distrayendo a Braun para que Lashley lo conecte con su Spear. Tras esto Drew conecta una Claymore para cada uno, cerrando así esta edición de RAW
Show sumamente mediocre y predecible donde las luchas titulares fueron un intento desesperado por subir los ratings. Durante el mismo hubo un segmento del Alexa's Playground, pero opté por no narrarlo por el bien de mi salud mental.
También te podría interesar
Vuelve el team Japón con los resultados de Wrestling Dontaku.
WWE y su gusto por las bolsas de basura. (No nos referimos a Stephanie).