Resultados IMPACT Wrestling 06.05.2021
IMPACT Wrestling define a sus participantes finales para el Six Way Match del especial Under Siege.
Nueva noche de IMPACT Wrestling desde AXS TV y nos vamos asomando al evento especial de Under Siege.
IMPACT Wrestling Chris Sabin (Con James Storm) vs Rhino (Con VBD), clasificatorio al Six Way Match
La fuerza del ECW Original supuso una dificultad para el ex campeón mundial de TNA, pero su rapidez le ayudó a frenar varias intenciones de Rhino. A pesar de las intromisiones de Violent By Design, Sabin es capaz de revertir un Gore en un Cradle sorpresivo para llevarse la victoria.
De este modo, Chris Sabin se une a Chris Bey y Matt Cardona en el Six Way de Under Siege por una oportunidad al campeonato mundial de IMPACT.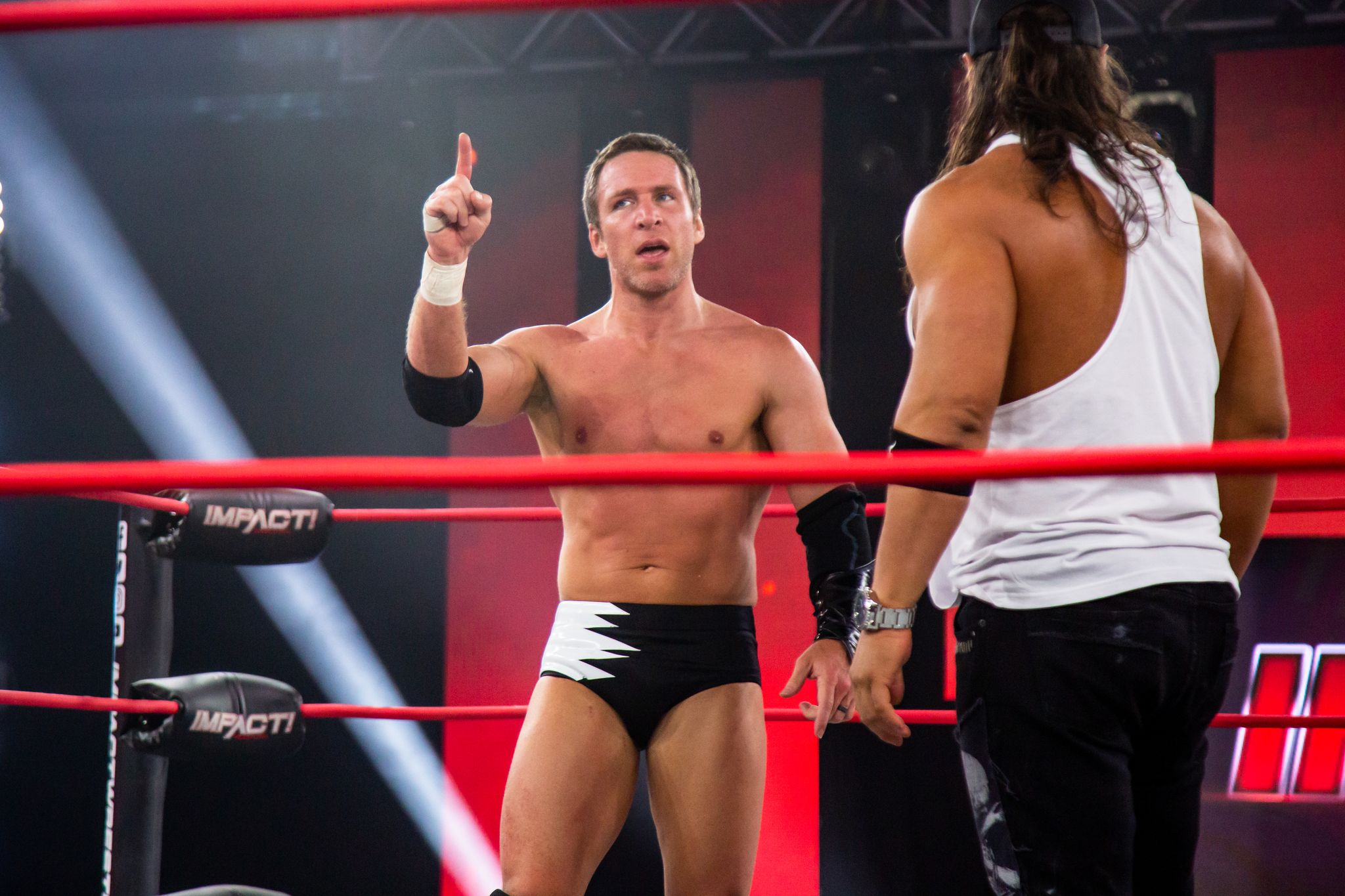 Hablando de este match, Sami Callihan será parte del encuentro debido a la intromisión de The Elite la semana pasada.
Taylor Wilde vs Susan (Con Kimber Lee)
La leyenda de TNA se topa con otra de las compañeras de Deonna Purrazzo. Un duelo algo parejo, con más ventaja para Susan pero que no pudo encontrar el triunfo tras una ayuda de Tenille Dashwood, quien apareció para favorecer a una Taylor que se llevó la victoria tras un Backbreaker.
En backstage, Deonna Purrazzo tiene un encontronazo con Havok y Rosemary quienes buscan una oportunidad por el título de Knockouts, a lo que la Virtuosa propone una lucha entre ambas para el siguiente show de IMPACT Wrestling para definir a su retadora.
Trey Miguel vs Rohit Raju (Con Shera), clasificatorio al Six Way Match
El indio se ve en en aprietos para superar a Miguel por lo que usa el comodín de Shera para obtener algo más de ventaja. El ex miembro de The Rascalz se recupera y se anotan algunos buenos intercambios en el proceso, hasta que Trey logra la rendición de Raju con un Figure Four.
De este modo, Trey Miguel obtiene el penúltimo cupo del duelo de 6 en Under Siege
Juice Robinson (con David Finlay) vs Doc Gallows (con Karl Anderson y Kenny Omega)
Decente duelo donde Juice sufre en gran parte la arremetida de Gallows. Robinson logra su comeback quedando a puertas de conectar con su finisher, pero el resto de The Elite interfiere y permiten que Gallows aplique su Chokeslam.
Tras el combate, Omega y compañía atacan a FinJuice. Eddie Edwards trata de igualar las cargas pero cae presa del ataque de los rudos, quedando el junto a su compañeros tendidos en el ring.
El Phantasmo vs VSK
Debut del luchador de New Japan Pro Wrestling en tierras de IMPACT Wrestling. Sorprende un poco que no haya sido un squash porque VSK le dio algo de pelea y casi lo sorprende, pero al final el Phantasmo se impuso.
Segmento con los candidatos del Six Way Match de Under Siege desde el Swinger Palace.
Rachel Ellering (con Jordynne Grace) vs Kiera Hogan (Con Tasha Steelz)
Lucha nada del otro mundo. Kiera ve su mejor oportunidad gracias a una ayuda de Tasha Steelz pero es incapaz de capitalizar tras la recuperación de la hija del legendario Paul Ellering.
Se anuncian nuevos combates para la siguiente semana de IMPACT Wrestling, entre los que destacan la lucha para definir a la nueva aspirante al título de Knockouts, un Scramble para obtener al nuevo retador al X Division y un Karl Anderson vs David Finlay.
Moose vs James Storm, clasificatorio al Six Way Match
El evento central de este IMPACT Wrestling es el cupo final al Six Way de Under Siege. No esperaba mucho del duelo pero tuvo sus cosas destacables, con Moose trabajándole la pierna al veterano Storm. El Cowboy intentó hacer su comeback pero la presión en la pierna no se lo permitía, siendo su mejor momento cuando conecto el Last Call Superkick. Sin embargo, se vio imposibilitado de conseguir la cuenta, hecho que "The Wrestling God" aprovechó para conectar el Spear del triunfo.
Moose ataca a Storm luego del match, aplastando su pierna lastimada con ayuda de una silla y un Chris Sabin asistiendo a su amigo.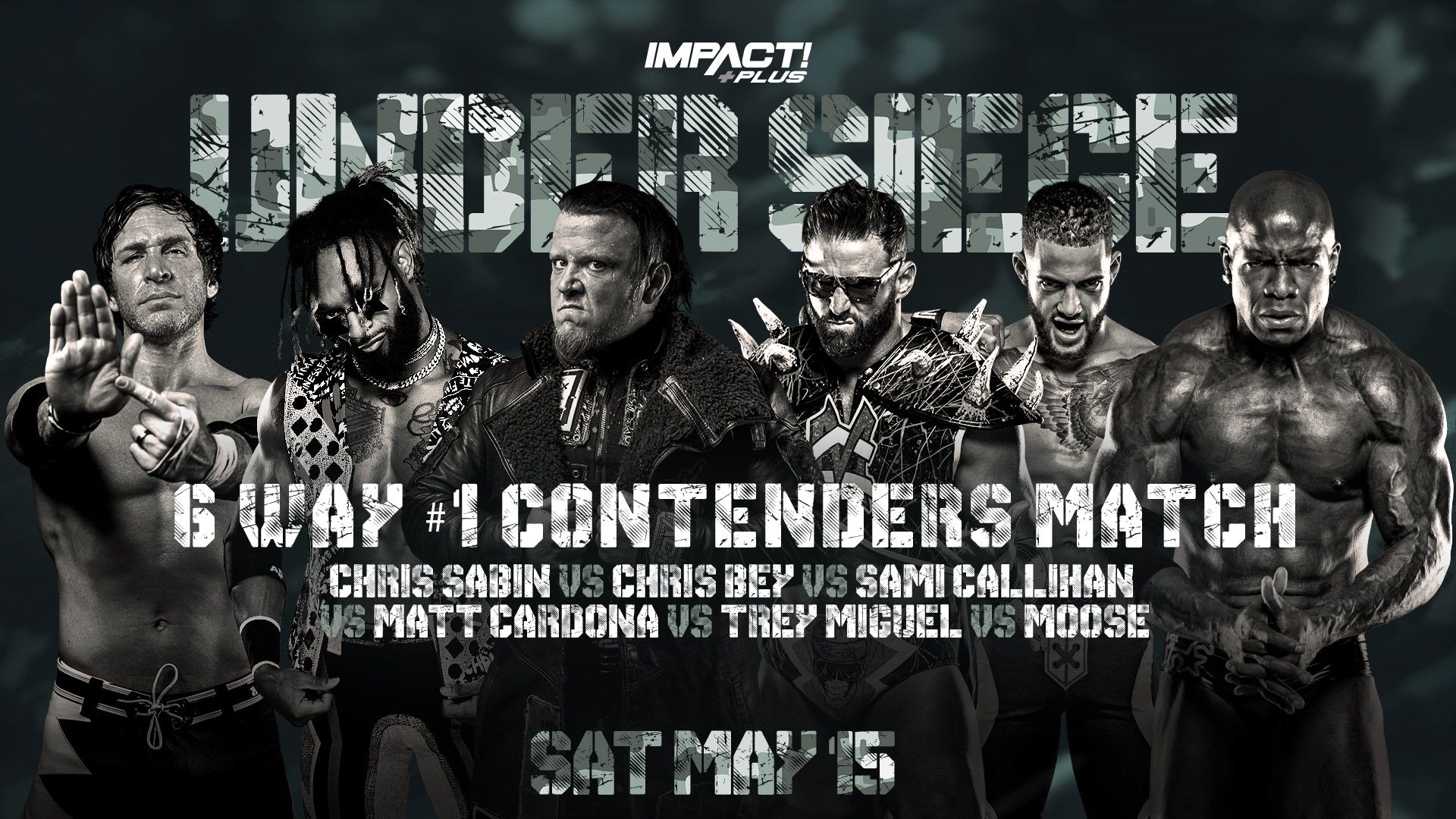 En otros temas
El gran Atshushi Onita anunció la creación de su nueva obra violenta, FMW-E