Cassie Lee (Peyton Royce) siente que fue su culpa que las IIconics se separaran
Cassie Lee, conocida anteriormente como Peyton Royce, se siente culpable por el fin de "Las Icónicas"
Cassie Lee (Peyton Royce) se siente culpable por el fin de "Las Icónicas"
The IIconics (Peyton Royce & Billie Kay) eran uno de los actos más encantadores de la WWE antes de que se separaran en agosto de 2020.
Peyton Royce & Billie Kay perdieron ante The Riott Squad (Liv Morgan & Ruby Riott), obligándolas a disolverse. Mientras que Royce luchó por afianzarse, Kay fue capaz de destacar en SmackDown haciendo equipo con Carmella.
Hablando con Chris Van Vliet, Lee recordó que le dijo a Vince McMahon que quería una oportunidad, en algún momento, como estrella individual:
"No sé si realmente le he dicho esto a alguien. Espero que Jess no se moleste si le digo esto. Quería ser solista. Había cosas que quería tachar de mi lista de deseos como competidora de individuales. Se lo dije a Jess en enero del año pasado. No hice nada al respecto. No fui a intentar que nos separaran ni nada por el estilo. Esto fue en la era del Performance Center y Jess estuvo fuera durante una semana y tuve este combate individual al azar, ni siquiera recuerdo quién era de nuevo, y a Vince le encantó".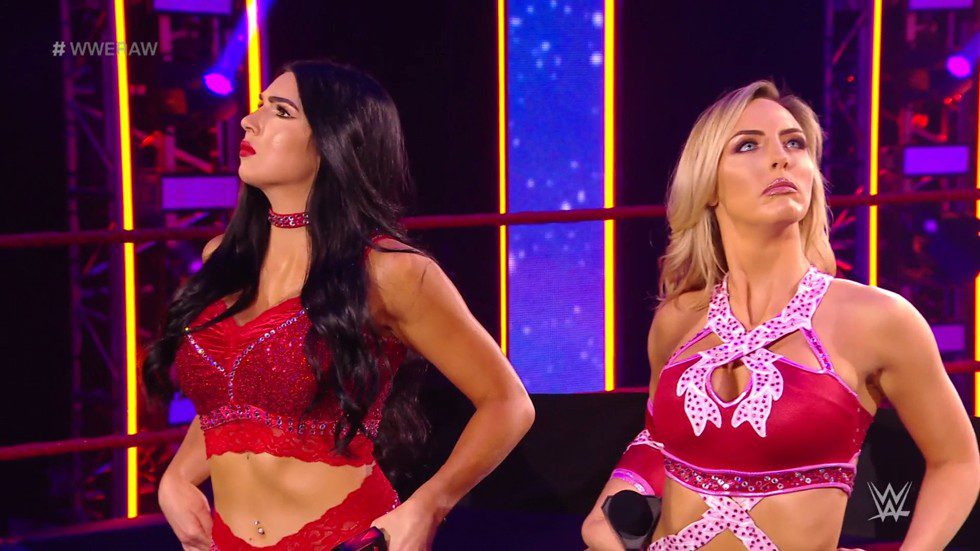 Continúa: Me dijo (Vince McMahon): 'Eres tan buena. ¿Qué estamos haciendo?' Le dije, 'Si es posible en los planes futuros, no lo digo ahora, pero en el futuro me gustaría ver lo que puedo hacer por mi cuenta'. Estoy tan a gusto con Jess, que siento que podemos conquistar el mundo juntas, pero quería ver qué podía hacer por mí misma. Mucha gente dijo: 'Fue tan estúpido que rompieran. ¿Por qué se han separado? Estaban tan bien juntas' y yo sentía que era culpa mía porque quería esforzarme y ver de qué era capaz. Luego, no sé, puede que haya sido la peor decisión que he tomado porque nunca pasó nada".
Muchos creyeron que The IIconics se separaron para que Peyton Royce pudiera tener un papel más destacado en solitario, pero rápidamente la pusieron en un equipo Tag Team con Lacey Evans.
Lee recibió un combate individual contra Asuka en el episodio del 22 de marzo de Raw. Ella dio a conocer que esa lucha sólo se produjo debido a un "fallo de COVID", no por su apasionada promo en Raw Talk.
Cabe recordar que Cassie Lee (Peyton Royce) fue liberada por la WWE en abril.
En otros temas
Charlotte y Max Caster en el ojo de la polémica por ofensivos comentarios sobre Simone Biles
Ex luchadora de WWE cerca de AEW