Resumen de Dark Side of the Ring: "The Double life of Chris Kanyon"
Resumen del último capítulo de Dark Side of the Ring. Se revisó la triste vida de Chris Kanyon y como le costó afrontar su homosexualidad.
Dark Side of the Ring y la vida de Chris Kanyon
The Dark Side of the Ring está destapando situaciones bastante controvertidas en la historia de la lucha libre. En su último episodio titulado "The Double life of Chris Kanyon" abordaron el caso de Kanyon y su oculta homosexualidad en un entorno no preparado para aceptarlo, un tema que definió su carrera y vida.
Resumen del episodio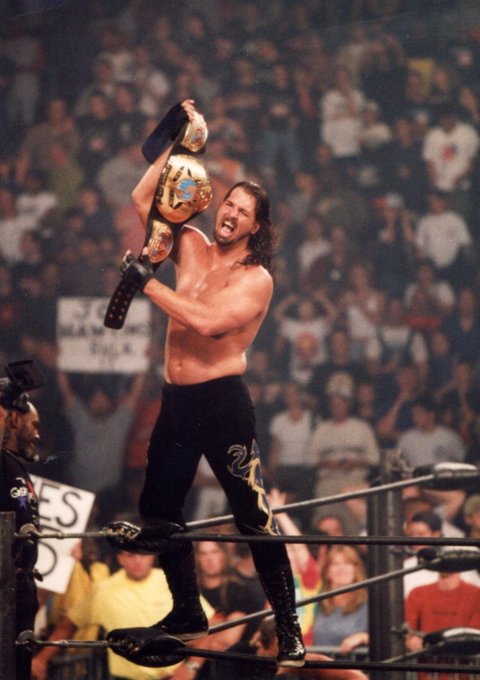 – Nos aclaran que por su educación estrictamente católica, es muy probable que Kanyon nunca se haya sentido cómodo con su homosexualidad. Que de hecho en una ocasión habló con un cura y le dieron un discurso sobre que se iría al infierno.
– Nos presentan a James Mitchell, mánager que quizás puedan reconocer por su rol en TNA y que es el hombre que introdujo a Chris en la lucha libre.
– Mitchell cuenta como llevó a entrenar a Kanyon con Glorious Moolah y que como novatada, ella programó un combate de Chris con Mae Young para que esta última le diera una paliza legítima.
– Mitchell cuenta que en una ocasión estaba ayudando a Kanyon a mudarse de casa y que al desfondarse una caja cayó toda su pornografía gay. En ese momento Chris tuvo que salir de un modo algo forzado del closet con Mitchell, quien guardó su secreto.
– Mitchell cuenta que Kanyon a menudo tenía conversaciones con hombres por internet, las imprimía y las metía adentro de una caja, la cual llevaba consigo a todos lados. Una actitud realmente extraña para ser alguien muy obsesionado con esconder su homosexualidad.
– DDP, los Young Bucks y otros alaban a Mortis, el personaje que Chris tuvo en WCW entre 1997 y 1998. También critican al NWO por haber influido creativamente en la decisión de eliminar el gimmick.
– Mitchell cuenta que en su relación de trabajo con Kanyon, un par de veces tuvieron peleas en backstage. En una ocasión Chris lo habría asfixiado. En otra, este quería golpear a Mitchell y el último le apuntó con una pistola.
– Hablan de la transición de Chris a WWE y sus problemas para establecerse debido a una seria lesión en el hombro. Sobre esa época, Mitchell cuenta que el luchador estaba muy deprimido y que tenía problemas de dinero.
– Hablan del infame segmento en el que Chris "regresa" a WWE dentro de un supuesto regalo de Paul Heyman al Undertaker. Cabe recordar que el Deadman le dio una paliza a base silletazos y está el mito de que fue un castigo del Undertaker y la empresa a su homosexualidad.
– Chris fue despedido luego del segmento mencionado y si bien dan a entender que pudo haber discriminación quizás, en el episodio también lo cuestionan.
– Se habla del run de Kanyon en las indies, sobre su posición de mentor con respecto a varios jóvenes talentos como Brian Cage y los Young Bucks, y sobre como termina de salir del closet, convirtiéndose en el primer luchador abiertamente gay.
– Se habla de negociaciones de Chris con WWE con la idea de exponerse como luchador homosexual auto-reconocido, las cuales no llegan a buen punto.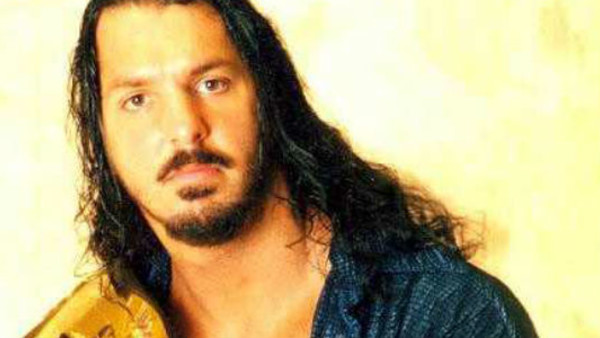 – Se habla de Kanyon en WrestleMania XX, show donde estuvo presente entre el público y en el que saluda a varios amigos. Resulta que lo invitaron a la fiesta de la empresa y él ahí mismo encaró a Vince McMahon por haberlo despedido.
– Uno de los Bucks comenta que Chris lo llamó porque se quería suicidar y tras hablar durante unos 40 minutos consiguió que no lo hiciera.
– Cage habla de que Kanyon comenzó a aparecer en el show radial de Howard Stern por el 2006 y que hablaba mal de WWE. En una de esas ocasiones llamó Ric Flair (ídolo de Chris) y dijo que él no era lo suficientemente bueno y que se ganó su despido de WWE. Cage dice que eso afectó muchísimo a Kanyon.
– Mitchell afirma que la última vez que vio a Kanyon fue en el 2010, en un combate . Ambos fueron a un bar después y Chris se veía bastante deprimido, haciendo chistes homofóbicos despreciándose a si mismo. Además, Kanyon le confesó que se había intentado suicidar hace poco, lanzándose contra un auto en movimiento.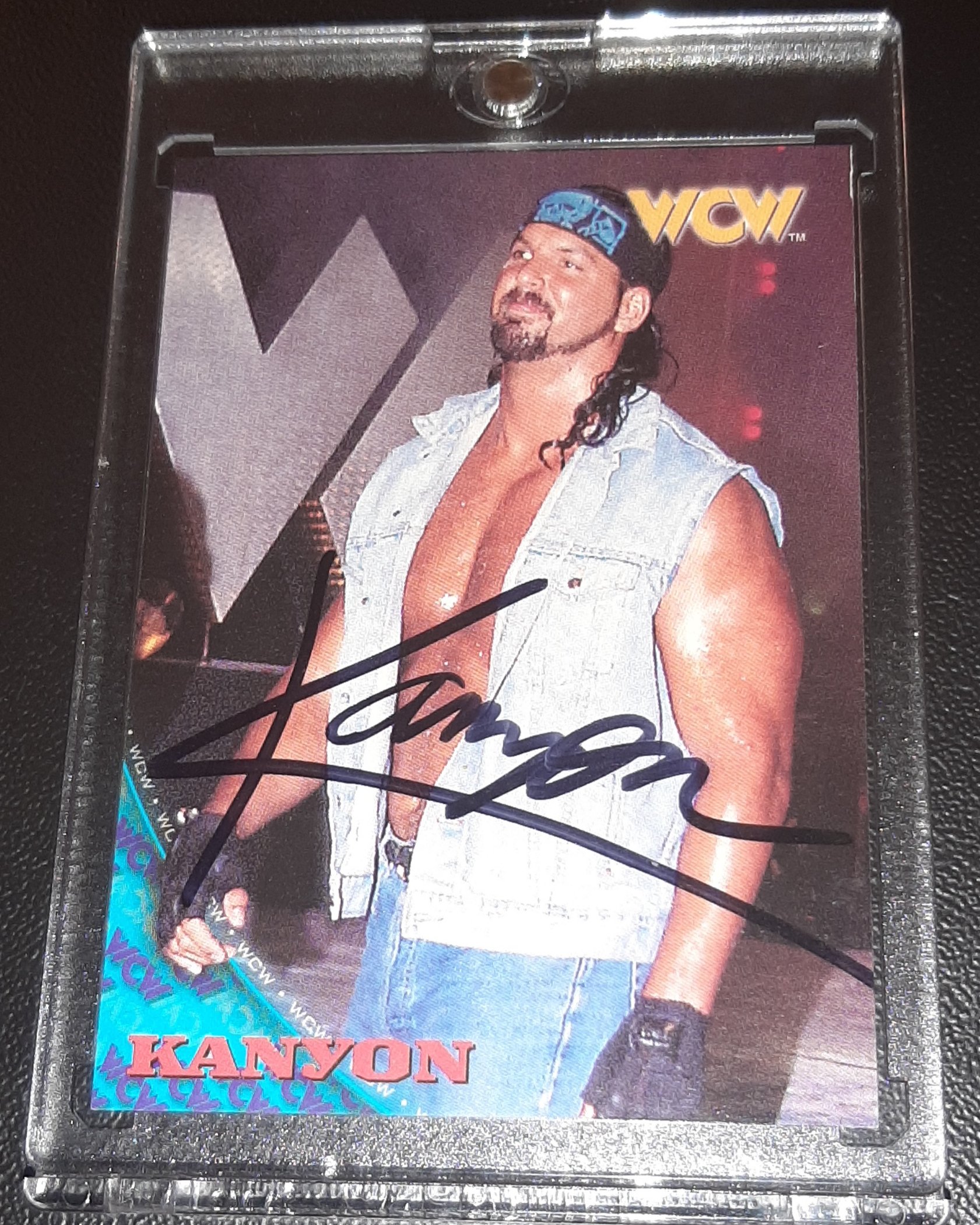 – DDP también vio por última vez a Kanyon el 2010 e igual intuía que el luchador no se encontraba muy bien anímicamente. Finalmente, Chris fue encontrado muerto ese mismo año debido a una sobredosis de antidepresivos. Tenía 40 años.
También te puede interesar
Dave Meltzer por primera vez le da cinco estrellas a un combate de Bryan Danielson.