Resultados NJPW Battle In The Valley y análisis del PPV
NJPW celebra un insólito PPV en USA con Okada, Ishii y Jay White entre otros nombres.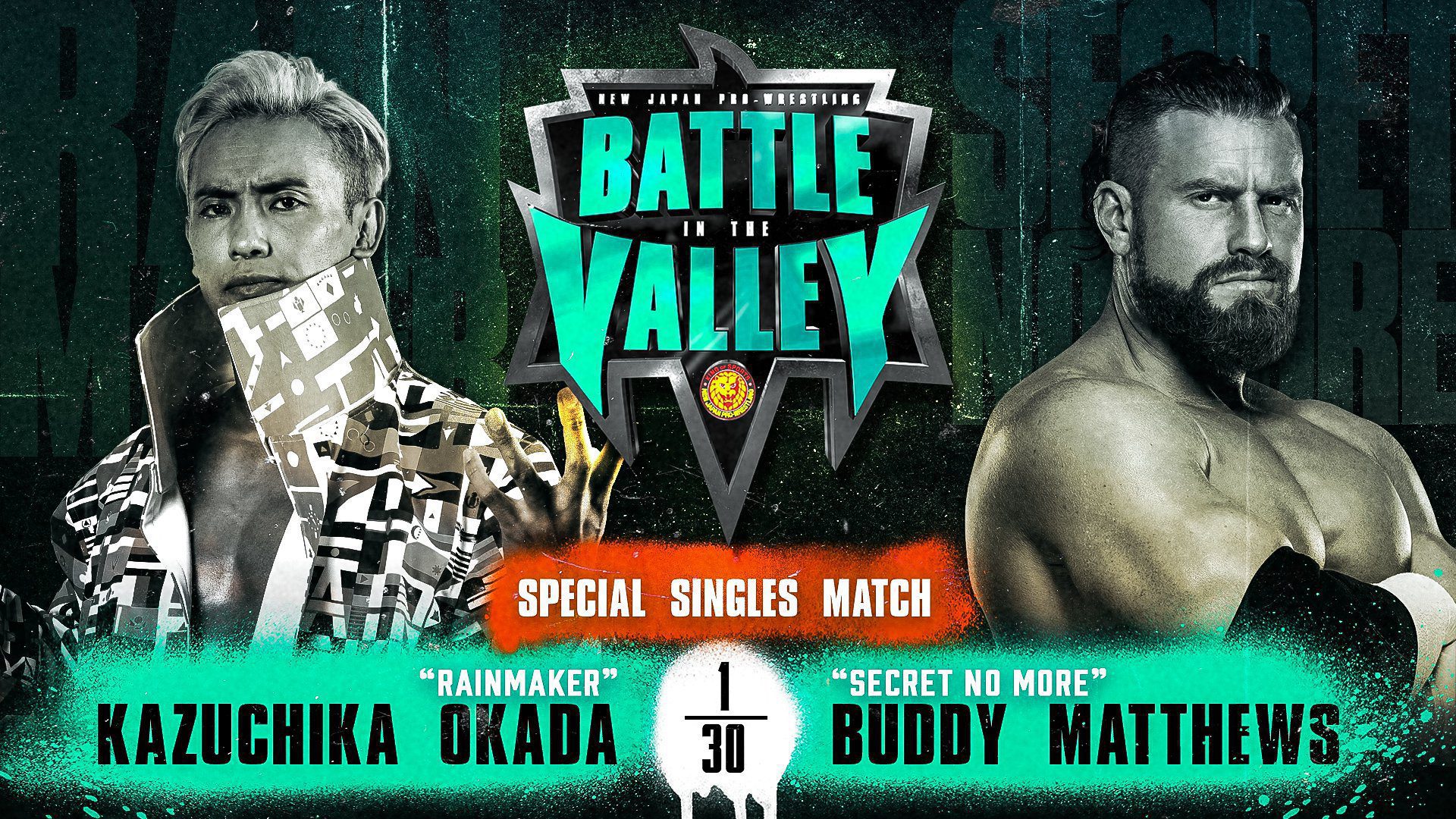 Resultados del show de NJPW en USA
Hoy NJPW en plena madrugada y comenzando al mismo tiempo que la última hora de AEW Full Gear, están celebrando un show en USA. ¿La gente a cargo tiene un maní en vez de cerebro? Es muy posible. Sea como sea, vamos con los resultados.
La cartelera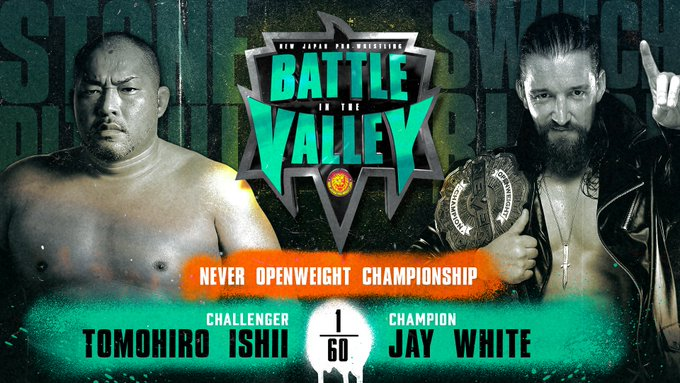 Resultados NJPW Batlle In The Valley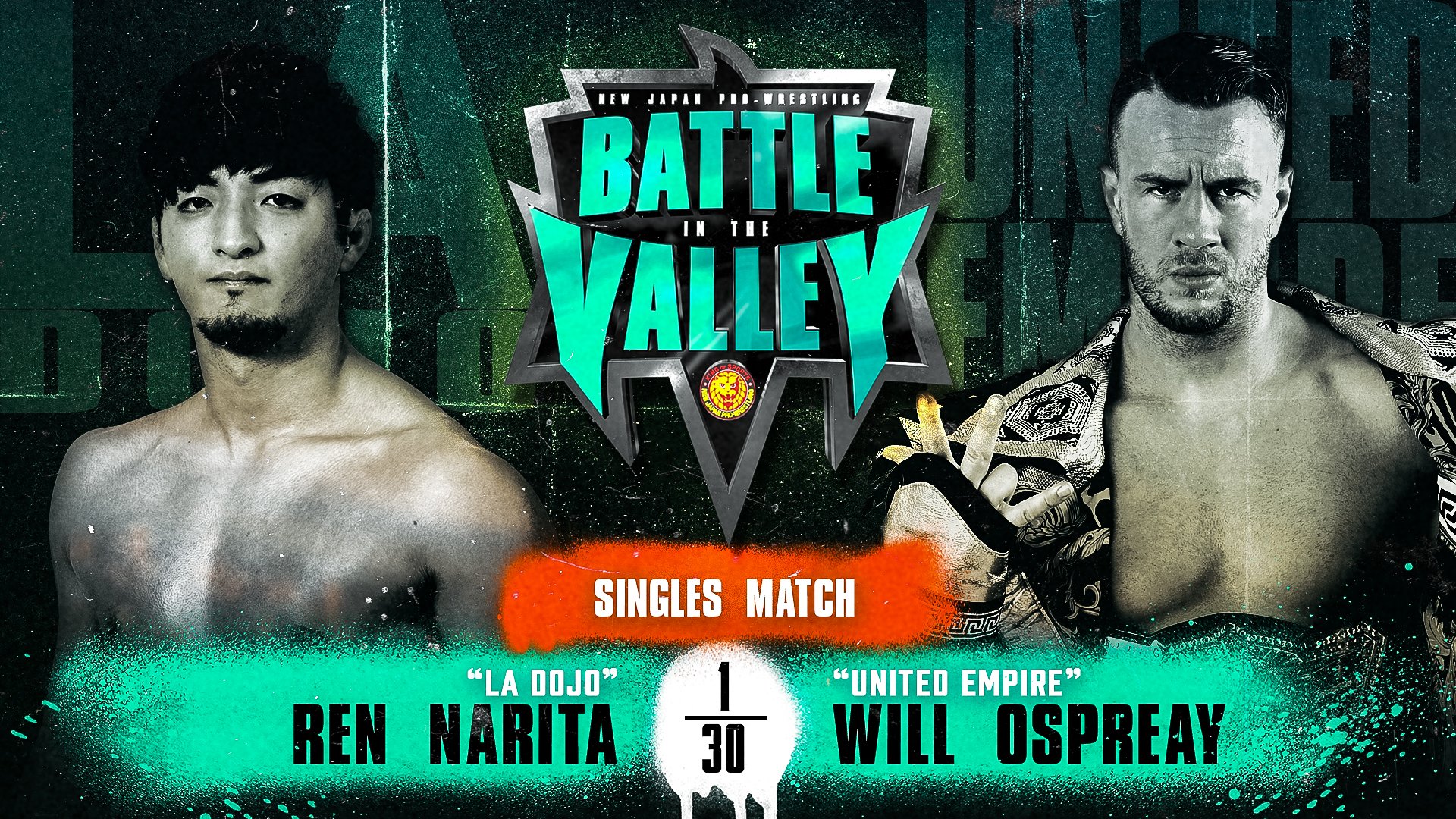 Josh Alexander vs Yuya Uemura
Combate corto, en el que Alexander sometió al young lion con el Ankle Lock. Estuvo bien, pero tampoco estamos hablando de una cátedra de lucha libre ni de un combate que estaba pensado para serlo.
Valoración: 2 jumbitos y medio.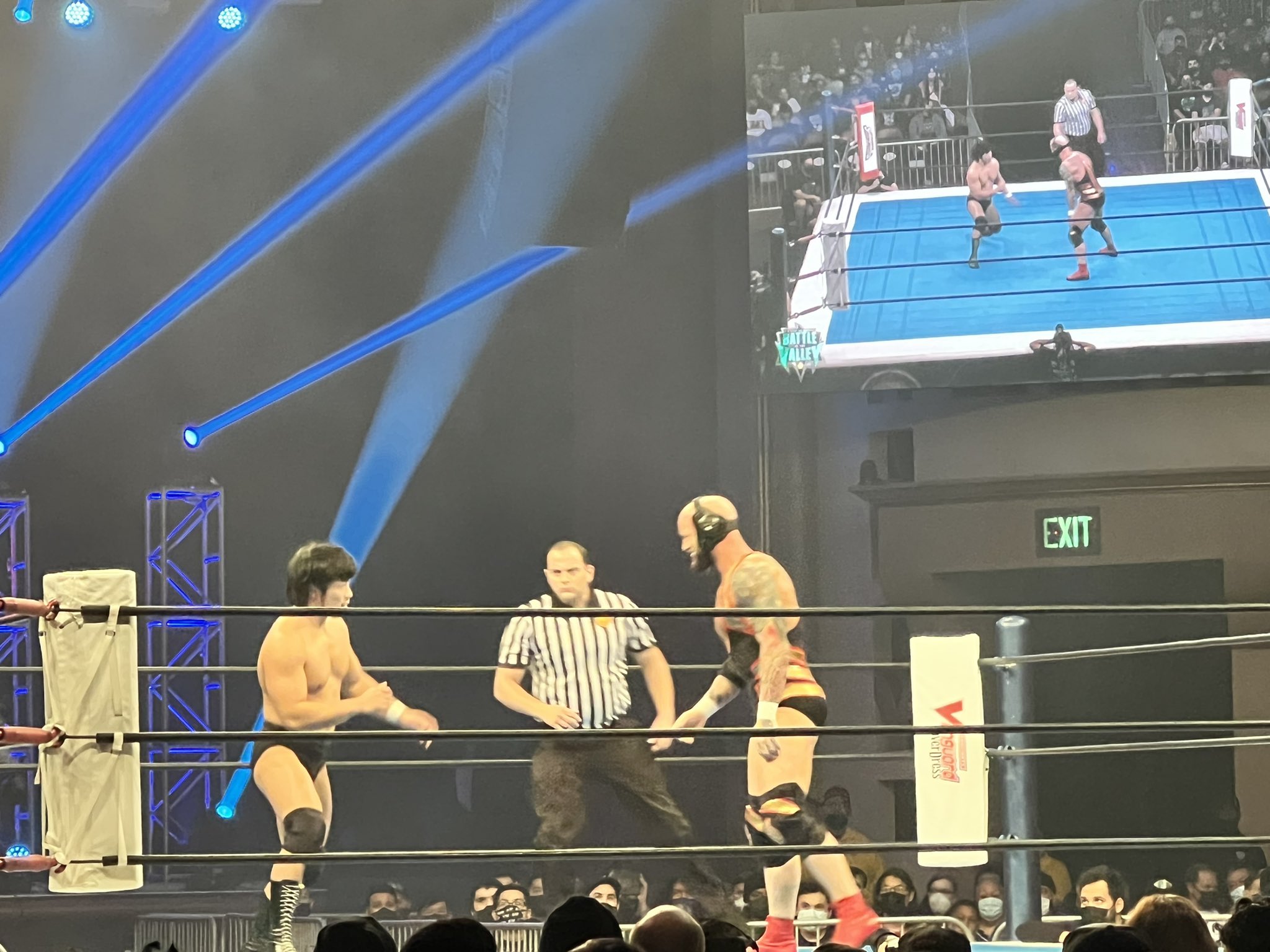 Stray Dog Army (BATEMAN & Misterioso) vs VLNCE UNLTD (Brody King & Chris Dickinson)
Victoria de Stray Dog Army. La lesión legítima a todas luces de Dickinson provocó un cierre muy improvisado y anticlimático del combate.
Valoración: 1 jumbito 3/4.
David Finlay, Fred Rosser, Alex Coughlin, Alex Zayne & Rocky Romero vs Team Filthy (Danny Limelight, Jorel Nelson, JR Kratos, Royce Isaacs & Tom Lawlor)
El típico multitag que no es malo en sí, pero que no deja mucho para el análisis. Ganó el equipo de Finlay y compañía.
Valoración: 2 jumbitos.
Clark Connors & Karl Fredericks vs United Empire (Jeff Cobb & TJP)
Estuvo entretenido. Eso sí, daban ganas de que TJP ganara y se terminó comiendo la victoria a manos de Fredericks.
Valoración: 3 jumbitos.
Will Ospreay vs Ren Narita
Decente combate y le dieron más minutos de lo esperado. Lo malo es que la inminente victoria de Ospreay ante un rival tan débil como Narita, se hace demasiado obvia. Además, el británico queda muy por encima del japonés.
Valoración: 3 jumbitos.
Moose vs Juice Robinson
No me gusta Moose y tampoco veo que Juice haya sido capaz de elevar demasiado el combate. Cómo era de esperarse, ganó Moose, quien es el actual campeón mundial de IMPACT. Que él hubiese defendido el título le habría dado muchísimo más juego a este match, pero como vemos, parece que las relaciones con NJPW no van tan bien.
Valoración: 2 jumbitos 3/4.
Kazuchika Okada vs Buddy Matthews
Uno de los combates más esperados de la noche. Era el momento de ver si Matthews (ex Buddy Murhpy) realmente "podía luchar bien" fuera de WWE. Aunque si me lo preguntan, hay mucho de mito en la idea de que si te formaste en WWE tu nivel in-ring debe ser muy mediocre. Los reales problemas de la empresa van más en temas de bookeo.
Este combate "prueba de fuego" era una exhibición, pero al menos fue una buena exhibición. Matthews cumple dominando físicamente a Okada a momentos, sacándose spots interesantes como el Suicide Dive y con las reversals al Rainmaker. Aunque como era de esperarse, el ace de NJPW se terminó imponiendo con su poderosa variante de Lariat.
Valoración: 3 jumbitos 3/4.
Post-match y tras el apretón de manos entre Okada y Murphy, apareció Will Ospreay anunciar que en la noche 2 de Wrestle Kingdom va contra el campeón de la noche 1. Así que como ocurrió lo que se veía venir desde hace varios meses. Muy predecible la NJPW actual.
Jay White (c) vs Tomohiro Ishii, NEVER Openweight Championship
El mejor White vs Ishii fue el del G1 Climax 30 y creo que dejaron la vara demasiado alta. Tanto el combate que tuvieron a inicios de año como el de este show me parecen simplemente inferiores.
Pese a todo, este match cumple y tiene detalles muy interesantes. Vemos a Jay de heel, utilizando tretas para dañar la rodilla y el cuello más adelante. Pero sin la intervención del Bullet Club (alías, la "banda gangrena"), la cual se la pasa arruinando combates de Jay con el overbooking.
Cómo siempre, el comeback de Ishii muy bien, rompiendo todo e incluso aguantando un Brainbuster. También suma el shock de que él termina derrotando a Jay en una defensa del NEVER que parecía totalmente asegurada. No será de lo mejor del año, pero es un combate muy recomendable.
Valoración: 4 jumbitos 1/4.
Lo interesante es que Jay sin el NEVER para defenderlo, no tiene nada para Wrestle Kingdom. ¿Cómo lo meterán en la card? ¿O es qué son veraces esos rumores de qué se va?
Tambien te puede interesar