Resultados NJPW Best of the Super Juniors 28 – Día 10 08.12.2021
Resultados de la última jornada del NJPW BOSJ. Seis luchadores quedan para el decisivo día 11.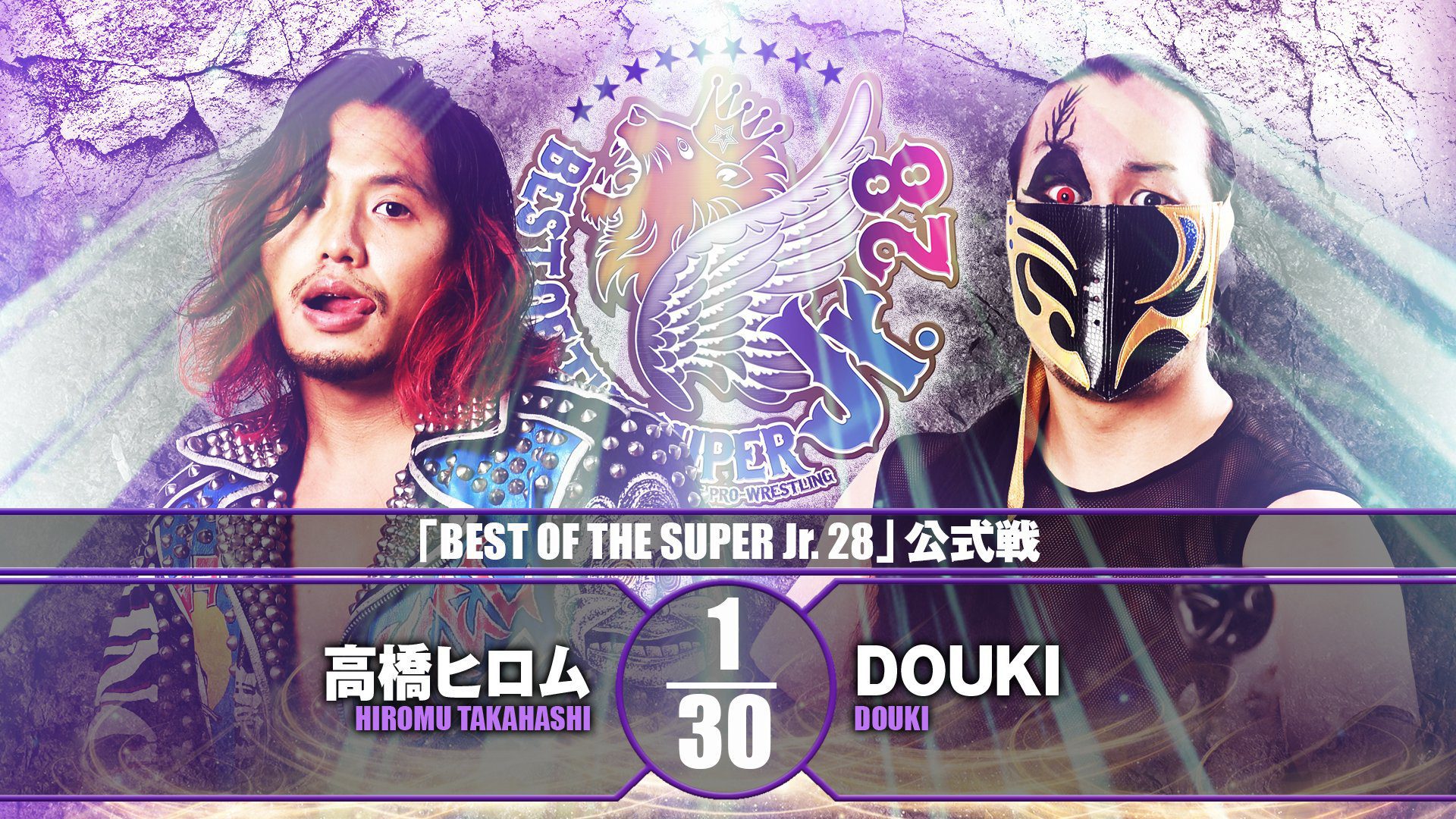 Día 10 del BOSJ de NJPW
Ya está definida la penúltima jornada del Best of the Super Juniors de NJPW. Hasta el momento, 10 luchadores de los 12 aún tenían algunas chances, por más ínfimas que fueran. Con los resultados de hoy, cuatro de ellos abandonan la competencia y seis quedan en pie para el decisivo día 11. A continuación los resultados:
– Kosei Fujita empató con Ryohei Oiwa en el típico combate de young lion vs young lion.
– Master Wato (8 puntos) derrotó a BUSHI (8 puntos). BUSHI queda ELIMINADO, pues solamente queda con la chance de aspirar a un máximo de 10 puntos y ya había más de dos luchadores con una puntuación superior a esa.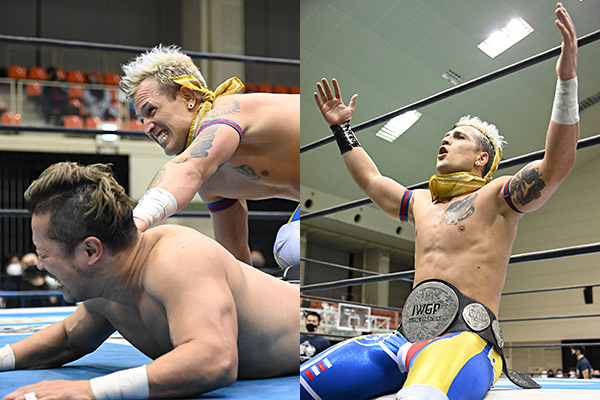 – Robbie Eagles (12 puntos) hizo rendir a Yoshinobu Kanemaru (8 puntos) con el Ron Miller Special. Kanemaru queda ELIMINADO, pues, se repite la causal de la eliminación de BUSHI.
– YOH (12 puntos) venció al Phantasmo (10 puntos) con el Five Star Clutch. Notable como YOH dio vuelta absolutamente un torneo donde partió comiéndose todos los pins.
– Taiji Ishimori (12 puntos) le sacó la victoria a SHO (12 puntos). El caso diametralmente opuesto a YOH, su ex compañero SHO fue incapaz de hacer rendir la ventaja que acumuló gran parte del torneo.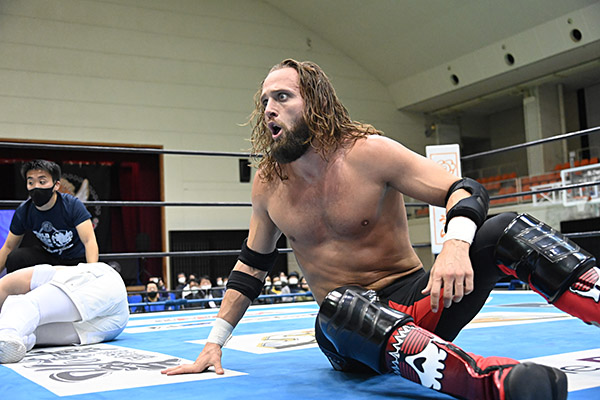 – El Desperado (13 puntos) acabó con Ryusuke Taguchi (8 puntos), tras someterlo con el Número Dos. Taguchi es el tercero que se va ELIMINADO por aspirar al máximo de 10 puntos.
– Hiromu Takahashi (13 puntos) venció a DOUKI (4 puntos) con el Time Bomb. Como consecuencia colateral, este resultado deja ELIMINADO al Phantasmo. El miembro del Bullet Club tenía algunas escasas chances ya que aún podía lograr los 12 puntos, pero con este resultado ya hay dos luchadores que tienen 13.
Tabla de posiciones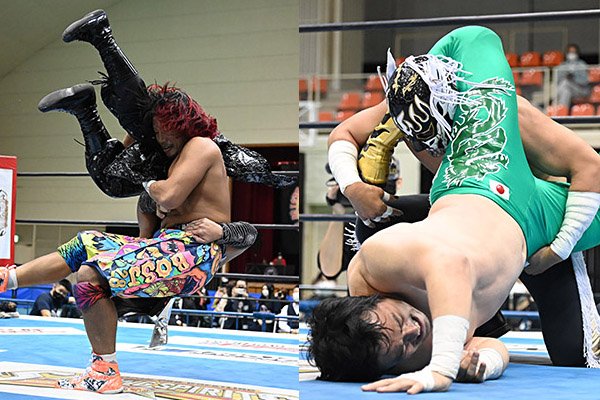 Una vez más, los resultados actualizados del BOSJ y de la World Tag League, los dos torneos que NJPW está realizando. Recordemos que los dos primeros lugares serán los finalistas. Hiromu y El Desperado tienen la preferencia, pero en caso de que pierda uno de ellos (muy factible con El Desperado siendo campeón) el terreno se le abre a los cuatro que tienen 12 puntos.
Si se da la situación de que el Desperado pierda y dos o más de los que tienen 12 puntos empatsn a 14, hay que considerar quien perdió con quien para definir: Ishimori derrotó a SHO y a Eagles; YOH venció a Ishimori y a Eagles; Eagles venció a SHO; SHO no venció a ninguno de los 3; y en cuanto al YOH/SHO, va a estar en la card de ese día 11. Podemos ver que las posibilidades favorecen a Ishimori y a YOH, pero esto está muy reñido para asegurar nada.
| | |
| --- | --- |
| Best of the Super Juniors | World Tag League |
| Hiromu Takahashi (13 puntos) | Dangerous Tekkers (14 puntos) |
| El Desperado (13 puntos) | Henare & Great-O-Khan (14 puntos) |
| Robbie Eagles (12 puntos) | SANADA & Naito (14 puntos) |
| Taiji Ishimori (12 puntos) | Goto & YOSHI-HASHI (14 puntos) |
| SHO (12 puntos) | Fale & Chase Owens (12 puntos) |
| YOH (12 puntos) | House of Torture (12 puntos) |
| El Phantasmo (10 puntos) ELIMINADO | Tanahashi & Yano (10 puntos) |
| BUSHI (8 puntos) ELIMINADO | GOD (10 puntos) ELIMINADOS |
| Yoshinobu Kanemaru (8 puntos) ELIMINADO | TenKoji (4 puntos) ELIMINADOS |
| Ryusuke Taguchi (8 puntos) ELIMINADO | Tiger & Nagata (2 puntos) ELIMINADOS |
| Master Wato (8 puntos) ELIMINADO | Great Bash Heel (2 puntos) ELIMINADOS |
| DOUKI (4 puntos) ELIMINADO | Suzuki & TAKA (0 puntos) ELIMINADOS |
También te puede interesar