Ex escritor de WWE: "Es un trabajo agotador e ingrato"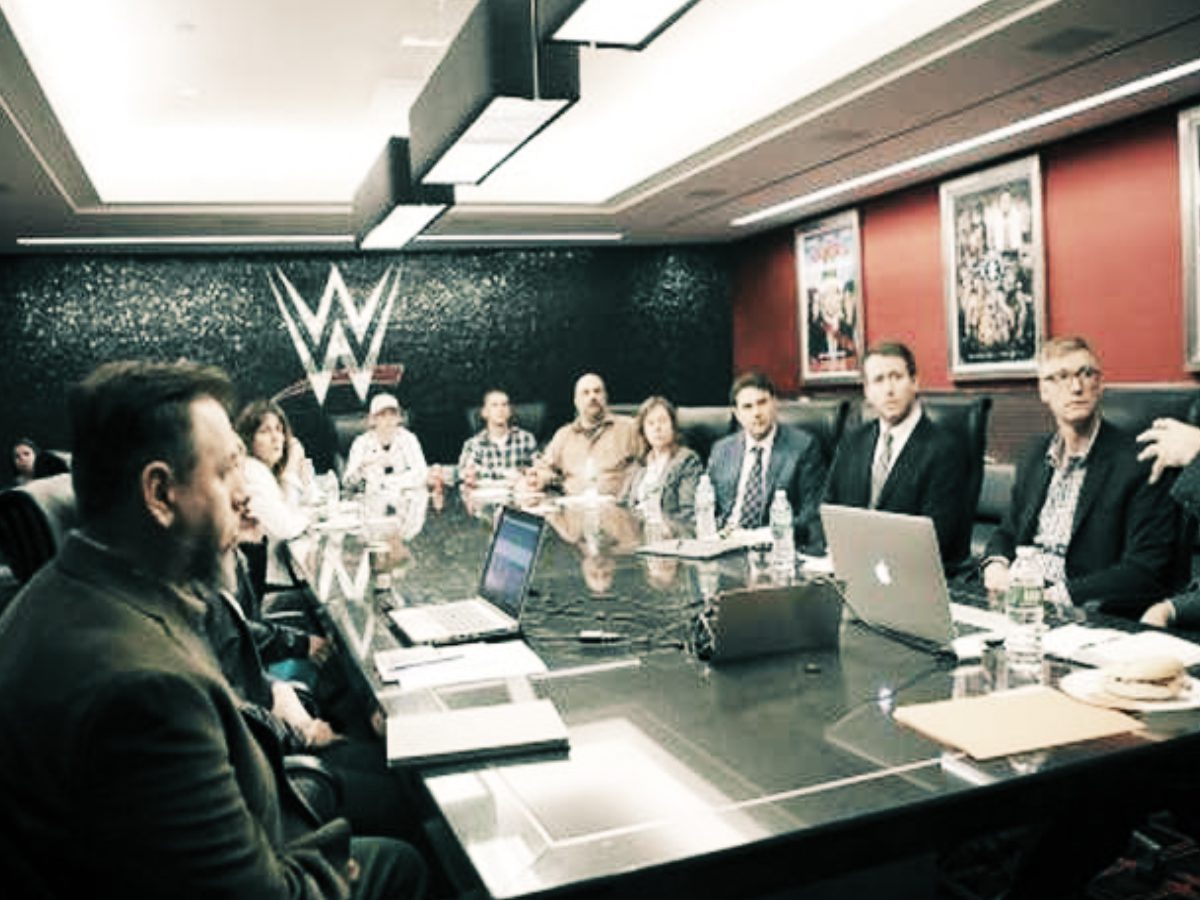 WWE es una empresa muy criticada por su rumbo creativo errático: Reinados de campeones que se terminan sin propósito, estrellas que pierden su empuje antes de tiempo, historias que se cortan sin explicación, cambios de personaje que no favorecen a los talentos, promos genéricas y una larga lista de puntos débiles.
El equipo creativo de WWE narrado desde dentro
El público ha considerado incluso absurdos varios ángulos e historias planteadas por la compañía de Vince McMahon. Pero hasta ahora no lo habíamos escuchado narrado por alguien que fue parte de la mesa creativa de la empresa. Kazeem Famuyide, ex escritor de la compañía, lo narró así en The Sessions con Renee Paquette:
"El equipo local es básicamente donde estás escribiendo el programa desde Stamford, estás dando ideas, estás en la gran oficina todos los días y estás como en este tanque de pensamiento de la creatividad. Mientras que el equipo visitante está en la carretera. Eres como un productor de carretera y estás con el talento todo el tiempo. Me lanzaron a la carretera inmediatamente. Me contrataron un miércoles y luego estuve en Money in the Bank el domingo. Así que me lanzaron muchas cosas muy rápidamente.
También empecé a desgastarme, y ellos pudieron empezar a verlo en mí. Es un trabajo agotador, agotador e ingrato. Es muy ingrato. Y tenía muchas otras oportunidades por ahí. Quiero decir que en mi undécimo mes, al cumplir un año de estar allí, me sacaron del equipo de carretera y estuve en el equipo local como el último mes. Así que me dije: "La escritura está en la pared, déjame ver qué más hay". Y entonces, tres semanas después, me dijeron: "No está funcionando. Pero nos sigues gustando y quizá pueda pasar algo más adelante'".
Pese a antecedentes de contratar personas que no siguen el producto o el wrestling en general o cosas como lanzarles un montón de trabajo sin preparación previa, no parece que WWE quiera cambiar su forma de trabajar en el corto plazo.
En otras noticias