The New Day quieren luchar contra los Young Bucks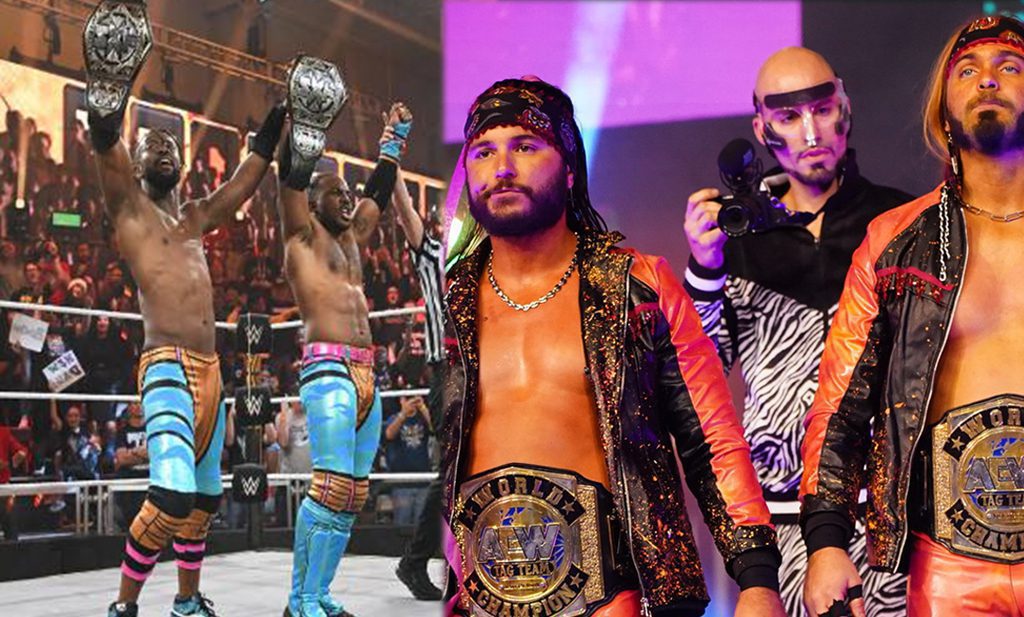 ¿The New Day vs The Young Bucks?
Kofi Kingston de The New Day ofreció una entrevista para TVInsider, donde entre otras cosas, habló sobre sus rivales favoritos.
"Los Usos son unos de nuestros mejores oponentes. Tengo que decir que ellos. Si has visto nuestras luchas, entonces no hace falta que te lo explique.

Dolph Ziggler y yo solíamos bromear sobre poder tener un Best of 500 Series. Cada una de nuestras luchas ha sido divertida e increíble. De momento disfruto mucho el poder luchar con Sami Zayn, porque tiene esa capacidad de generar reacciones genuinas por parte del publico.

Me gusta el estilo de Kevin Owens, tiene una habilidad increíble. Por último yo creo que elegiría a Edge. Cuando estás en el ring con el, sabes que va a ser bueno porque es muy bueno cuando se trata de contar historias."

Kofi Kingston
Tras esto Kofi habló sobre sus intenciones de enfrentar a los Young Bucks.
"Sabes, hay muchas personas con las que nos gustaría luchar. Hemos estado deseando el poder enfrentar a los Young Bucks por mucho tiempo. Sería un momento muy especial." Kofi Kingston
Recordemos que ambos equipos han sido considerados como los mejores Tag Teams de todos los tiempos, por lo que no es de extrañar que exista cierta curiosidad pro ver ¿quién es mejor? De momento parece algo imposible considerando que ambos equipos pertenecen a diferentes empresas, pero nunca digas nunca.
En otros temas.