The Undertaker habla sobre Bray Wyatt y las comparaciones entre sus personajes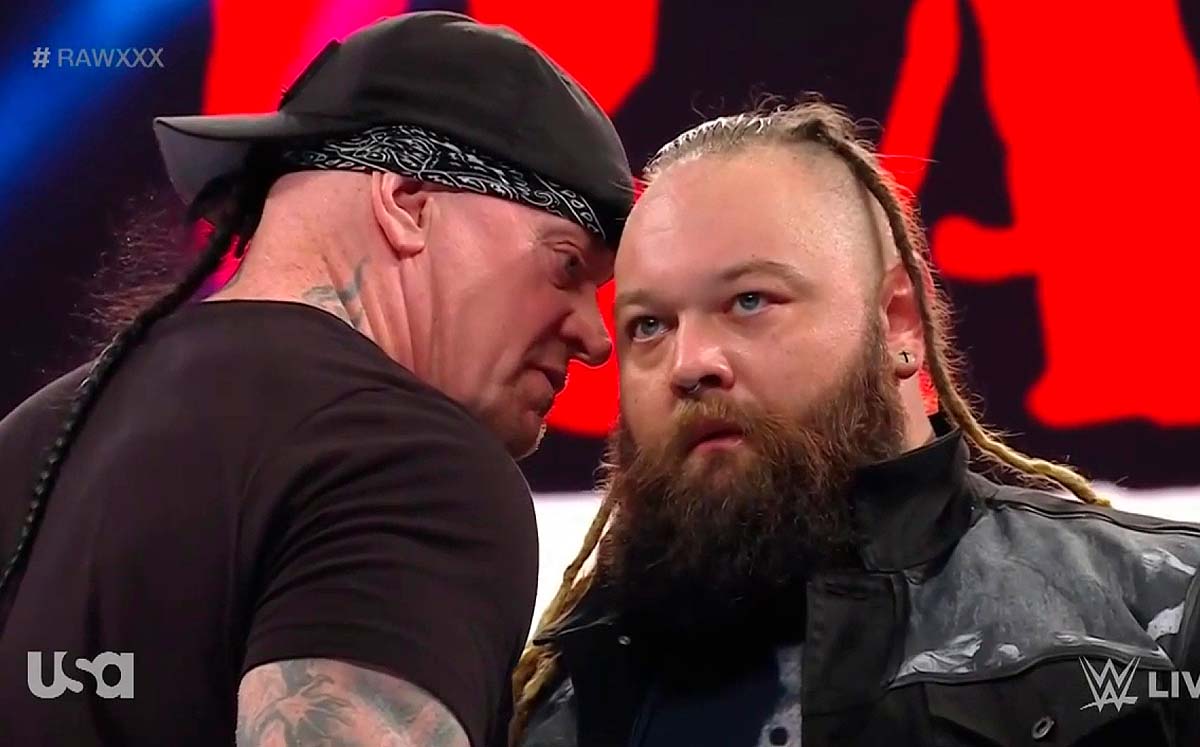 Las comparaciones resultan inevitables entre The Undertaker y Bray Wyatt, con los fanáticos buscando similitudes e incluso llamando al joven luchador el próximo "The Phenom".
En ese escenario, tuvieron un reencuentro en el especial XXX de RAW, donde el Taker le dijo unas palabras al oído a Wyatt.
"Obviamente, hay una gran cantidad de comparaciones entre su personaje y el mío", dijo en conversación con  Sportsnet's Tim & Friends.
Sin embargo, fue claro en decir que Wyatt tiene su propio estilo. "Es su propio personaje. No creo que sea justo para él compararlo conmigo. En el esquema general de las cosas, está en el mismo género sobrenatural, pero está haciendo lo suyo, y aprecio lo que está tratando de hacer".
"Y le he dado a entender que mi teléfono siempre está prendido y si necesita hablar conmigo, es genial. Estaría más que feliz en compartir mis experiencias con él", cerró.
En otros temas
JBL dejará de aparecer en WWE RAW