Paul Heyman explica el proceso creativo detrás de The Bloodline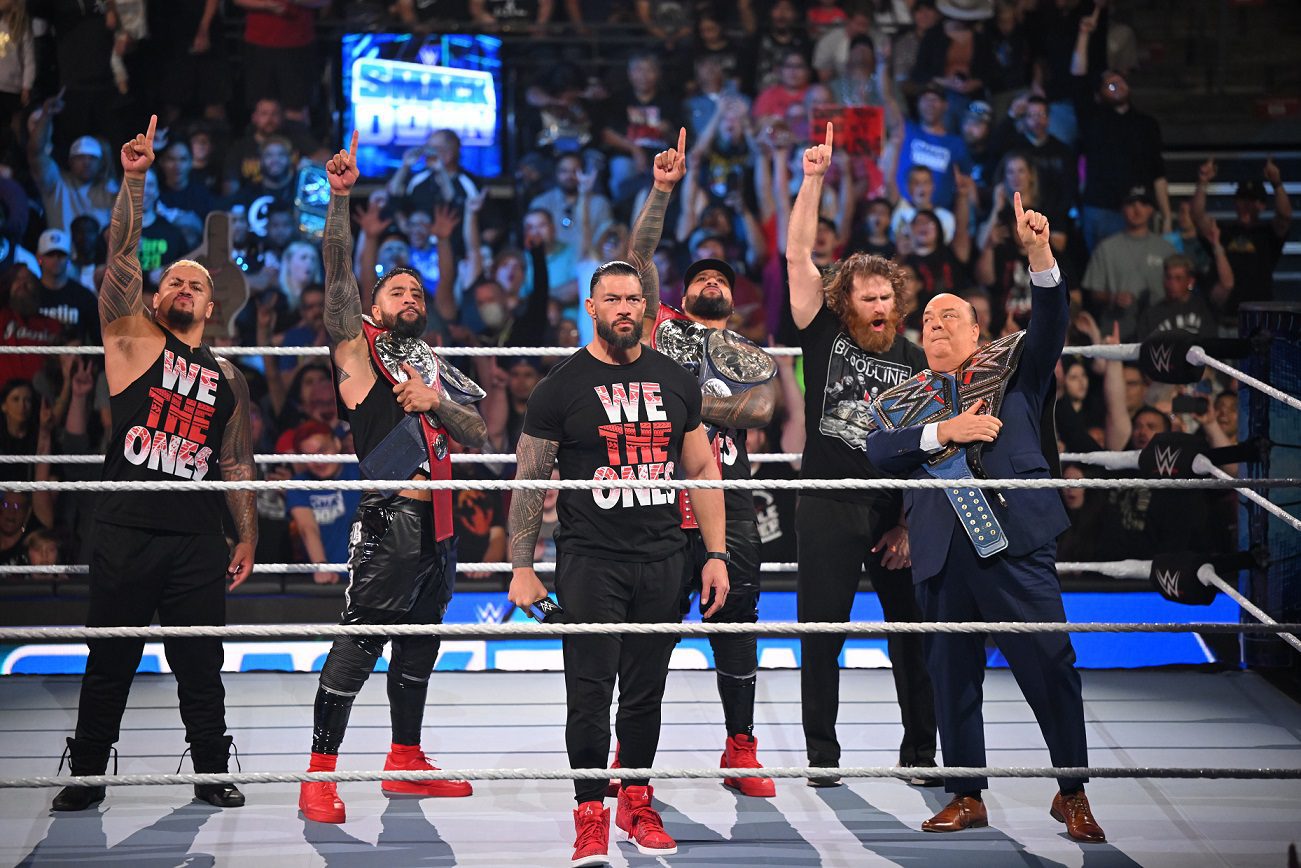 Hayman y el éxito detrás del Linaje.
Heyman concedió una entrevista para SI Media Podcast, donde The Wiseman explicó todo el proceso creativo que hay detrás del éxito de The Bloodline.
"¿Conoces esa vieja expresión, se necesita un equipo? Pues así es como funciona cuando se trata de nosotros. Hay muchas personas trabajando duro para que esto pueda funcionar. Y todo esto se filtra a través de la figura de Roman Reigns.

Hay muchas personas que acuden a mí para proponer ideas en torno a Roman, y luego nosotros las discutimos para crear algo que se amolde a la narrativa que buscamos, algo que podamos mejorar al ponerlo en nuestras propias palabras, o simplemente tenemos que rechazarlas para proponer otras cosas.

Tenemos que realizar un proceso diferente mientras presentamos otras ideas diferentes a las suyas. Y cuando digo ellos me refiero a como todo lo de Sami comenzó cuando Vince aún estaba a cargo, para luego tener que lidiar con toda la transición a Paul Levesque (Triple H).

Había veces en las que nos encontrábamos sentados en una habitación junto a Roman y los Usos, entonces uno de ellos simplemente dijo "Sabes esto sería sumamente bueno si hubiéramos a Sami." "Oh por el amor de dios,¿Porque no lo hicimos antes?" Los Usos tienen algunas ideas que podrían sorprenderte.

Tenemos a Michael Hayes que entiende perfectamente cómo se debe narrar una historia como parte de un encuentro. Luego está el equipo creativo de SmackDown a cargo de Ryan Callahan que es algo así como un héroe anónimo dentro de todo lo que hemos construido. Michael Kirshenbaum de quien seguramente jamás has escuchado.

Todos ellos forman parte de esto semana a semana en compañía de muchos otros como Chad Brbash o Zach Hyatt, hay cientos de personas que vienen a sentarse con nosotros ya sea dentro de la habitación, en el autobús de Roman o por medio de una llamada de conferencia, y entonces comenzamos a plantear diferentes ideas.

Es como ¿Qué resuena contigo? tu tienes hijos adolescentes, ¿Crees a ellos les gustaría ver esto? ¿De qué conversan cuando están almorzando en la cafetería de la escuela? Es todo un equipo de gente que nunca veras, de gente que jamás verás hablando sobre si mismos en redes sociales, porque ellos lo prefieren así".

Paul Heyman
Tras esto Heyman procedió a explicar la importancia que tuvo Sami a la hora de crear toda su rivalidad con Roman.
"La opinión de Sami también fue fundamental en todo esto, él es una persona que viene con esta idea de un personaje que pueda encajar con todo el grupo, en realidad no hay muchas ideas que tenga que estar poniendo sobre la mesa.

Es un grupo sumamente inteligente, todos estos chicos que he mencionado, no llegan con la idea de tirar múltiples ideas para ver qué funciona, ellos trabajan duro en cada una de sus ideas, jamás he visto a nadie llegar con una idea pequeña, todos tienen estos planes cuando vienen a presentárnoslos, es como "Entonces esto puede llevar a esto y después a esto otro, que a su vez hace referencia a lo ocurrido hace unas semanas."

Hacemos todo lo que podemos para darle sentido a todo lo que hacemos, y así es como funciona siempre, hay muchas historias detrás de toda la acción que ven en televisión". Paul heyman
Durante la entrevista Paul Heyman añadió que eso mismo fue lo que buscaron hacer cuando Jey Uso tomó la silla para atacar a Sami, haciendo una clara referencia a lo ocurrido durante Royal Rumble.
En otros temas.