El Big Gold Belt en WWE 1: La historia del World Heavyweight Championship
El Big Gold Belt y su recorrido en WWE
Tal como pueden revisar aquí, estoy haciendo un proyecto en torno al Triple Crown de AJPW con sus combates clásicos y no tan clásicos, y todo lo que eso ha representado en cuanto a la calidad que ha envuelto al título.
Ahora alejado de Japón, voy con un proyecto muy WWE. Todo lo que rodea al World Heavyweight Championship, el "Big Gold Belt" y dentro de lo que es la compañía de los McMahons. Un tema contingente, considerando que el Big Gold Belt (o más bien una versión del mismo) está de regreso con el nuevo campeonato mundial que se acaba de introducir en WWE.
Para demarcar una diferencia importante con el proyecto del Triple Crown, el título máximo de AJPW era defendido pocas veces al año y en general, pocos podían retar. Los títulos mundiales de WWE son defendidos en la mayoría de los PPVs mensuales y a veces en los shows semanales, contra luchadores de credibilidad variable. También, suelen ser defendidos en los House Shows, aunque en esta era moderna ahí jamás cambia el título de manos.
Para este proyecto revisaré todas las defensas en PPV y también cualquier combate de show semanal en el que el título haya cambiado de manos. También consideraré aquellos combates de show semanal que hayan tenido una cantidad de tiempo decente y buenos nombres involucrados. Lo que no revisaré para nada serán las defensas titulares de House Show.
También hay que matizar que a la hora de valorar combates, WWE nunca ha sido una empresa demasiado centrada en el ring y esto condiciona que es lo que vemos en el cuadrilátero. De hecho, nos vamos a encontrar con muchos combates que ocurrieron dentro de storylines buenas, pero que en el ring, dejan algo bastante olvidable.
La historia del Big Gold Belt
El cinturón con el disco de oro gigante fue creado en 1985 a pedido de Jim Crocket, para que fuera el título mundial de la NWA de ahí en adelante. Por entonces el sistema de territorios ya estaba en crisis, debido a la expansión nacional de WWE y a la que en contraparte hacía Jim Crocket Promotions, la empresa que terminó convirtiéndose en WCW. Tras separarse de la NWA, el Big Gold Belt pasó a ser el título mundial de WCW hasta el final de su existencia.
La primera vez que aparece el Big Gold Belt en WWE es en el Royal Rumble de 1992, cuando Ric Flair salió en malos términos de WCW y siendo el campeón mundial vigente, le envió el título por correo a Vince McMahon. Para cuando Flair debutó en WWE, no llegó a hacerlo portando el título. Pero si hubo un lapso en el que WWE aprovechó de promocionar la correa que brevemente tuvieron en su poder.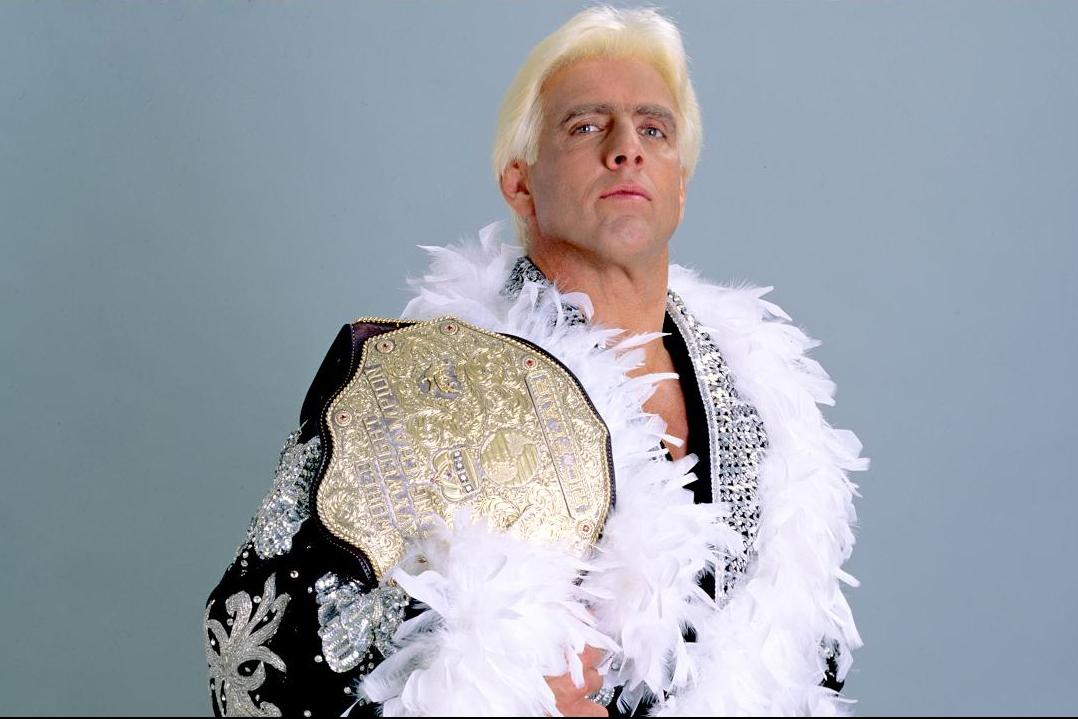 La segunda venida del WCW World Heavyweight Championship y la que sí nos compete, es cuando WWE compró la empresa y por tanto, adquirió el cinturón. En su existencia desde el 2001 al 2014 tuvo cuatro versiones. WCW World Heavyweight Championship (2001), siendo defendido junto al WWE Championship como Undisputed Championship (2001 – 2002), WWE World Heavyweight Championship (2002 – 2013) y siendo defendido junto al WWE como WWE World Heavyweight (2013 – 2014).
Aunque hubo momentos en el que el World Heavyweight Championship fue el título principal de WWE, la mayoría del tiempo el WWE Championship terminaba siendo encajado para ser considerado el más importante. Especialmente en los últimos años la liga que rodeaba al Big Gold Belt era muy inferior y tenerlo era casi como poseer un título de importancia mediana.
El cinturón en medio de la Invasión
La historia que WWE contó el 2001 y que nos creímos los pequeños de 10 – 11 años, es que Shane McMahon compró WCW y se unió a Stephanie que había hecho lo propio con ECW. Juntos fundaron la Alianza e invadieron WWE tratando de apoderarse de la empresa de Vince.
Como sabemos ahora, lo que ocurrió es que Vince compró WCW y ECW, e introdujo este ángulo de guerra de compañías para de alguna manera, encajar en el bookeo de WWE lo más interesante de las otras dos empresas. Así es como el Big Gold Belt hace su aparición en la forma del WCW World Heavyweight Championship y es defendido en la empresa individualmente, hasta la unificación de Vengeance 2001.
El cinturón hace su aparición en plena Attitude Era y un detalle algo olvidado de esta época, es que el título mundial se defendía muy seguido, un rasgo que (quizás por su inferioridad en valoración) en el World Heavyweight Championship se exacerbó. Nunca sería tan defendido como en el 2001 ni volvió a sentirse tanto como una papa caliente. De hecho, desde su llegada con Booker T hasta la unificación de Vengeance hay siete reinados.
El primer combate que vamos a revisar es del último show de la historia de Nitro, un show de WWE en la práctica y bookeado por Vince McMahon. Aquí vemos la definición del nuevo campeón mundial Booker T, quien será importante en la storyline de la Invasión.
Scott Steiner (campeón del WCW World Heavyweight Championship) vs Booker T (campeón del WCW USA Championship), WCW Nitro, 26 de marzo de 2001
Combate de menos de 5 minutos donde todo parece transcurrir a máxima velocidad entre el intento de trampa de Steiner y los principales moves de ambos, antes del pin del Booker. En si no le destacaría mucho por los contendientes, pero 5 minutos realmente no da para nada más que un combate muy pobre para las circunstancias y que aún así pudo ser peor.
Valoración: 2 jumbitos.
Tras aparecer en WWE, Booker defendió sucesivamente en RAW ante Buff Bagwell, Diamond Dallas Page, Kurt Angle y Chris Jericho. Hasta que en el SmackDown del 26 de julio, ocurre un shockeante (y a veces olvidado) cambio titular.
Booker T (c) vs Kurt Angle, WCW World Heavyweight Championship, WWE SmackDown, 26 de julio de 2001
El combate parte muy bien, con Angle enormemente dominante al principio y Booker (dentro de su in-ring cuestionable) haciendo bien de brawler fuera del cuadrilatero. Luego el combate se transfigura en una locura de intervenciones por doquier y el olímpico enormemente encendido con el público.
Finalizando, tenemos la intervención de Stone Cold (quien ya se había unido a la alianza) y le hace el Stunner a Angle mientras hacía el Ankle Lock. Pero Angle no queda noqueado y sorprende a Booker con un nuevo Ankle Lock que le da la victoria. ¿Hubo calidad? No lo sé, pero de que esto es entretenido a morir no lo puedo negar. Siendo el primer ex WWE que conquistaba el WHC de WCW, Angle se convertía una vez más en campeón mundial.
Valoración: 2 jumbitos 3/4.
Kurt Angle (c) vs Booker T, WCW World Heavyweight Championship, WWE RAW, 29 de julio de 2001
Tan pronto como ganó el WHC, Angle lo perdió en el siguiente show televisivo de WWE. A la postre, lo que hicieron con estas movidas es que el olímpico y Booker aumentarán su palmarés.
Antes del combate, Angle fue atacado por La Alianza y de esta manera Booker pudo dominar gran parte del combate… lo que lo hace bastante aburrido realmente. Cerca del final Angle tiene su comeback, pero la inconsciencia del referí y una oportuna Stunner de Stone Cold (una vez más) le terminó dando la victoria al Booker. Estuvo más entretenido el anterior combate.
Valoración: 2 jumbitos.
Tras recuperar ante Angle, Booker tuvo una corta defensa exitosa en SmackDown ante el Undertaker.
Booker T (c) vs The Rock, WCW World Heavyweight Championship, SummerSlam 2001, 19 de agosto de 2001
En el primer PPV de WWE donde se defendía el World Heavyweight Championship, le tocó el Main Event. Por supuesto, la presencia de The Rock ahí mucho tuvo que ver en la importancia del combate.
Aunque ver a The Rock es un tremendo acto en sí y a que el caos de las intervenciones de Shane McMahon es divertido, el combate no es nada del otro mundo. Lo que más se logra es la tensión de que Booker realmente retenga, lo que ocurre cuando anulan la cuenta del People 's Elbow. Pero como era de esperarse, terminó imponiéndose The Rock tras el Rock Bottom.
Valoración: 2 jumbitos 3/4.
Entre medio, en un RAW, The Rock retuvo en tan solo tres minutos contra Lance Storm.
The Rock (c) vs Rhyno, WCW World Heavyweight Championship, WWE RAW, 27 de agosto de 2001
Para mi gusto, Rhyno en esta época está infravalorado. Era un auténtico tanque, entre moves de inmenso poder, velocidad y mucha bestialidad. Desde antes de entrar al ring, le llega a hacer un combate muy competitivo a The Rock y constantemente lo tiene con la espalda contra la pared. También, siento que esta vez no se sintió tan exagerada la intervención de Shane, ya que le da justo el tiempo a Rhyno para intentar el Gore y a The Rock para sacarse el Rock Bottom.
Valoración: 3 jumbitos 1/4.
Posteriormente, Rocky también tuvo defensas cortas contra Christian y Shawn Stasiak.
The Rock (c) vs Booker T y Shane McMahon, WCW World Heavyweight Championship, Unforgiven 2001, 23 de septiembre de 2001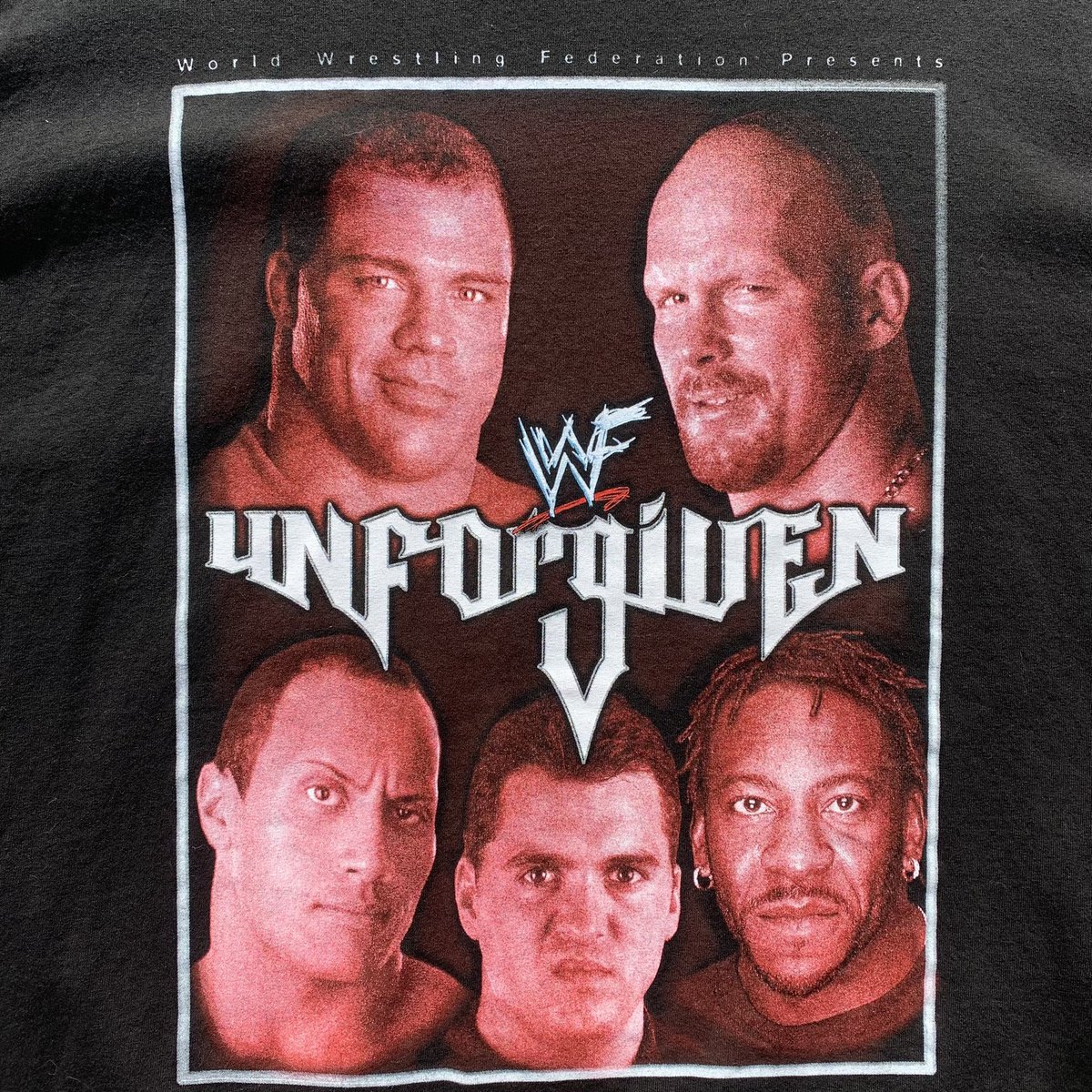 De esos combates típicos de WWE llenos de desconcierto y que lo que más deja son loles: Shane golpeando descaradamente con el cinturón; el referí Nick Patrick favoreciendo a los de la Alianza y peleando con otro referí; Test interviniendo; etc. Al menos, The Rock haciendo de top babyface deja en el combate chispa y diversión a montones, lo que salva en algo la contienda.
Valoración: 2 jumbitos y medio.
El cierre del ciclo de The Rock y Booker T en PPV se cerraba, pero pronto entraría otro nombre a la ecuación del cinturón: Chris Jericho.
También te puede interesar