Resultados Monday Night RAW 28.12.2020
Último RAW del año donde Charlotte se enfrentó a Nia Jax. Show que marca el final para un 2020 bastante penca para WWE.
El campeón de WWE Drew Mcintyre es el encargado de abrir esta edición de RAW en memoria de Brodie Lee/Luke Harper. El escoces habla sobre la lucha que tendremos esta noche donde Sheamus y Lee se enfrentaran por una oportunidad por el WWE Championship que ostenta. Ambos hablan sobre su amistad de 15 años (cada día más claro que Sheamus hará el turn), Keith Lee sale a escena para encarar a Sheamus por el ataque ocurrido hace una semana y advierte al campeón para que se cuide la espalda.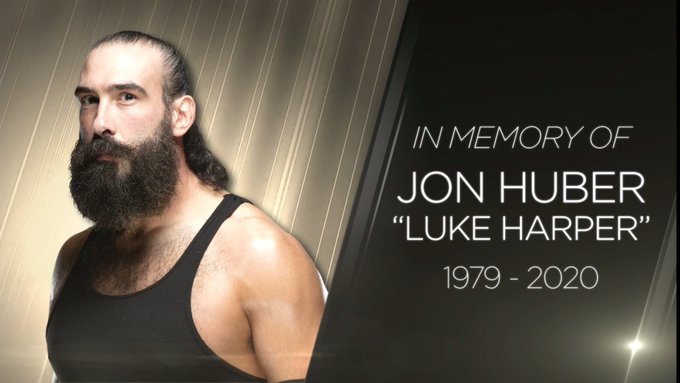 El Limitless obtiene una oportunidad titular
Primera lucha de la velada entre Sheamus y Lee para determinar al próximo retador de McIntyre, donde el irlandés opta por trabajar el brazo izquierdo del apodado Limitless aunque el de NXT obvio el daño como casi todos los payasos que salen de ahí. Finalmente Lee lograría conectar su Spirit Bomb para la cuenta tres y convertirse en el hombre que enfrentará a McIntyre la próxima semana durante RAW Legends Night.
The Miz en la mierda
Encuentro de peleles entre Gran Metalik y The Miz que cada día está más en la mierda. Miz dominaría al mexicano por momentos, pero finalmente Metalik lograría llevarse el pin para confirmarnos que The Miz no volverá a ser campeón mundial.
La Reina de Espadas vuelve a ser dominante en Raw
Primer combate femenino de la velada entre Shayna y Dana Brooke donde la excampeona en parejas enfoca su castigo al brazo de la face quien para mi sorpresa vendió mejor que Lee. Finalmente Shana lograría rendir a Dana con su Kirifuda Clutch, durante el post match Shayna somete a Mandy de la misma forma. Espero que esto sea un indicio de que se vienen mejores cosas para Shayna.
Del Firefly Fun House al Alexa's Playground
Nuevamente tenemos un segmento del patio de juegos de Alexa Bliss donde intenta que Randy Orton haga acto de presencia, suena la música de The Viper pero este no aparece. Vemos la entrada del Firefly Fun House en la pantalla y Randy entra por la puerta. Randy comienza a destruir el lugar mientras ataca a los peluches de Wyatt mientras Alexa le pide que se detenga.
AJ cierra el año con una victoria
Lucha entre el Phenomenal One y Elias, gran lucha nos dieron estos dos con un Elias que lució dominante ante su rival. Personalmente me gustó como Omos y Ryker se neutralizaron mutuamente evitando las interferencias innecesarias. Finalmente AJ Styles logra conectar el Phenomenal Forearm para la cuenta tres.
Retribution continua tras Ricochet
RAW repitiendo combates para variar, y en esta ocasión toco el turno de Ricochet y Ali quienes llevan rivalizando desde los últimos meses. La lucha comienza siendo dominada por el face hasta que los demás miembros de Retribution intervienen para ayudar a su líder. Finalmente Ali logra revertir un Shooting Star Press en Koji Clutch para someter a Ricochet. Durante el post match Ali le pregunta si acepta unirse a Retribution quien se niega para posteriormente atacar a su excompañero.
La Reina obtiene su venganza sobre Jax
Segundo encuentro femenino de la velada entre Charlotte Flair y Nia Jax donde la rubia aprovecha sus piernas para atacar a Nia, Flair buscaría la Figure Four pero Jax logra impactarla contra el esquinero. Finalmente Charlotte lograría cerrar la Figure Eight, Shayna entra para atacar a Charlotte con su Kirifuda Clutch causando la descalificasion hasta que Asuka entra para hacer el salve, parece que todavía tenemos rivalidad para largo entre estas cuatro.
Una división estancada
Lucha meh… que hemos visto desde hace ya varios meses con Hurt Business dominando a sus rivales hasta que hacen el tag. Acá se hace muy notorio lo estancada que está la división por parejas tanto de Raw como Smackdown con los mismos equipos de siempre como si no existieran otros nombres ya sea Fitibution o Lucha House Party. Victoria para los heels.
Tenemos un segmento donde Pearce le devuelve el maletín al Miz convirtiéndolo nuevamente en Mr. MITB increíble como payasean con el maletín.
Alexa suicida
Segmento entre Alexa y Randy tras ver como Randy destruía los muñecos de la Firefly Fun House, Orton exige a The Fiend pero Alexa le responde que esto se no se trata de él sino de ella.
Alexa toma un regalo y lo mete al cuadrilátero, Alexa le da gasolina y fósforos a Orton retándolo a que la queme como a Wyatt. Randy mira fijamente a Bliss por lo que ella comienza a insultarlo para provocarlo, Alexa se baña en gasolina… Randy le explica que le gusta ver a la gente sufrir pero no darles lo que quieren. Las luces se apagan mientras enciende un fósforo cerrando así el show.
Sigo preguntándome como puede existir gente que disfruta viendo estos segmentos de mierda.
Otra edición mala de RAW para cerrar el año, lo cual me recuerda que este 2020 fue una patada en las gónadas para todos.
También te podría interesar
AEW anuncia show especial en memoria de Brodie Lee.
Darren Young habla sobre algunos consejos que le dio Vince McMahon.