The Hurt Business trató de convencer a Vince Mcmahon de no separarlos
MVP y Bobby Lashley trataron de convencer a Vince Mcmahon de no acabar con The Hurt Business.
Durante la última edición de RAW sorpresa causó la decisión de separar al grupo más decente que había creado WWE en harto tiempo: The Hurt Business. Pero dentro de polémica hubo intentos de salvación por parte de dos de sus integrantes.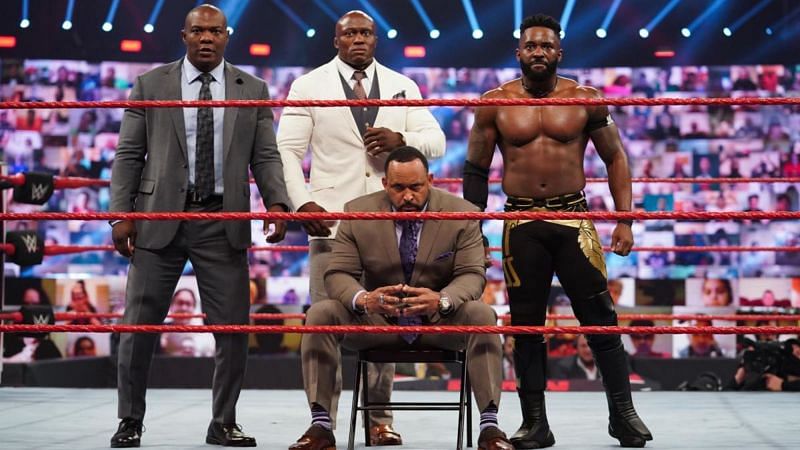 MVP y Lashley trataron de mantener The Hurt Business
De acuerdo al portal Fightful, Vince Mcmahon hizo una llamada donde mencionó que disolvería al grupo, una decisión que poco agradó a Bobby Lashley y MVP, quienes se reunieron con él para hacerle entrar en razón y no terminara con el grupo. Para mala fortuna de ellos, Vince se negó a cambiar de opinión.
"Las fuentes indican que tanto MVP como Lashley se reunieron con Vince para hablar acerca de la idea de separar al grupo, pero este último se rehusó a cambiar de decisión", señaló el medio.
Tras el fracaso en la negociación, WWE realizó el segmento donde Lashley y MVP echaban a Shelton Benjamin y Cedric Alexander del grupo tras ser incapaces de detener a Drew McIntyre camino a WrestleMania.
Una decisión que fue mal recibida por muchos fanáticos, incluso por Batista, quien a través de sus redes sociales mostró su descontento con el segmento propuesto por Vince Mcmahon.
En otros temas