Resultados WWE NXT 04.05.2021
Un nuevo WWE NXT celebró la empresa, edición marcada por el regreso de Finn Bálor y nuevas campeonas.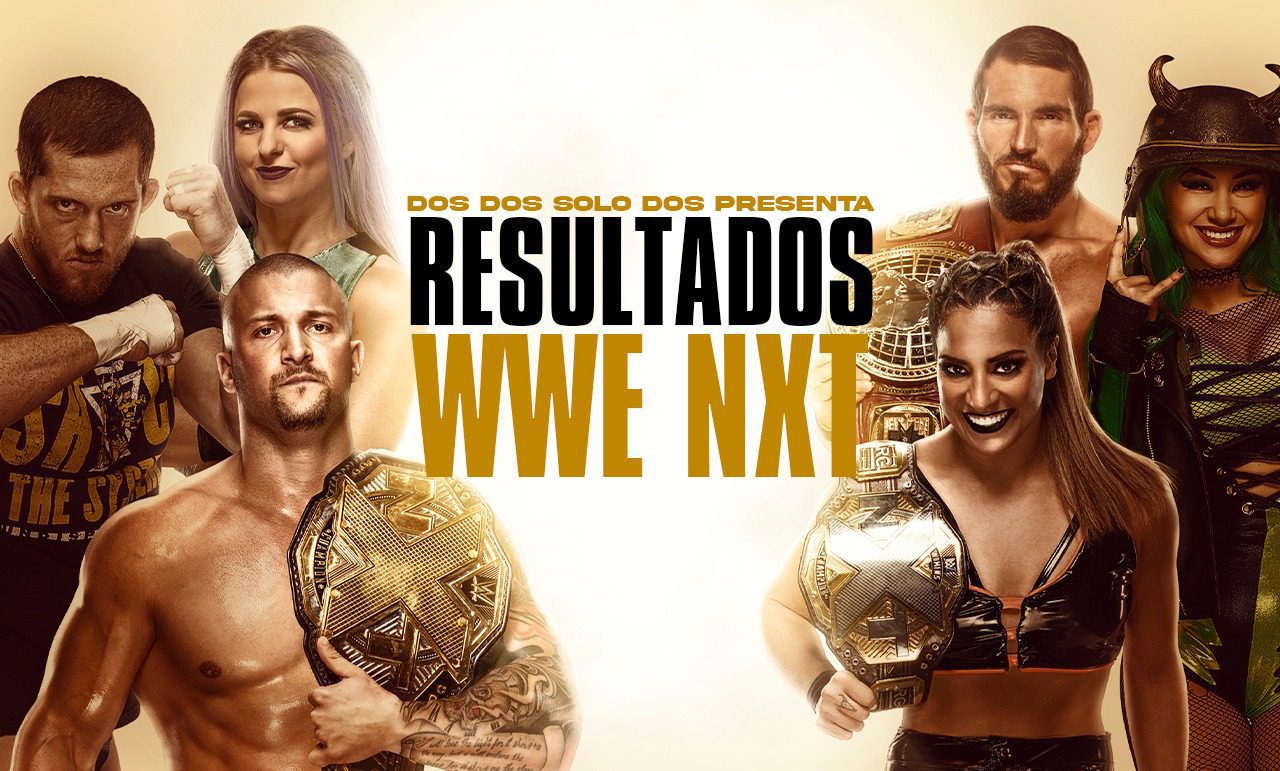 Bienvenidos a una nueva edición de WWE NXT, que destaca por el regreso de Finn Bálor, acá los resultados con su respectiva opinión de la marca del ñato.
WWE NXT 04.05.2021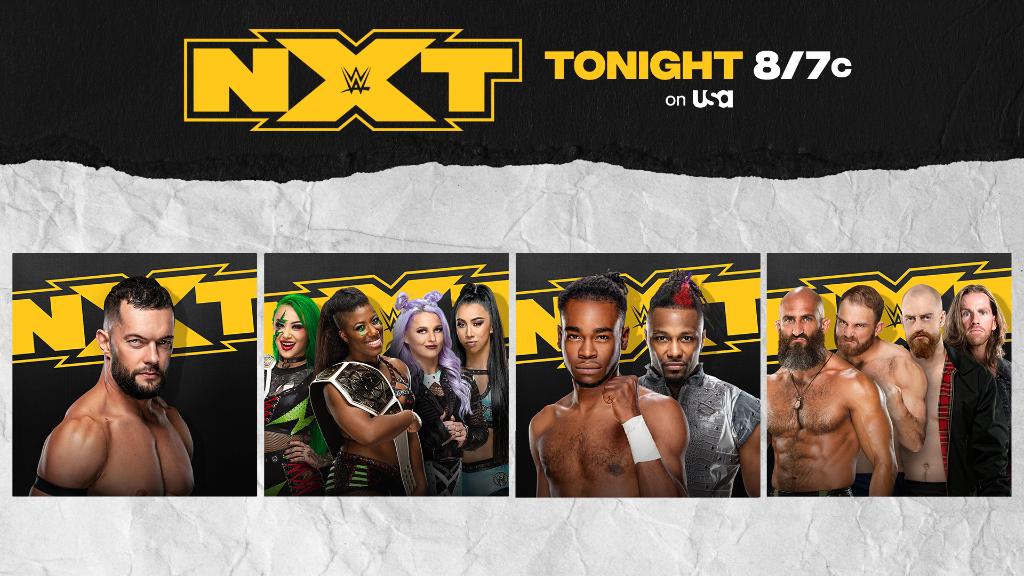 Leon Ruff vs Isaiah "Swerve" Scott Falls count anywhere
Bueno, este es mi debut reseñando un semanal de NXT y lo primero que me topo es con un combate basado de spots (la estipulación también potenció esa tónica). NXT tiene la tendencia de adornar sus encuentros con movidas y mucho vértigo aunque luchen 2 fitis. En fin, combate entretenido para el ojo menos exigente, aunque las expresiones faciales de Ruff y su selling nunca me gustaron. Ah, y ganó Scott.
Asher Hale vs Cameron Grimes
Bueno, infaltable el squash. Poco que decir, Gano Grimes que dentro de todo no es tan mal personaje, pero igual meh.
Tag team Match: Ciampa y Thatcher vs Grizzled Young Veterans
Generalmente los tag team matches de NXT suelen ser entretenidos y este no se queda atrás. Dinámico, buen ritmo, idóneo para "prender al público" (si es que hubiese "normalidad"). Ganan Ciampa y Thatcher.
Bueno, Thatcher es un buen luchador aunque algo torpe con las cámaras (y sus expresiones estéticamente no son lo más bonito de ver) y Ciampa… bueno, aquí no estuvo tan spotty. No me desagradó ver esto.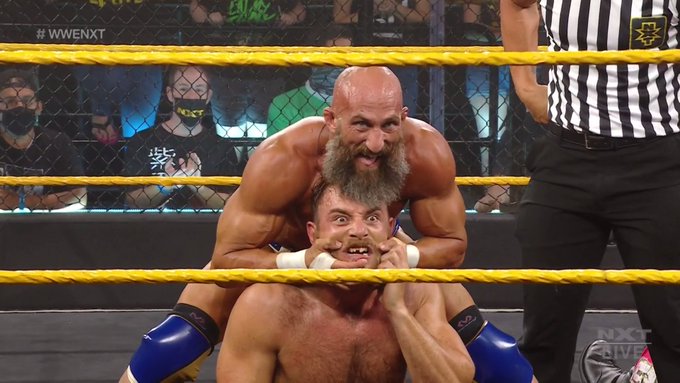 Bueno, también tenemos uno de los segmentos principales del show teniendo de protagonistas al campeón Karrion Kross (ft Scarlett) dando una promo donde afirma que esta aburrido de todo y que le sacará la chucha a Theory (al parecer Kross es una especie de tweener que ataca de igual modo a heels aunque su personaje en si no tiene un matiz claro en ese sentido). Pero weno, después aparece Kyle, después Dunne y… RETORNO DE BALOR. Brawl entre los 4 en el ring hasta que los guardias se meten. Todo parecia acabar hasta que aparece en acción Gargano con su perkin y le mete un titulazo en la cara a Kross y se retiran.
Sarray vs Zaida Ramier
Bueno, segundo "squash" de la noche. Gana Sarray.
Jake Atlas vs LA Knight
Otro squash genérico de relleno entre 2 wns genéricos salidos de algún CAW del 2K.
Main Event: TCB (Ember Moon y Shotzi) vs. The Way (Indi Hartwell y Candice LeRae) Street Fight, Tag team championship
Tag team con algunos spots interesantes (como la plancha de Shotzi a Indi Hartwell) y entretenido en líneas generales pero… nada sobresaliente, es decir es la forma en que se bookean ese tipo de combates en NXT y WWE en general. Bueno, gana The Way y tenemos nuevas campeonas. Ah, también decir también que Ember con Shotzi dan un poquito mucho cringe.
Otros Segmentos del show:
Segmento Cringe semanal de Gargano.
Promo de Toni Storm.
Teleconferencia de Imperium con WALTER pichuleando a Wolfe por pegarle a Killian Dain.
Promo de Santos Escobar con el legado del fantasma y aparición por teleconferencia de KUSHIDA confrontándolo.
Careo por pantalla entre la campeona Raquel Gonzalez y Mercedez Martinez.
Segmento callampero de Shotzi con un perrito que se cagó en su tanque.
Segmento de Dibiase con Grimes.
Próxima Semana:
Raquel González vs Mercedez Martinez por el titulo femenino de NXT.
Karrion Kross vs Austin Theory.
Santos Escobar vs KUSHIDA NXT Cruiserweight Championship.
Conclusiones:
No fue un show mediocre, pero tampoco destacable. Harto relleno y segmentos aburridos, pero se podría decir que algunas rivalidades tomaron un poco de forma para los duelos titulares de la próxima semana y los tag teams fueron entretenidos.
Otros temas
RAW aumenta en espectadores y sigue líder en demos
Drew McIntyre recordó la improvisación que se vivió al inicio de WrestleMania