Zelina Vega pidió consejo a Booker T sobre interpretar un personaje de la realeza
Zelina revela que buscó el consejo de Booker T para interpretar su actual personaje.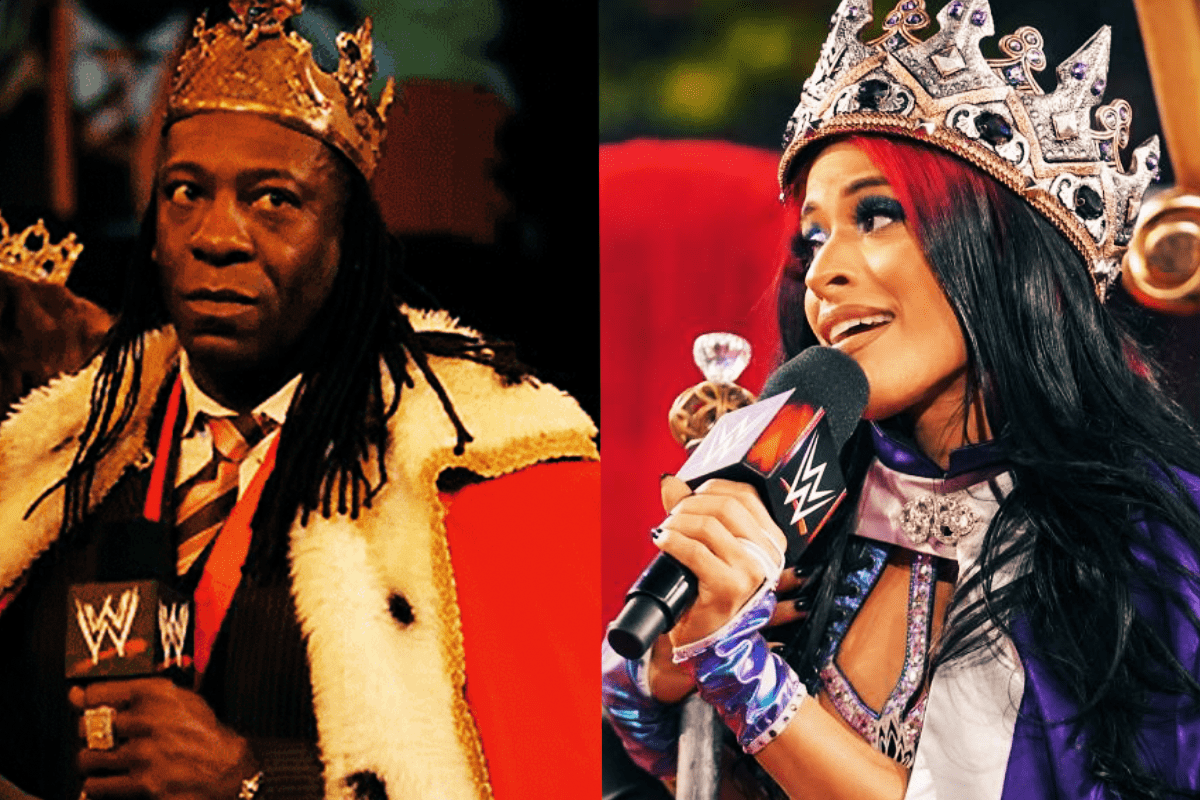 Zelina Vega derrotó a Doudrop y se convirtió en la reina de Queen´s Crown de WWE. El torneo no estuvo libre de críticas, hubo un tiempo muy limitado para todos los combates. Aun así, esto representa un empuje en la carrera de Zelina. No solo es el acto de haber salido ganadora, también implica que asuma el papel de una reina.
Zelina Vega pidió consejos a Booker T
Zelina Vega asistió al podcast Out of Character y dijo que no dudó en llamar al maestro en interpretar gimmicks de la realeza: Booker T. El cinco veces campeón de WCW tuvo un recordado paso como King of the Ring, donde su personaje pasó a ser un recurso cómico, retratando a alguien a quien se le suben la fama y el éxito a la cabeza luego de ganar el torneo. El acto lo completaban Sharmell como su reina y William Regal con Finlay como sus guardias y presentadores.
"El rey Booker es mi rey favorito, así que lo llamé cuando esto sucedió y dije: 'Necesito tu ayuda. Necesito tu opinión. ¿Cómo puedo lograr llegar a una parte de dónde te llevaste esto? Fue increíble y estoy muy agradecida por esa conversación".Zelina Vega
"No solo quiero que la gente vaya, 'Zelina fue la primera,' también quiero escuchar, 'ella fue mi favorita'. Esa es una de las cosas de las que Booker y yo estábamos hablando. Si estás viendo la lucha libre, estás viendo algo equivocado. Necesitas ver películas y momentos y personas reales porque de ahí proviene la verdadera emoción. No quería hacer nada similar a él porque nadie será el Rey Bookah y la Reina Sharmell. Son intocables. Recuerdo haber hablado con Vince sobre el acento y no creo que él supiera que yo puedo hacer un acento. He intentado que suene cada vez peor cada vez que lo hago. Es una capa adicional, que lo hace más divertido".Zeline Vega
Zelina agrega que su intención con el acento es generar cierto rechazo, ya que está en el papel de heel. Pero contrastarlo con hacer cosas absurdas, como saludar a la nada con actitud de reina mientras otras discuten entre ellas. Su objetivo es quedar en la memoria de muchos y ser la reina favorita.
En otros temas