Resultados AEW Rampage New Year's Smash 31.12.2021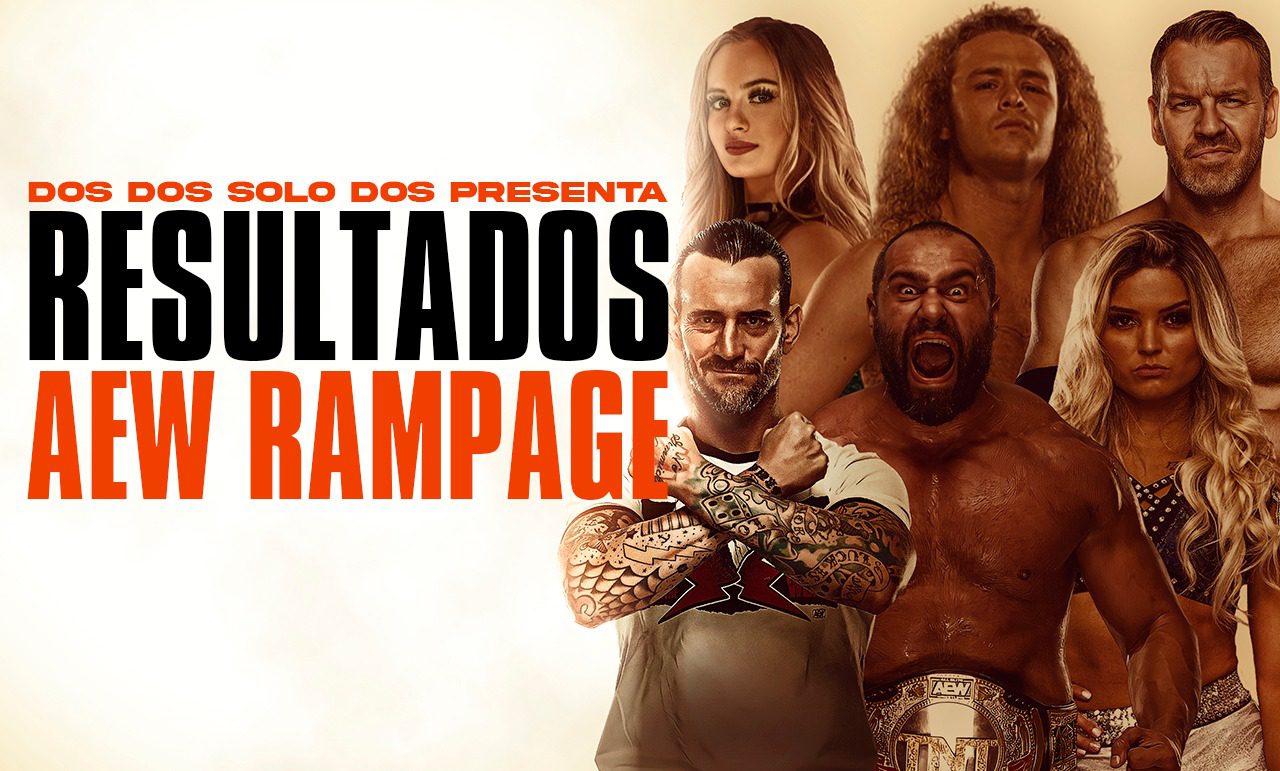 AEW Rampage cerró el telón de este 2021 por todo lo alto, con una lucha titular del TNT, combate de la división femenina que está dando harto que hablar.
Acá lo sucedido en el último AEW Rampage:
Darby Allin derrotó a Anthony Bowens. Luego de la lucha aparece Andrade quienes distrae a Darby y Sting, a quienes atacan The Acclaimed.
Tay Conti y Anna Jay vs Penelope Ford y The Bunny, lucha callejera. Victoria para las face en un match que luego de pasadas las celebraciones habrá que ver.
Cody Rhodes venció a Ethan Page pare retener el Campeonato TNT.
Sin duda lo más llamativo fue el combate femenino que impactó por su violencia, una botella impactando el cráneo de Tay Conti provocó una hemorragia que llevó el combate a otro nivel de brutalidad.
Así fue la última jornada de AEW Rampage. Queda esperar el informe del rating de esta semana y ver si las fiestas de fin de año han afectado los niveles de audiencia o no. Normalmente el programa no tiene problemas para mantenerse de forma constante sobre el medio millón de espectadores.
El año pasado este show de AEW logró un peak sobre el millón de espectadores. El desafío de la compañía de Tony Khan parece ser mantener y seguir creciendo con el modelo de negocios actual. Al parecer la división femenina de AEW todavía tiene mucho que decir y estipulaciones de este tipo ayudan a darle notoriedad en la prensa especializada.
Leer: Mejores combates AEW en 2021.